---
Take a moonlight stroll down twilit lanes while silvery starlight dances on lavender Freesia and the petals of white roses. Please note that this bouquet will need arranging upon arrival.
Was £24.99
Now £19.99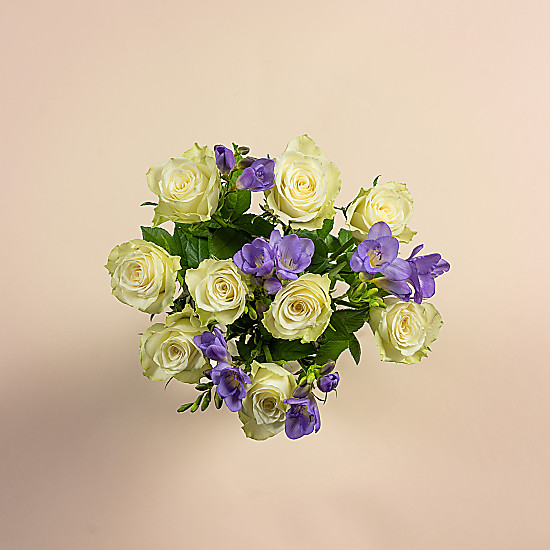 The relaxing serenity of pure white blooms create a glorious sense of peace. The delicate fragrances of Freesia, luxury Roses, Lisianthus, Oriental Lily and Waxflower create an ambience that even the UN would be proud of.
Was £44.99
Now £29.99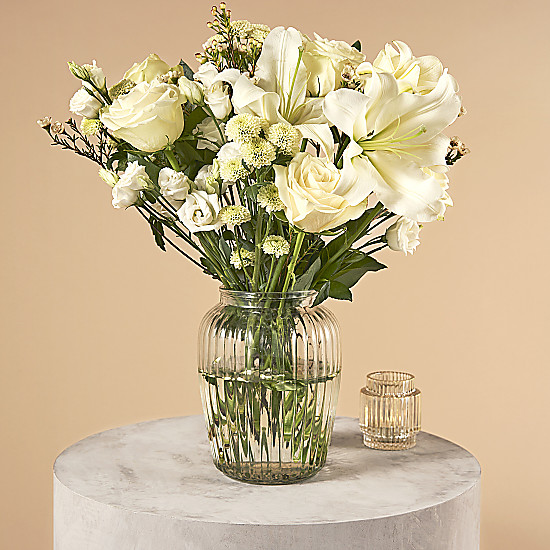 Innocent white blooms represent a love so pure that it burns like white fire in the soul. Beautiful Roses, delicate Gypsophila, exquisite Lisianthus and wonderfully scented Freesia are arranged together in perfect harmony and presented in a stylish gift bag.
Was £39.99
Now £29.99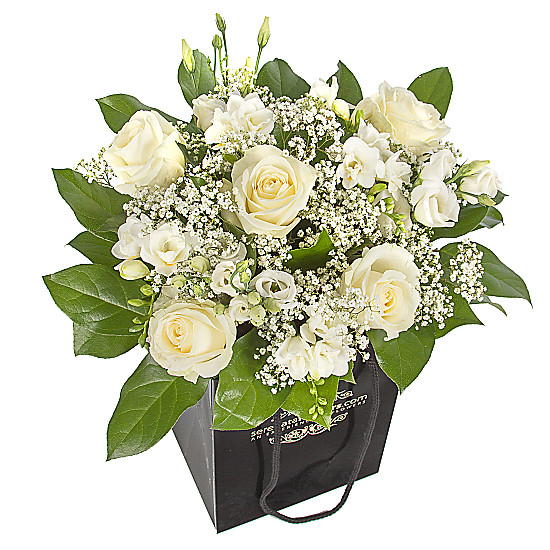 Soft blushes of strawberry pink and creamy white weave through these gorgeous blossoms. With scented oriental Lily, pretty Roses, classic Carnations, delicate Gypsophila and cute Chrysanthemums this pretty bouquet will definitely be the most popular item on the menu.
Was £24.99
Now £19.99

The fresh whites and zesty greens of lisianthus and chrysanthemum's give this lily scented bouquet a fresh appeal which will leave you wanting a brush with it more than twice daily!
Was £24.99
Now £19.99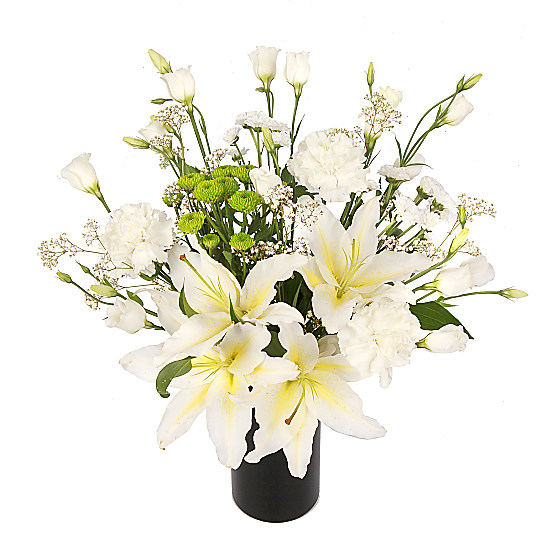 Perfect white roses and giant chrysanthemums stylishly combined in an attractive vased arrangement.
Was £49.99
Now £34.99

Laying in the sun, gazing up at the summer sky, beautiful blues and fluffy white clouds, the scents of lily and freesia on the breeze. You can have all that with this fabulous bouquet, except the sun... sorry, we try to please but we can't do magic!
Was £39.99
Now £29.99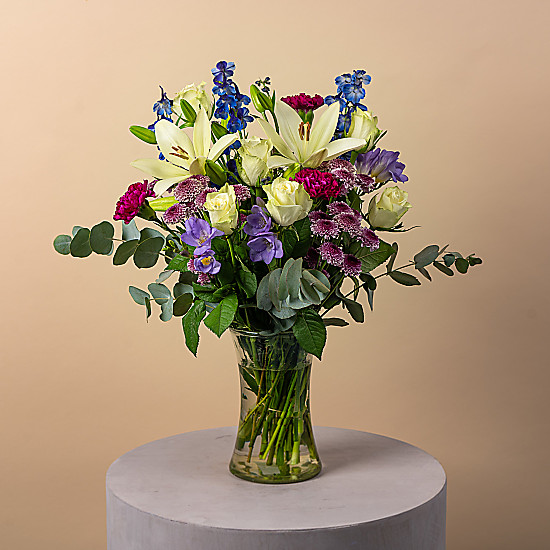 Everyone loves a good pudding it's where all the best food is, so we've created this beautiful arrangement with all the best things we could think of... Pretty pink roses, speciality Carnations, gracefully scented Freesia and delicate Waxflower. So make sure you have a bit of room left over for some Raspberry Ripple!
Was £34.99
Now £29.99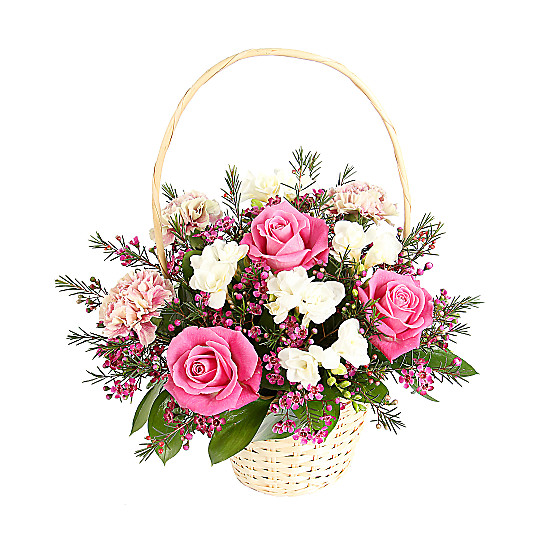 An ebullience of enigmatic flowers. A Russian lovescape to which the prickle of sparkling thistles and contrasting softness of elegant feathers and downy pussy willow lend verisimilitude.
Was £59.99
Now £39.99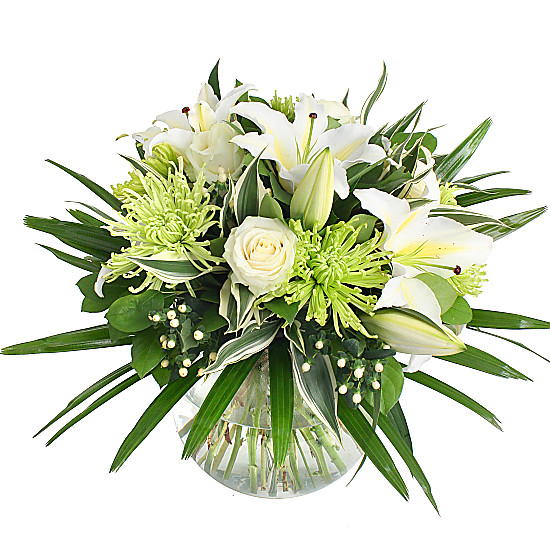 Get your jungle jive on at Club Tropicana - 'cos these showgirl heliconias sure know how to party. Big, bold shapes. Big, bold colours. Big, bold impact.
Was £26.99
Now £19.99