Swimwear365 - Mens Holiday Fashion
Men - it's not just trunks that you'll need to stock up on before heading to the sun this season! At Swimwear365, our fantastic range of men's holiday fashion will have you prepared for your next holiday destination in no time!
With a stylish collection of shorts, t-shirts, footwear and accessories, Swimwear365 has something for every man and every holiday, enabling you to move effortlessly from lounging on the beach in the day to drinking by the bar in the evening!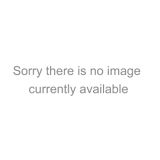 So shop at Swimwear365 today to set the style for your next holiday and receive 10% off your first order now!
New Affiliates
Not yet a part of the Swimwear365 affiliate program…you're missing out on our 10% commission rate! Plus, we've got some fantastic joining incentives for March!
Be sure to check out our profile on Affiliate Window
Alternatively, contact us direct at swimwear365.promotions@orangecanyon.co.uk
Tags: holiday fashion, Mens Shirts, Mens Trousers, menswear, Swimwear, womens footwear