---
Sweet Gifts From Hampergifts.co.uk
Our chocolate hampers and gifts feature melt-in-the-mouth chocolates of all descriptions. From chocolate cookies, truffles and pralines to mints, chocolate nuts and everything in between. Go for the luxury Lindt Basket, an eye-catching Chocolate Tower or the ever popular Chocolate Lovers Hamper. Save 5% On All Orders with code HAMP5FEB until 28th February! 
Lovers of all things chocolate will enjoy digging into this charming basket.
Our Price £23.50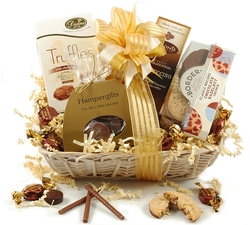 This little tower packs a lot of treats. Featuring creamy caramels, crumbly fudge and of course an abundance of chocolates - all waiting to be discovered inside three heart-shaped gift boxes.
Our Price £29.99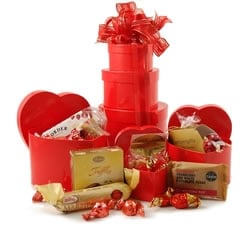 Demolishing this elaborate construction will be a special treat! Each of the striking, reusable burgundy & silver boxes is filled to the brim with indulgences like Honey Roasted Nuts, Hazelnut Praline Pieces, Sugared Almonds and more.
Was £32.50
Now £29.25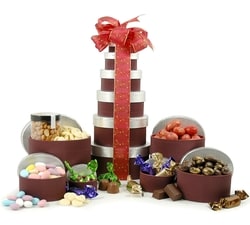 Chocolate Heaven? Its a phrase that gets thrown around a lot. But in this case our huge chocolate hamper cannot fail to impress!
Our Price £36.99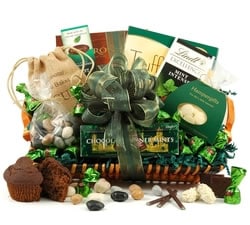 Our top-of-the range chocolate tower is a soaring 50cm tall and features 8 golden gift boxes, each one filled to the brim with a vast amount of chocolates, cookies and other sweet treats.
Our Price £49.99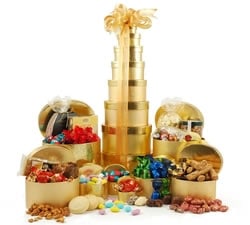 Champagne and chocolates should be enough to impress most people! This champagne gift box includes a half bottle of medal winning fizz, plus a considered selection of chocolates, nuts and snacks to enjoy with it.
Our Price £50.00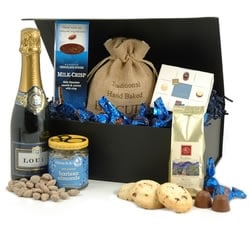 150 years of chocolate excellence is packed into one mouth watering hamper. The Lindt Gift Basket is filled with the finest products in the Lindt Lindor range.
Our Price £54.99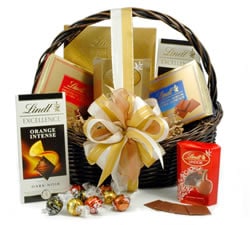 If you're stuck for ideas for that special someone, look no further than our Giant Teddy and Champagne Gift.
Our Price £77.50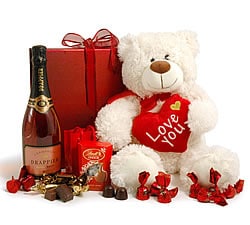 Pol Roger was the favourite champagne of Sir Winston Churchill, who famously described Pol Roger's residence as 'the world's most drinkable address'.
Our Price £80.00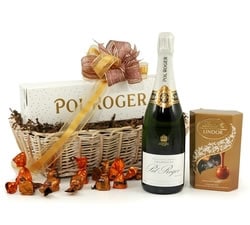 At the heart of our best selling wine hamper is a delicious medal winning Chilean Merlot.
Our Price £37.99