---
Super Soft Novelty Bamboo Socks at Sock Shop
A little extra comfort for your bright side! This selection of bamboo socks from SockShop includes vibrant and fun designs - from our cheeky 'cheesy feet' socks, to our rainbow Pride design. All the socks in this selection are made from super soft bamboo. Not only is bamboo beautifully soft and comfortable, it's naturally antibacterial and hypoallergenic.
Show your pride and love in these bright, beautiful SockShop Bamboo Pride Rainbow Love is Love Socks. The colours are sharp and strong, and will stay that way thanks to the bamboo rich blend, which holds colour well, and also gives them their distinctively soft, silky and comfortable feel.
Our Price £3.99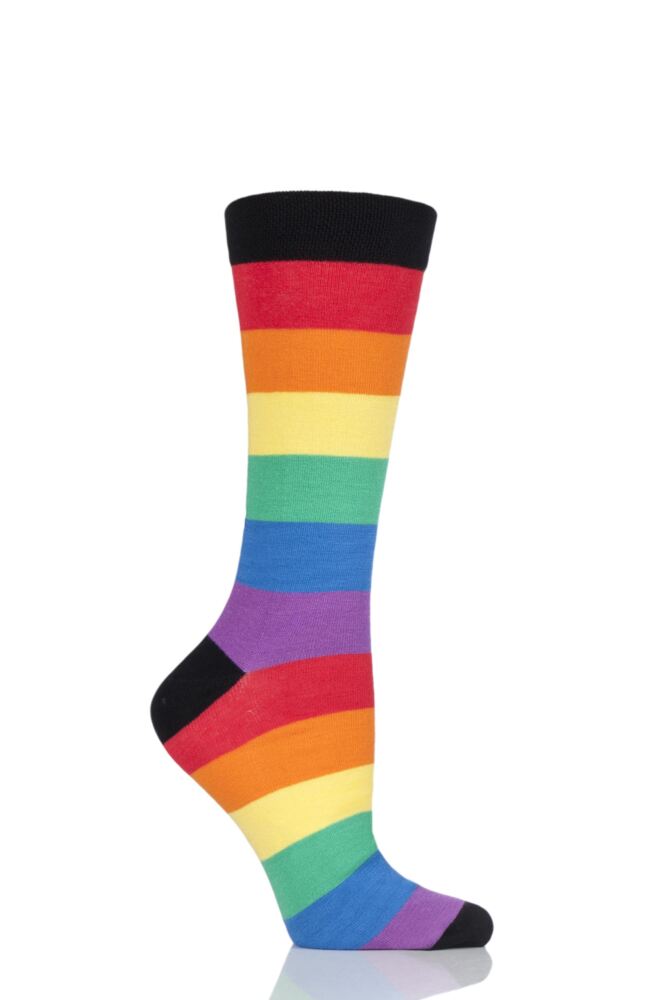 If you've ever been accused (or accused someone ELSE) of having 'cheesy feet' then our men's SockShop Bamboo Cheesy Feet Socks are absolutely the footwear you need, because despite their faux-Gorgonzola looks, the bamboo content of these Dare to Wear socks means that odour-causing bacteria is actually kept at bay, thanks to their natural antibacterial properties.
Our Price £3.99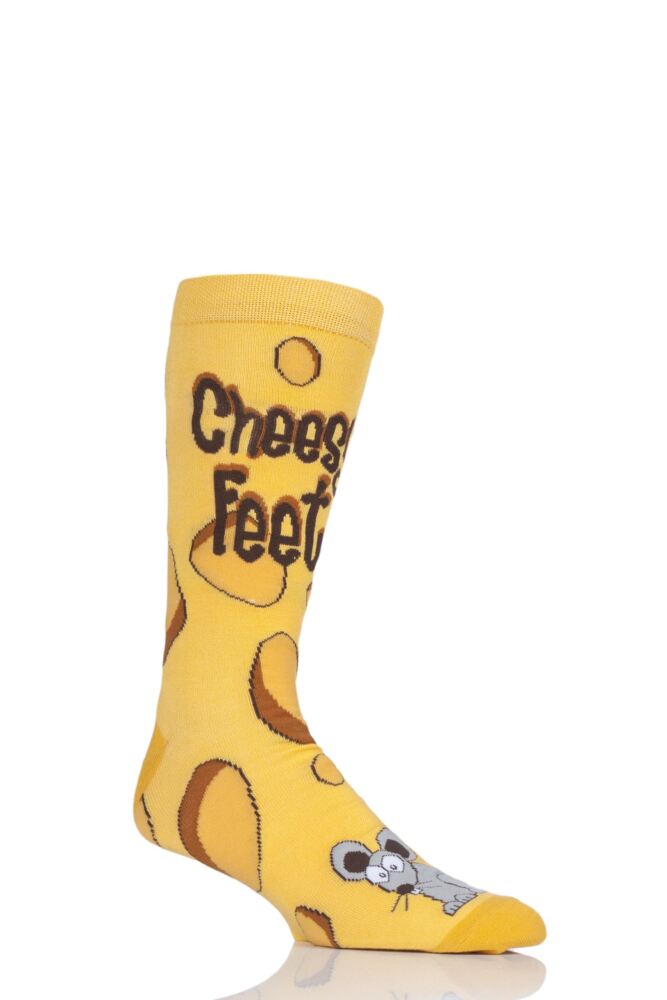 What you wear is 'gnome' body's business but yours, but if you wouldn't mind an 'elf-ful' suggestion, we think that our Dare to Wear SockShop Bamboo Gnome Socks would be a giant success with keen gardeners, or indeed anyone who tends to hang out on toadstools with a fishing rod (a niche market, we admit!).
Our Price £3.99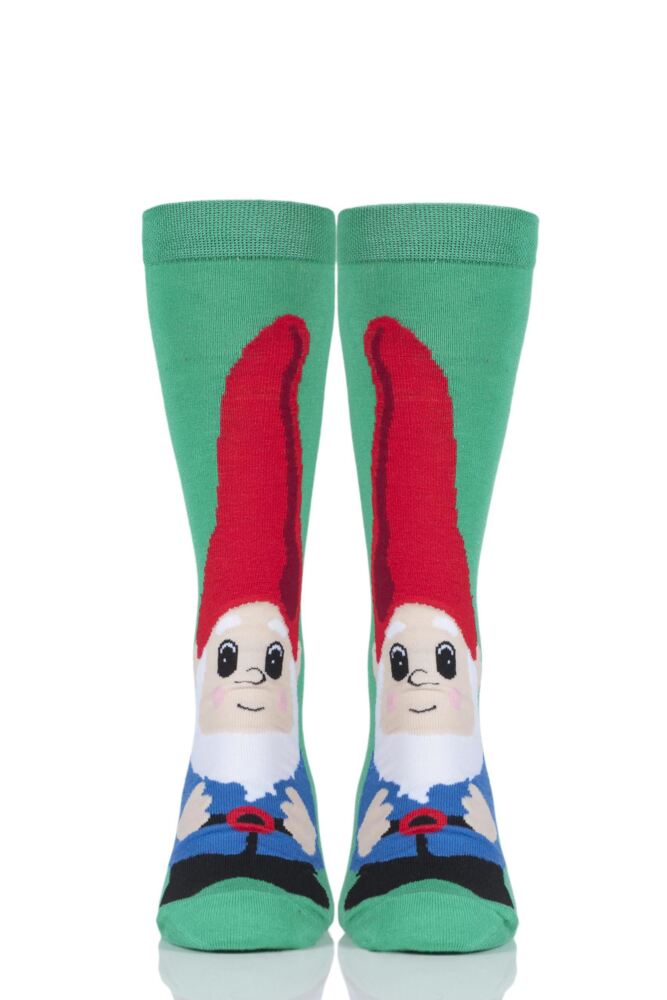 This MUST be our hottest-ever sock design… if only for the fact that SockShop Bamboo Chilli Mad Socks are covered with images spicy, tongue-searing jalapeño peppers, fully woven into the bamboo fibre fabric.
Our Price £3.99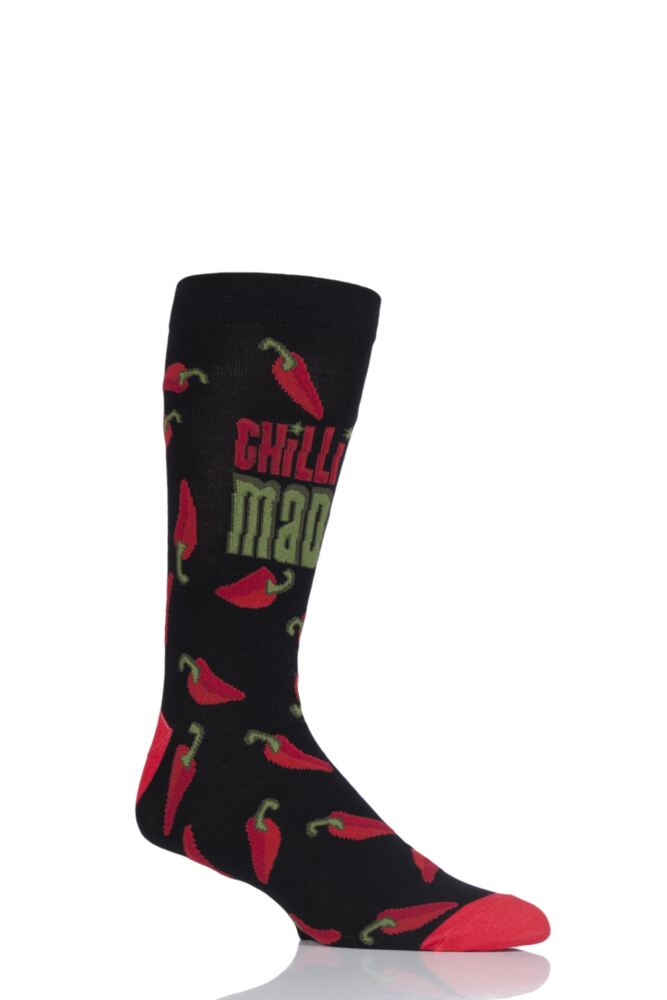 Exotic, rather fruity and fun when combined with cocktails - if that describes your man, then maybe he deserves a pair of our SockShop Bamboo Cool Pineapple Socks! These fresh, zingy whole leg Dare to Wear designs are bright and sharp, fully woven from a healthy bamboo fibre blend.
Our Price £3.99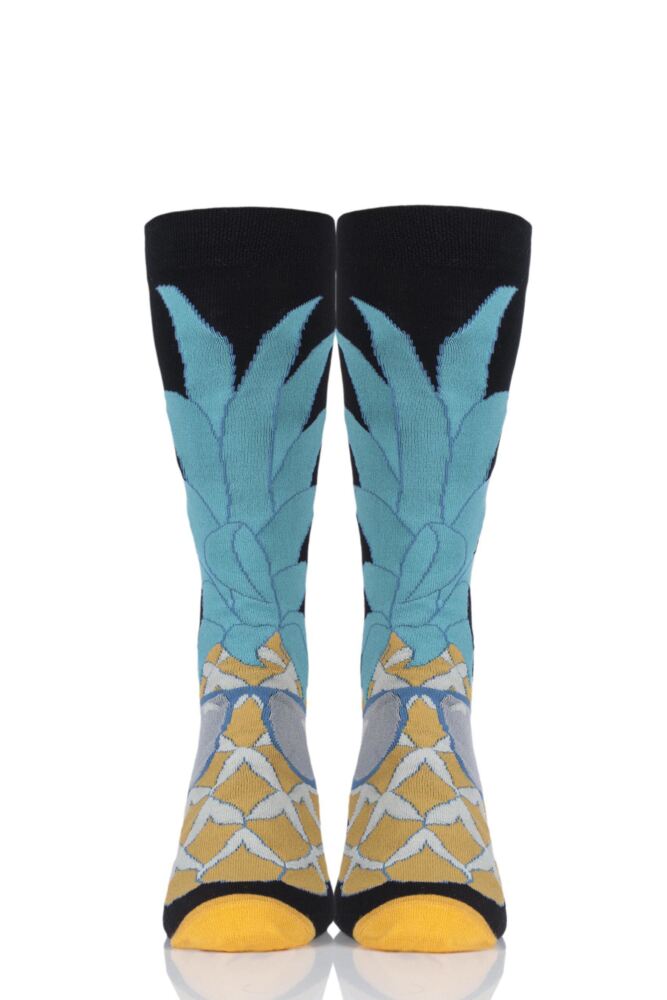 Made for the guy who'd rather break out the can opener than break open a cookery book, these Beanz Meanz Business! We've baked up a batch of fun with our Dare to Wear SockShop Bamboo Beanz Can Socks - a pair of men's socks fully woven with richly coloured beans and a bright, oddly familiar label.
Our Price £3.99