SUMMER SOLSTICe!- Longest Day Offer!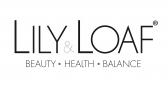 SUMMER SOLSTICe!
Let your customer know about Summer Solstice...
The summer solstice is the longest day of the year - the day in which we can enjoy approximately 17 hours of daylight. The term "solstice" derives from the Latin word 'solstitium', meaning 'sun standing still'. Astrologers say the sun seems to 'stand still' at the point on the horizon where it appears to rise and set, before moving off in the reverse direction. Summer brings us longer days, lighter nights and (hopefully) an increase in sunshine! The sun's rays boost our serotonin levels, which some experts believe to lift our mood and increase our feeling of well-being and happiness.
Solstic Slim
Solstic Slim is a great tasting drink mix formulated to support any weight management programme, by helping to manage cravings, and reducing fluctuations in blood sugar that can occur because of unhealthy snacking. It's ideal for those that need a helping hand, Solstic Slim has been specially created by experts, to help you towards your target weight, with four key ingredients, each chosen for their unique benefits, that have been formulated in a way that maximises their potency.
- Green Coffee Bean extract, which contains chlorogenic acid, a well-known ingredient in weight management.
- Grape Skin Extract, which contains resveratrol, known for its antioxidant activity.
- Yerba Maté to help promote feelings of fullness.
- Green Tea extract, loaded with potent antioxidants called catechins.
Why not try filling ice lolly moulds and freezing them with your favourite Solstic drink for a refreshing, cooling and healthy treat?
Don't miss out on our 'try before you buy' on all orders placed until Wednesday, purchase anything on site and receive a free Solstic sachet in your order. Then if you like it you can even take advantage of our extra 10% off the entire Solstic Range!
---
FOR YOU...
Did we mention our 8% basic CPA rate? How about our increasing commission rewards?
Our products are suited to a variety of health-related lifestyles, and appeal to a wide demographic. Everything from healthy eating to the workout regimes, and all sorts in between!
Our Average Order Value is c.£35!!
We have a full suite of banner creative available in various sizes, and a regularly updated product feed.
Please contact Rebecca Barsby on rebecca.barsby@zudirect.com for any questions regarding this offer or joining our programme.
Wishing all our Affiliates a busy month.