---
Summer Flowers Range Now Available For Order
We think it's summer. We're pretty sure it's summer. It keeps getting sunny...but then it rains again. It's very confusing. Well, we've decided to just go for it and launch our summer flowers range, full of bursting colours, scents and the sun kissed summer we're all looking forward to!
Bursting with the fragrance of a British summer, this is a classic seasonal bouquet that will be appreciated for its heady scent and sensational array of delicate pastel colours and beautiful peony blooms!
Our Price £34.99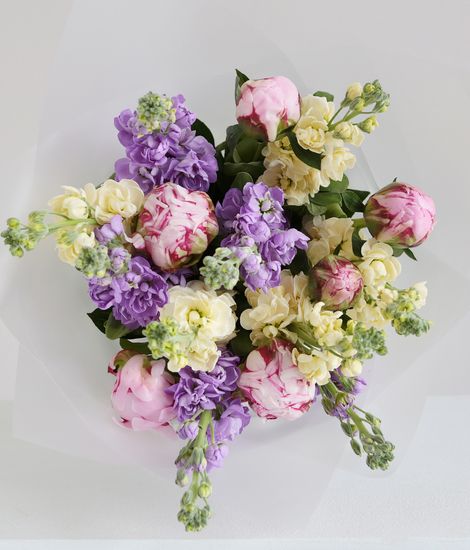 Bring the English Garden into your home with our bright and cheerful Summer Jug.
Our Price £34.98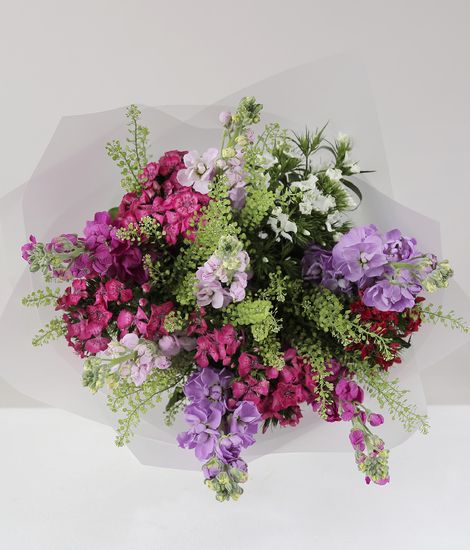 Reminiscent of summer fields, our June bouquet of the month is a mixture of purple Allium and beautifully scented Stocks.
Our Price £31.99
A Summer bouquet of perfect pink peonies, lilac Memory Lane roses, classical white lisianthus complemented by lacy ammi majus.
Our Price £49.99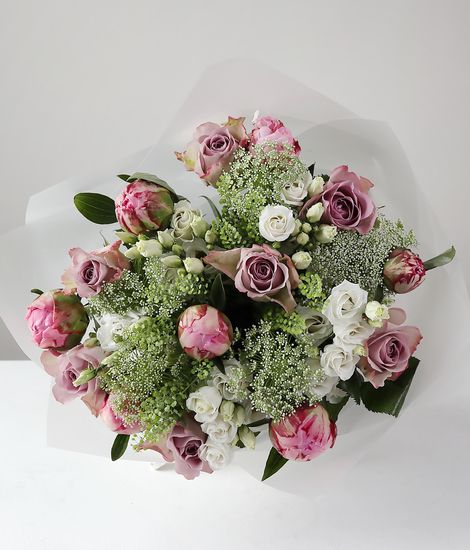 This bouquet is a fiesta of summer colour and energy! A unique mix of vibrant yellow sunflowers, orange germini, bright yellow solidago and bright cerise roses.
Our Price £34.98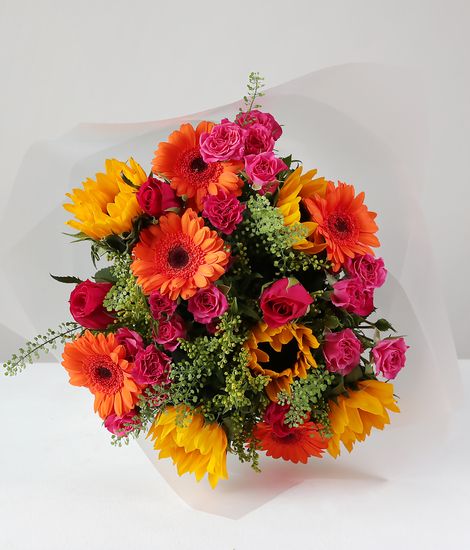 Inspired by the colours of the wild flowers we see throughout the British summer, this stocks-based bouquet is enhanced with light pink phlox and bright yellow solidago.
Our Price £29.98