---
Summer Flowers From Serenata Flowers
Summer Flowers
Summer's a time to grace our homes, our hearts and most especially our hardboard desks with fresh, fabulous-quality flowers. Gerberas, peonies, sweet peas, hydrangeas, exotic flowers, sunflowers... there's enough choice to ensure something splendid graces every available space.
Ancient suns of gold and amber create a tropical ambience for this intense floral display of colour and vibrancy. This outstanding rose and lily bouquet will lend a touch of ancient mysticism to any home.
Was £29.99
Now £19.99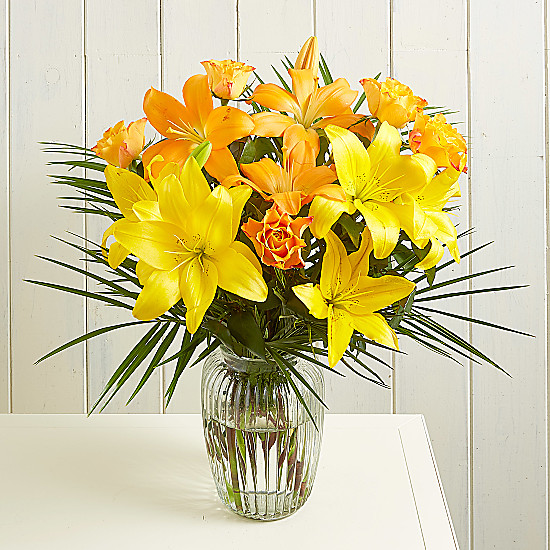 Souad is a floral dedication to every strong, vivacious and determined woman. A celebration of life itself, it's bold and elegant, sophisticated and fun, vibrant yet delicate. A simply stunning combination of jewel like colours, it's aglow with vibrant pinks, ruby reds, plush purples and proud yellows. This is a bouquet you send to a woman who knows her own mind, is confident and proud of who she is and you are proud of her.
Was £39.99
Now £34.99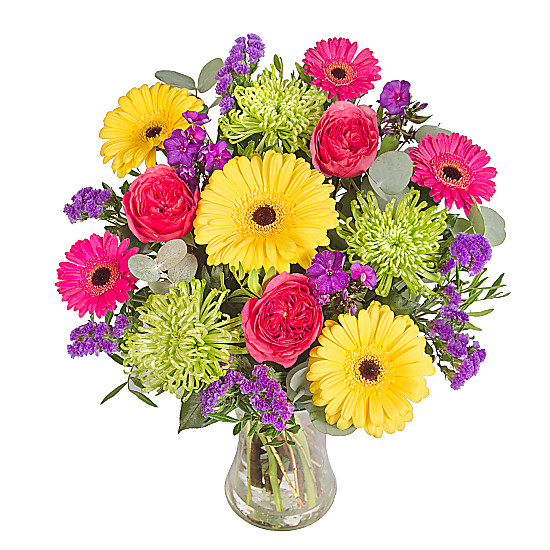 Bursting with vibrant colours and beautiful flowers of endless variety Nana's gardens will always hold a sense of wonder and delight. This super tribute to all those dedicated Nana's out there even comes complete with a cute little bird box!
Was £34.99
Now £29.99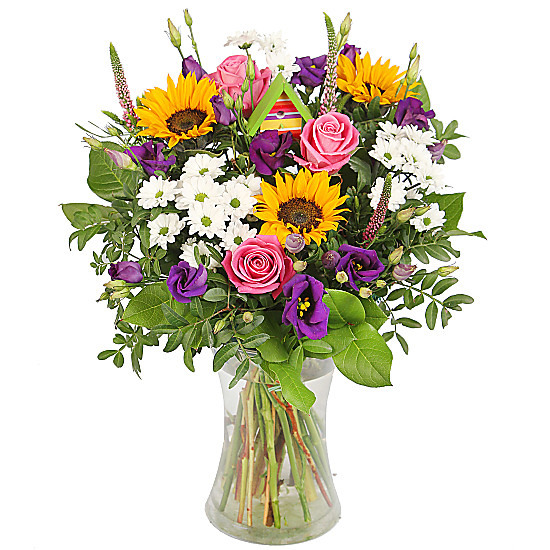 An inspirational mix of magical mauve's, pretty pinks, perky purples and luscious lilacs make up this beautiful bouquet that is Mrs Tracy Klein .
Was £34.99
Now £29.99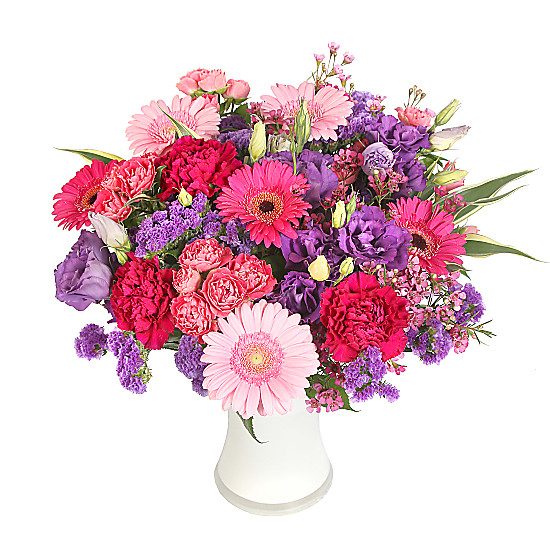 Beautiful fluttering eyes of Germini and the bold colourful advances of Carnations, Chrysanthemums, Alstroemeria and Statice make this cheeky bouquet a bit of a Flirtini!!

Our Price £19.99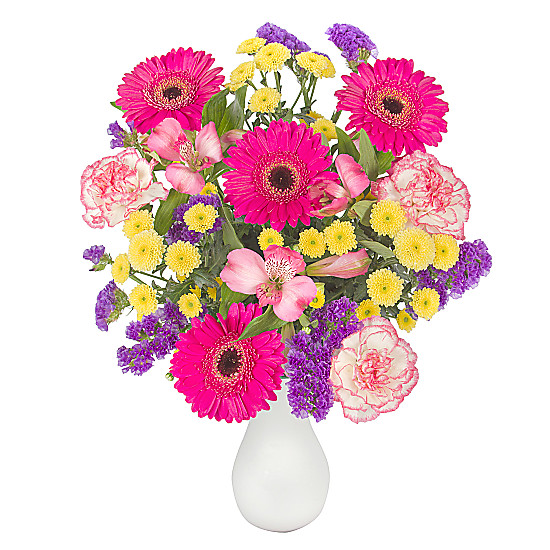 Splendidly scented stocks in mixed shades from white to lavender, and gorgeous pink roses combine in this lovely bouquet. A simply divine gift, guaranteed to lift the senses and emotions of everyone around.
Was £24.99
Now £19.99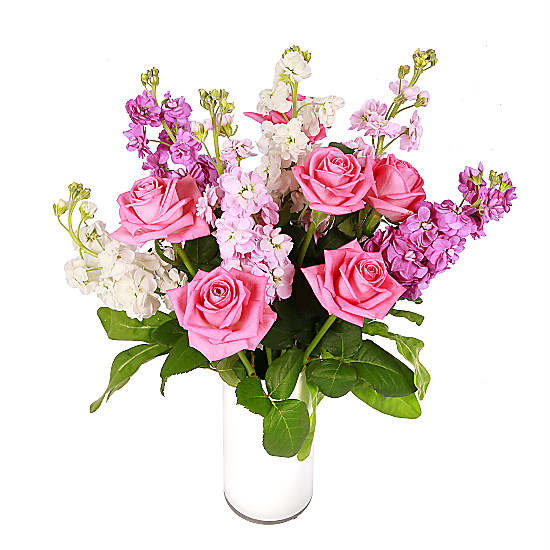 Whether it's friendship or romance on your agenda, this glorious bouquet of 20 butter-coloured roses in full bloom will melt the heart of the person who receives them.
Our Price £49.99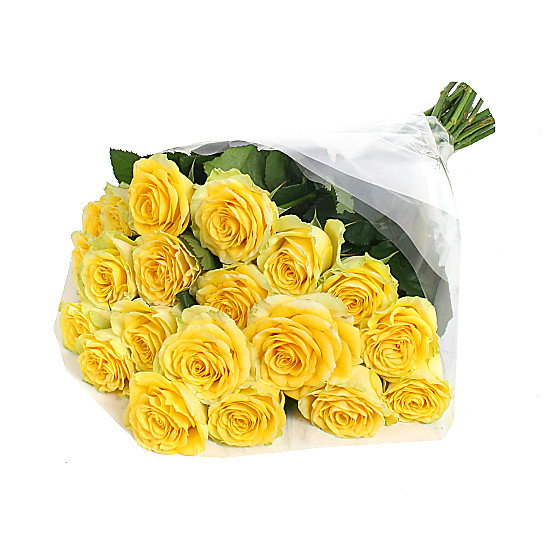 A whirlwind of scent and sophistication, just pink and white lilies, no fuss, no frills, just elegant, beautiful, magical Lilies
Was £29.99
Now £24.99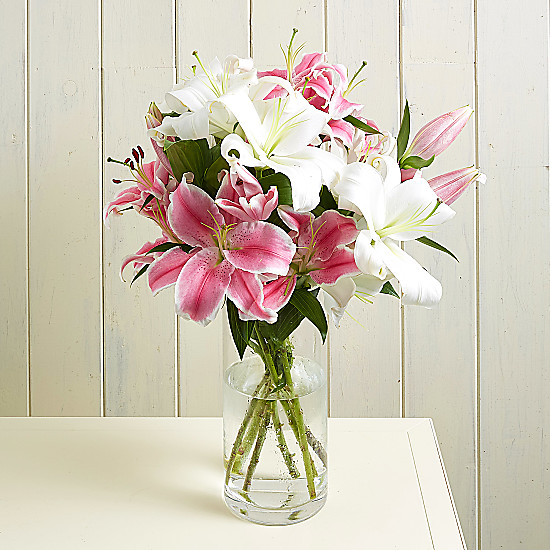 Pocket money well spent on floral treats that ignite the senses and make you say "Ohhhhhh!"
Was £29.99
Now £24.99