Stylish Turntables at Advanced MP3 Players
---
Stylish Turntables at Advanced MP3 Players
With vinyl being back in demand, having a turntable is a key element for any home. At Advanced MP3 Players, we have a huge range of turntables that are sure to fit in to any home. These also make the perfect present for any music lovers in your life. Shop the full collection here.
Don't forget you can get 10% off orders over £100 with code '10AMP419'. Code expires 5th January 2020.
Building on Audio-Technica's analogue heritage and over 50 years of Japanese audio design, the AT-LP5x features upgraded technology while keeping the contemporary style and acclaimed performance of its predecessor, the AT-LP5.
Our Price £349.00
This update of the AT-LP120-USB turntable features a new DC servo direct-drive motor, along with adjustable dynamic anti-skate control and selectable phono preamplifier. The fully manual turntable plays 33-1/3, 45, and 78 RPM records and is equipped with a USB output that allows direct connection to your computer.
Our Price £245.00
This 0.3 x 0.7 mil elliptical cartridge fits Half-inch mount turntables. It features durable dual-magnet design, excellent channel separation and low distortion for outstanding tonal quality.
Was £44.00 Now £41.00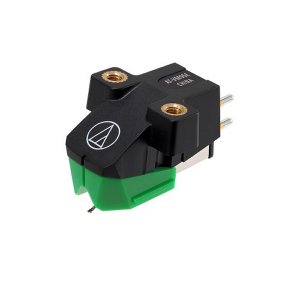 The AT-LP3 fully automatic belt-drive turntable lets you take your analog listening experience to the next level with advanced features not typically found on automatic turntables.
Was £199.00 Now £169.00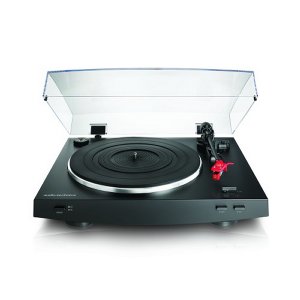 A perfect balance of technology and design, the sleek contemporary lines of the AT-LP5 turntable grace any room in the home while delivering performance features born out of Audio-Technica's rich analog heritage.
Was £349.00 Now £275.00