---
Stylish Range of Accessories Available at Advanced MP3 Players
Stylish range of Accessories available at Advanced MP3 Players.
Click here to find out more.
The Flexson Adjustable Floor Stands for Sonos One or PLAY:1 can hold either speaker at a range of heights, allowing them to adapt to a range of potential Sonos set-ups. Whether you need to hold your speakers lower or higher than a standard floor stand would, the Flexson Adjustable Floor Stands are ready to serve, in style. They come in a twin pack: ideal for setting your speakers up as a stereo pair or as the left/right rear speakers in a surround-sound set-up with a Sonos Playbar or Playbase.
Now £139.99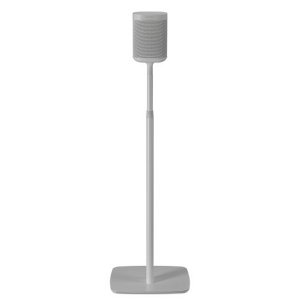 Introducing the new FiiO BTR1K Portable High-Fidelity Amplifier with internal DAC and Bluetooth 5.0 support.
Thanks to the all-new Qualcomm QCC 3005 Bluetooth chip, the BTR1K is able to support Bluetooth 5.0 and all-new Bluetooth profile as well as various audio codecs, such as the aptX, aptX low latency, SBC and AAC. All of this ensures a stable, high quality Bluetooth audio experience that will bring you closer to how your music was intended to be heard.
Now £49.00
This 0.3 x 0.7 mil elliptical cartridge fits Half-inch mount turntables. It features durable dual-magnet design, excellent channel separation and low distortion for outstanding tonal quality.
This cartridge is 18.1g in weight, and measures 10.2 x 5.1 x 7.6 cm.
Aluminium cantilever.
4.0mV output voltage.
Compatible body with all VM95 Series stylus assemblies.
Replacement for AT95E and AT95EX.
20 to 22,000Hz frequency response.
Now £44.00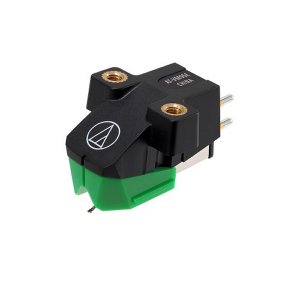 By popular demand, Audeze proudly announces the newest addition to our critically-acclaimed LCD series. Building on the classic sound of the LCD-2, this closed-backed headphone offers the pure, authentic listening experience of our planar magnetic headphone but with increased isolation and greatly reduced ambient noise. The LCD2 Closed-Back produces a private, powerful, and immersive experience. It's just you and your music!
Now £699.00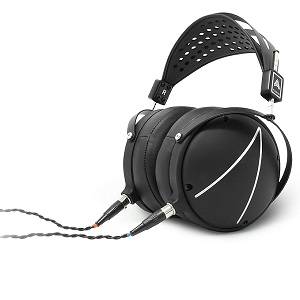 With fully-integrated surround sound functionality, Mobius produces the same awe-inspiring cinematic experience you would find in a theatre. Immerse yourself in your favourite movie. Unplug and listen to music, binge watch Netflix, or re-watch Game of Thrones in full 360 surround sound audio.
Mobius is the first premium high-end, fully immersive 3D cinematic audio and head tracking-enabled headphone designed specifically for gamers.
Now £349.00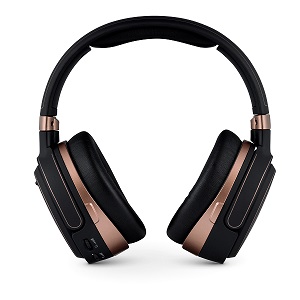 BTR3 is not just a Bluetooth product, and instead it can act as a perfectly capable external USB DAC device as well.
Bluetooth stability and range were an extremely sore-spot for FiiO as it proved to be quite underwhelming in some of their past devices. In the case of the BTR3 we are seeing FiiO make a specific mention on the impressive Bluetooth range of the devices, quoted as being up to 20 meters in an open area.
Now £54.99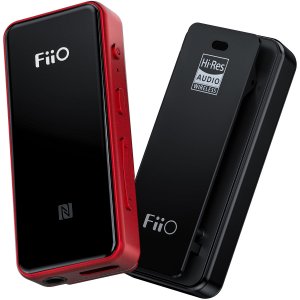 iBasso AMP7 is a single ended amp with a 3.5mm TRS output especially designed for the DX200 and DX150 music players.
AMP7 is a complete new discrete circuit design that based on our four-channel architecture and features both a high voltage and current output. High current output is very useful for low impedance multi drivers in-ear monitors.
Low VCE transistors are utilized and are manually sorted and paired, providing better consistency and linearity. The low VCE also expands the linearity range.
Now £169.00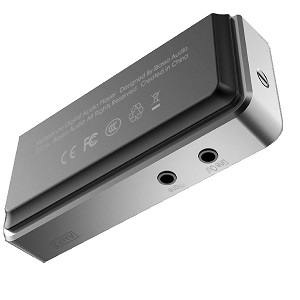 This premium mount – precision made in the UK – is ideal for secure wall-, ceiling- or under-cabinet-mounting of the Sonos Beam. Tilt functionality allows you to angle the sound exactly where you need it, too. Just like the Sonos Beam itself, the Flexson Adjustable Wall Mount comes in a choice of black or white finishes. The high-grade steel construction offers secure mounting in minutes; the easy-to-fit design comes with all the fixings you need.
Now £89.99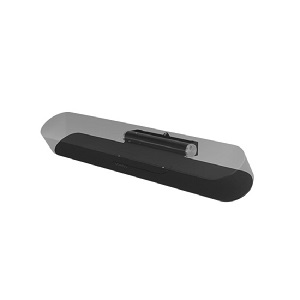 Four elliptical full-range woofers and one tweeter harmonise low and high frequencies. Three passive radiators intensify and deepen bass, eliminating the need for an accompanying sub-woofer. Never miss another word by turning on speech enhancement to get clearer dialogue. Sonos Beam lets you enjoy late night TV without waking the whole house. Create a home cinema system when you wirelessly connect a pair of rear speakers and a Sub to your Beam.
Now £399.00