Stylish Men's Office & Suit Socks Available at Sock Shop
---
Stylish Men's Office & Suit Socks Available at Sock Shop
Our men's office and suit socks are lightweight socks that have been designed to be worn under smart, office shoes. Wear a pair of classic black suit socks for a sophisticated, understated look. Or be daring and opt for a pair of bright coloured socks; we have a huge collection of shades available at Sock Shop. Make a statement and choose from our stripy, spotty or argyle patterned socks. Why not pick a pair that match your favourite tie?
Click here to find out more.
SockShop Comfort Cuff Plain Gentle Bamboo Socks are created to care for everyone's legs and feet, friendly to all skin types, even sensitive ones. They have specially designed welts that won't constrict or pinch as they hold up without pressure. They include smooth toe seams too, so there is none of the uncomfortable rubbing that can lead to blisters.
Our Price £6.99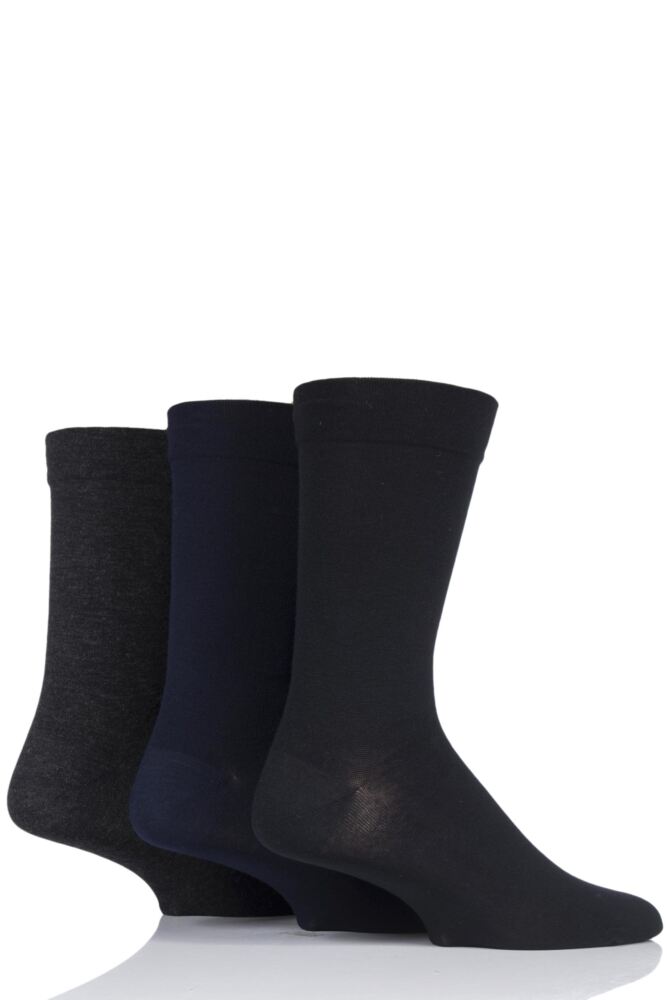 Comfortable and non-constricting to legs, this triple pack SockShop Gentle Grip Bamboo Striped and Plain Socks with Smooth Toe Seams protect all aspects of men's legs and feet, especially if you usually suffer with sensitivity.
Our Price £7.99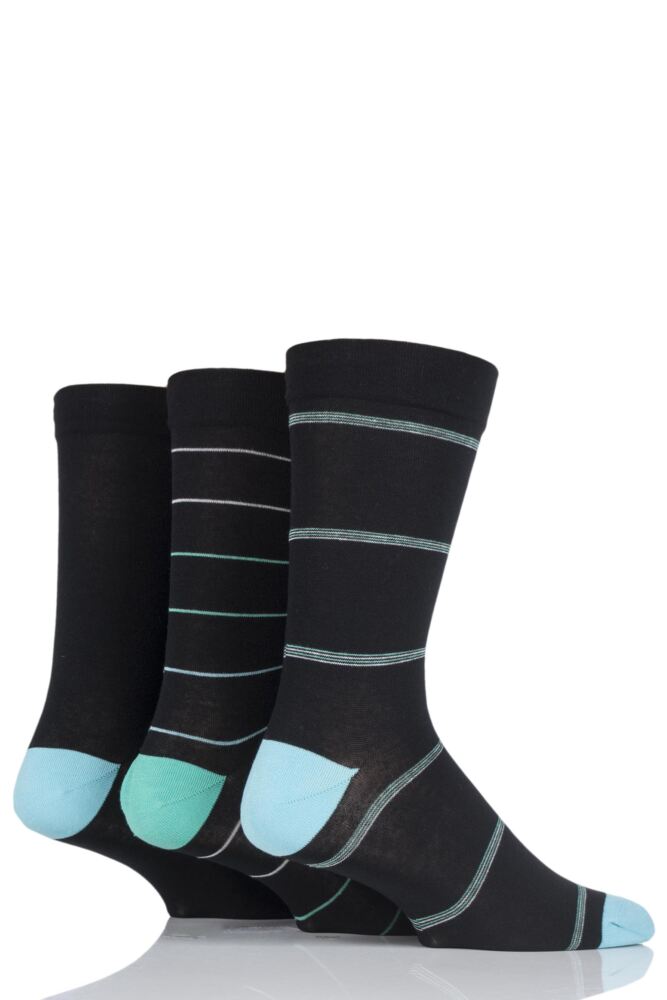 As enjoyable as patterned socks are, everyone needs quality, smart single colour socks in their collection. Pringle Endrick Plain Trouser Socks are half calf length men's socks ideal for wearing with formal or business suits, supplied here as a triple pack.
Our Price £8.99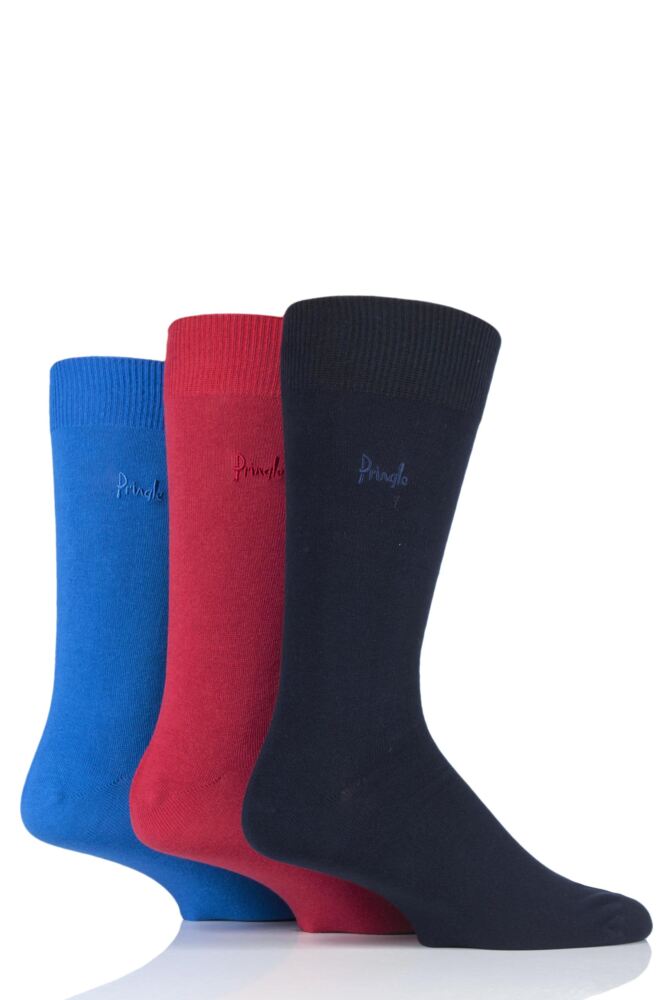 No-one enjoys wearing tight-cuffed socks, but especially not if you live with pressure-sensitive or swollen legs. This triple pack set of Pringle Dunvegan Comfort Cuff Cotton Socks are designed to address the problem, with low elastic action pressure-free 'Gentle Grip' comfort cuffs that use a special weave to maintain an effective but secure hold rather than uncomfortably tight stretch tops.
Our Price £8.99
Smart, single colour men's socks in a fine gauge, with a soft and smooth feel from the cotton rich weave, these triple packed Pringle Laird Rib Trouser Socks use their ribbed leg design to give them extra style for wearing with business suits, when restrained good looks are nearly as important as all day comfort and freshness.
Our Price £8.99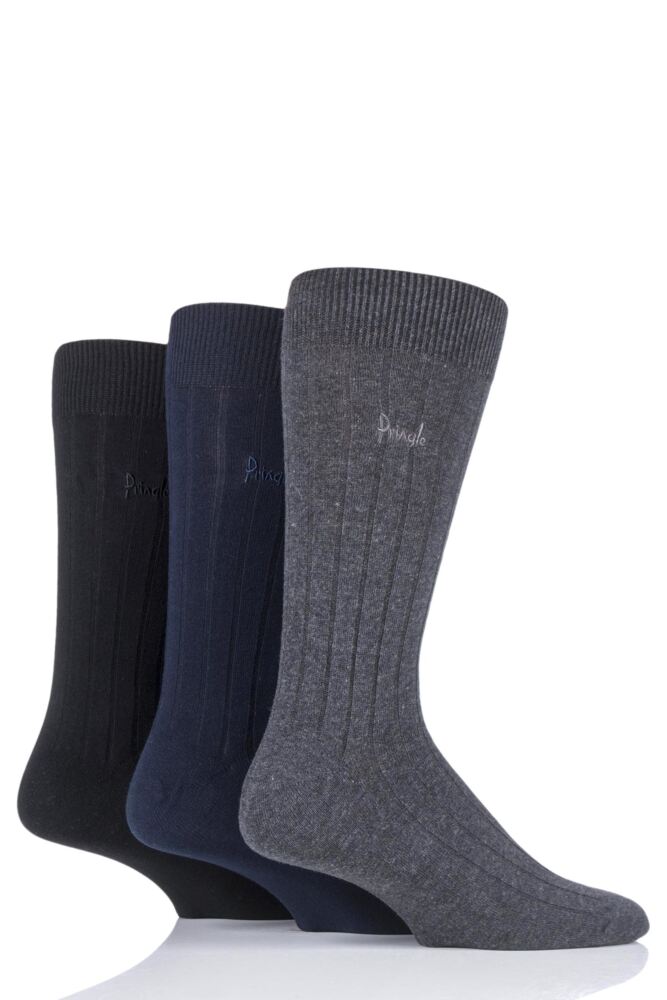 A full week's worth of men's office socks in one superb value collection! This Jeff Banks New Oxford Plain Socks with Contrast Tipping pack brings you seven pairs of cotton rich socks with a mixture of tasteful, multi-coloured tipping details on the cuffs, complemented by matching embroidered Jeff banks crown insignias at the side ankle.
Our Price £9.99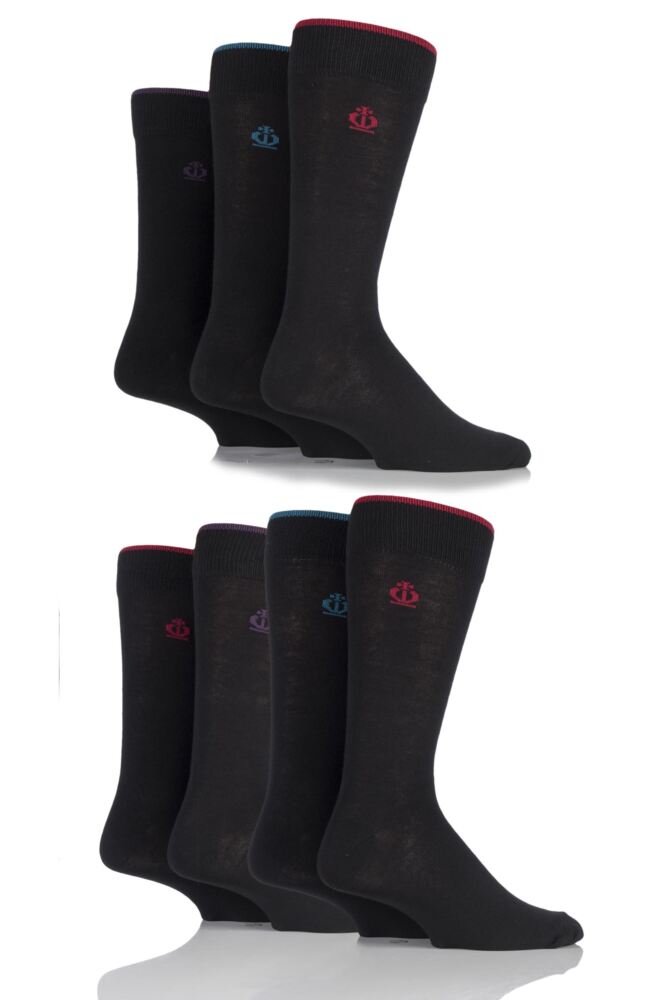 A men's fashion classic once again reinvented by Pringle, New Waverley Argyle Patterned and Plain Socks give you three fresh pairs of soft cotton rich everyday socks stylishly suitable for both office and casual wear.
Our Price £8.99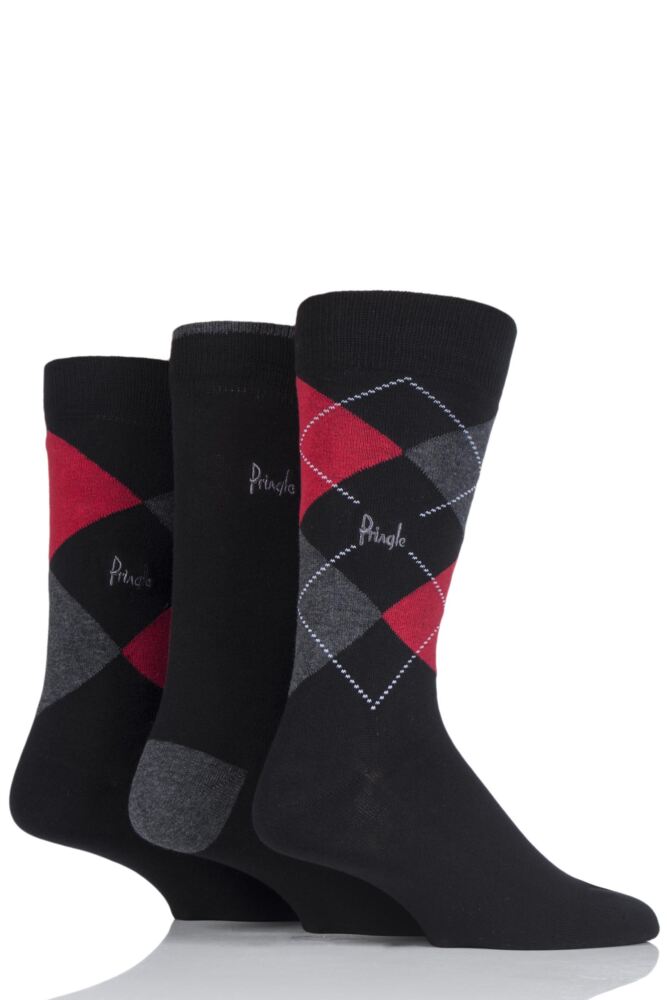 Legs that are pressure-sensitive, that are vulnerable to impeded circulation, need socks that are kinder to legs. But everyone can benefit from a more caring sock — Gentle Grip Plain Socks are comfortable everyday, for everyone, with a special HoneyComb weave cuff able to adapt and mould to the natural contours of any shape leg, holding gently, without pressure.
Our Price £7.99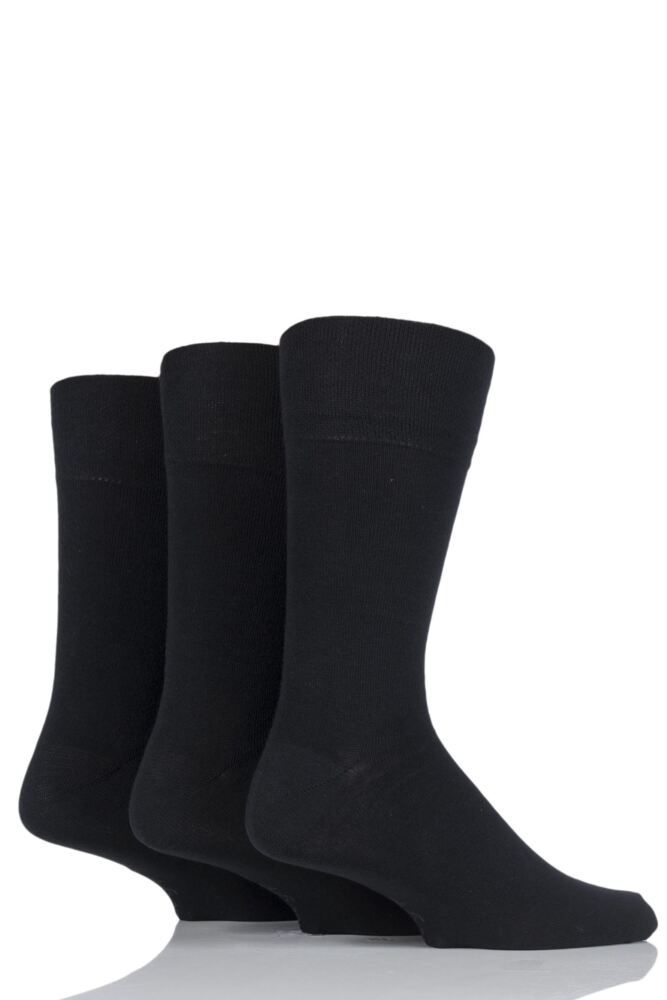 From Alan to Zebedee, these initial embroidered socks will make a great personal gift idea.
Our Price £3.99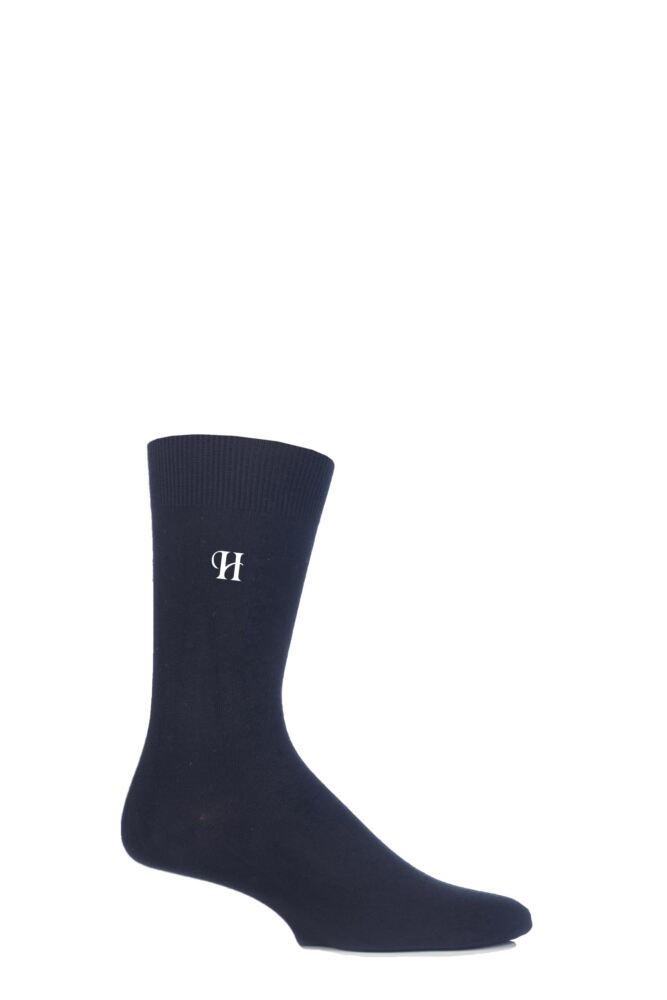 Socks can make a great personalised gift, especially when embellished with a stylish stitched detail such as our men's SockShop Individual Embroidered Initial Socks, here in letters P, Q, R, S and T.
Our Price £3.99