---
Storage Containers & Bins Available at ESE Direct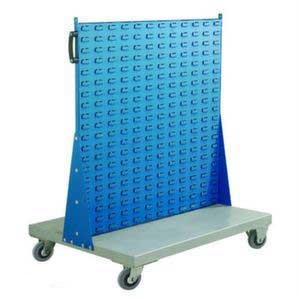 Storage Containers & Bins Available at ESE Direct.
Click here to find out more.
Manufactured in strong and durable high density polyethylene.
Handling improved by robust rim with recessed gripping.
Choice of polypropylene base, suitable for wet work or food hygiene use, or a zinc plated base for general purpose wet area work.
Mounted on two fixed and two braked swivel 100mm dia. rubber tyred castors.
Suitable for use between -20 °C and 60 °C.
400 litre capacity.
From £198.26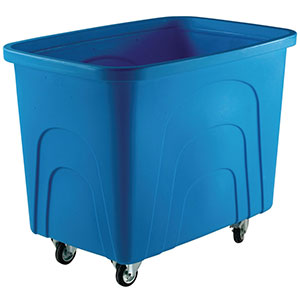 Cost effective, flat packed for easy assembly with self locking tabs.
Easy write identity panel.
'B range' k bins are 200mm high.
Sold in packs of 25.
From £37.44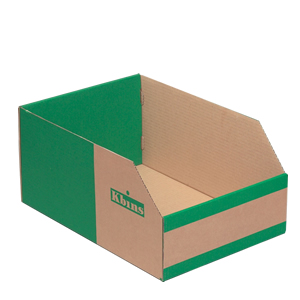 Fixing holes have been positioned to allow panels to be interlinked for a continuous run.
Made from pressed steel for durability and strength.
Smart appearance due to grey or blue epoxy powder coating.
Please note: the wave pattern shown in the image is for display purposes only, and is just intended to show the customer the colours available. Panels are supplied in either grey or blue, not both colours together.
Made to order- non-returnable.
From £12.63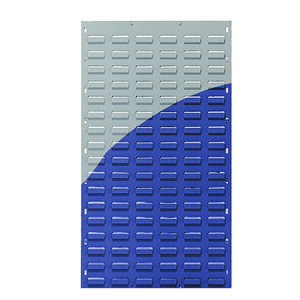 The option of including storage bins and tool clips to store away smaller parts that may otherwise go missing.
Various accessory kits to choose from, including 40, 48, 60 and 80 piece hook kits.
Custom layouts possible when purchasing empty to help create the perfect rack.
Optional base tray, which collects any items if they fall off.
Double-sided design allows for optimum storage space.
Finished in epoxy powder coat RAL7035 grey frames and RAL5010 blue panels.
From £195.46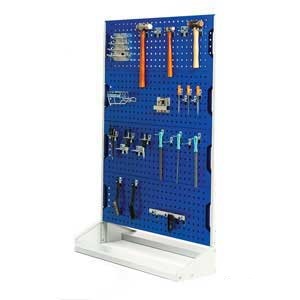 New design and improved strength.
Sprung loaded shelf stop added.
Trays can be subdivided with available dividers.
High density storage solution.
Large range of size configurations.
Better product identification, large labels included.
From £71.64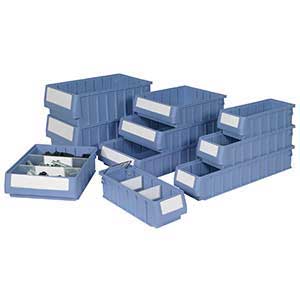 Strong: Injection moulded in tough polypropylene ALCs typically stack up to eight high carrying a unit load of 30kg - a combined load of 240kg, Integral lid cannot become separated from container and inhibits theft when fitted with tamper-evident security seals.
Secure: No other container protects your products like an ALC. Smooth surfaces and shock absorbing lid and base protect contents from damage, while the tamper-evident seal facility provides unrivalled security.
Efficient: Containers nest up to 75% when empty, saving valuable space when not in use and on return transport.
Textured pad allows easy removal of adhesive labels without leaving a sticky residue.
Wide and comfortable handholds.
Drop-in card label holders.
Can be printed with owner's logo and message.
Smooth base compatible with conveyor systems.
Minimum order of 5 containers.
From £13.18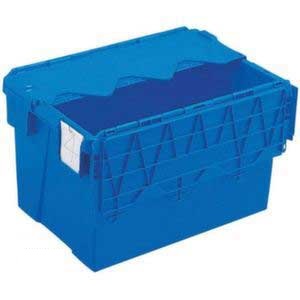 Two fixed and two swivel 100mm non-marking rubber tyred castors.
Epoxy powder coated blue and silver-grey.
Compatible with most makes of storage bins.
250kg capacity.
Single sided bin trolleys also available.
From £255.64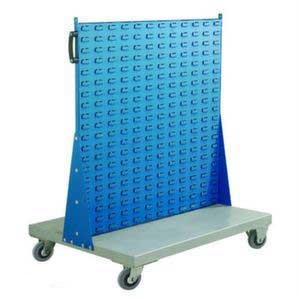 The rack is single sided, so it can be positioned up against a wall to maximise available space in a workshop or factory storage room.
There are 47 polypropylene bins in two sizes, 32 small ones and 15 large ones to provide a range of storage options.
The smaller bins are coloured red and are 100mm wide x 165mm deep x 75mm high, perfect for holding screws and nails.
The larger bins are blue and 150mm wide x 235mm deep x 130mm high, ideal for larger items of stock or materials.
From £194.26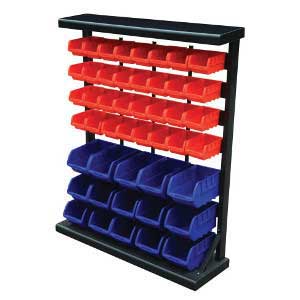 The stackable cabinet boxes can be free-standing or wall-mounted for economy of workbench space.
The components stored in the tilting bins of the cabinet boxes can be clearly viewed and accessed.
The cabinet boxes are pre-drilled in case wall-mounting is required.
The boxes are light in weight for easy movement around the workplace.
The boxes are robustly manufactured to suit the workplace environment.
Overall dimensions (W x D x H): 600mm x 140mm x 170mm.
Storage bin dimensions - internal (W x D x H): 98mm x 100mm x 145mm.
From £21.37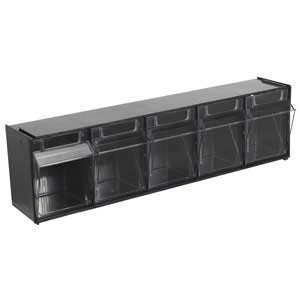 3 pan wide versions also available.
Horizontal for condensed storage, tilted - for easy picking and display.
Square steel tube end frames with plastic floor protection feet.
Capacity: 150kg per level.
These items are made to order and non-returnable.
From £217.52