STEM Toys up to 50% off plus Exclusive Affiliate Codes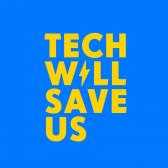 Hi,
A quick reminder of the amazing Tech Will Save Us STEM toys offers. Perfect to push out this weekend! Commission is a very healthy 10% and if you've got some last minute promotion we can increase that this weekend so get in touch.
Get in touch if you have any promotional opportunities.
Black Friday Deals with up to 50% off
Arcade Coder was £129.99 now only £65.99 Save 50% plus an extra 20% off with the code ARCADE20
---
Sew & Glow Kit was £19.99 now only £15.99 plus an extra 10% off with the code SEW10
---
Electro Dough Kits were £19.99 now only £17.99 plus an extra 10% off with the code DOUGHSALE
Plus alongside these deals we have the below codes exclusively for our affiliates
ARCADE20 - 20% off Arcade Coder & Accessories
Valid to 30/11/20
T&C's: Can not be used in conjunction with any other code
---
SEW10 - 10% off Sew & Glow Kit
Valid to 30/11/20
T&C's: Can not be used in conjunction with any other code
---
SYNTH10 - 10% off amazing DIY synth kit
Valid to 30/11/20
T&C's: Can not be used in conjunction with any other code
---
DOUGHSALE - 10% off electro dough kits
Valid to 30/11/20
T&C's: Can not be used in conjunction with any other code
---
30ANNUAL - 30% off Annual Subscription for explorers club
Valid to 31/12/20
T&C's: Can not be used in conjunction with any other code
Thanks
Chris & The Tech Will Save Us team
Tags: affiliate voucher code, exclusive code, gitfs, STEM toys, toys, toys for kids 11+, toys for kids 4-6, toys for kids 6-10, Up to 50% Off