---
Stay On Trend With Spotted Accessories At Sock Shop
Stay on trend and add a few spots to your outfit, and help support the RNIB at the same time! We're donating £1 for every pack of spotty socks sold - so hurry, products are subject to available stock.
Pringle Sarah Spotty and Striped Cotton Socks are constructed in polyamide and Lycra-enhanced fabric, giving them a great fit and extra durability. Reinforced at the toes and heels, they are finished with comfortable hand linked toes for smooth seams.
Our Price £7.99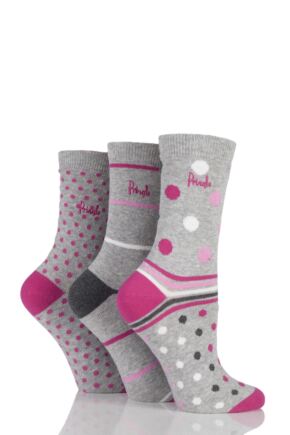 From Pretty Polly comes this pack of two pairs of patterned knee high stocking socks, one showing a full floral design and the other bearing a more restrained look with tiny spots decorating a sheer leg.
Our Price £6.99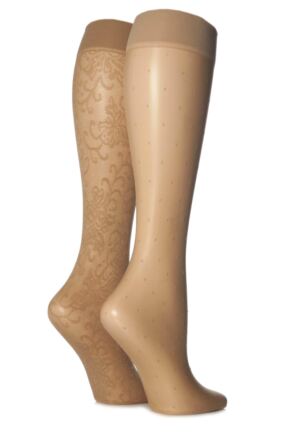 The specially designed Gentle Grip® HoneyComb Tops are made to be especially kind to wearers' legs, so if you have circulatory problems or swollen legs, or even if you just hate the nasty marks that the usual tight elasticised tops leave, these socks will please you greatly!
Our Price £5.99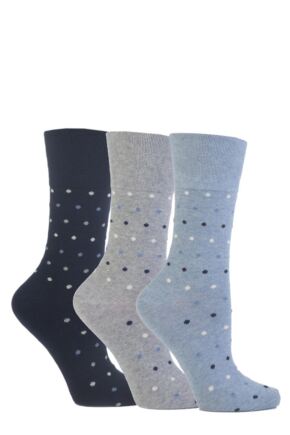 Pringle Clarkston Plain, Circles and Spotty Cotton Socks are light, soft and cotton rich, with added Lycra for stretch. They are made with hand linked toes for smooth seams and elasticated ribbed cuff tops, plus reinforced heels and toes for longer life.
Our Price £8.99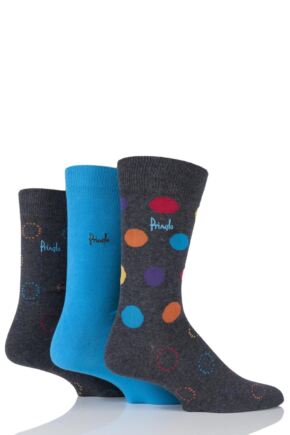 These super-slouchy, super fleecy Elle Supersoft Spotty Cosy Socks are just the thing to tug on for a relaxing evening after a long day spent on your feet. These 'bed time, anytime slumber socks' are thick and snuggly with a cushioned soft pile inside and out.
Our Price £5.99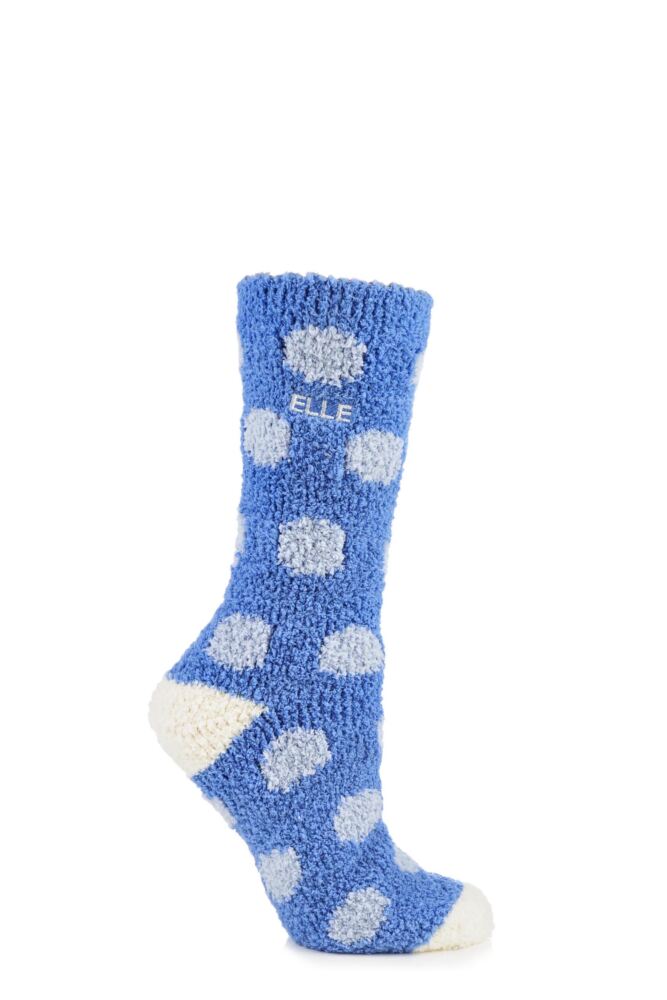 Made from soft, cotton rich yarn, the Gentle Grip® Socks mould securely but softly to your legs' natural contours without constriction. The feet are made with our hand linked toes for smooth seams, so there are no lumps and bumps to rub against your joints either.
Our Price £5.99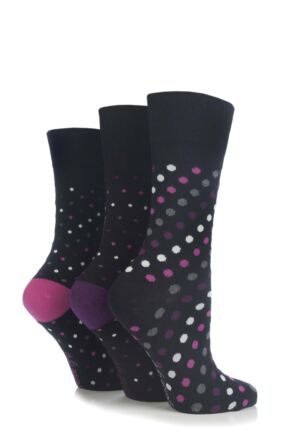 The set includes two polka-dotted pairs and one single colour pair, all made in a light, fine cotton rich yarn for a soft, comfortable feel. Each pair has elasticated welts and hand linked toes for smooth seams that bring extra comfort. The socks come in a quality hard gift box with a window top and hinged lid.
Our Price £10.99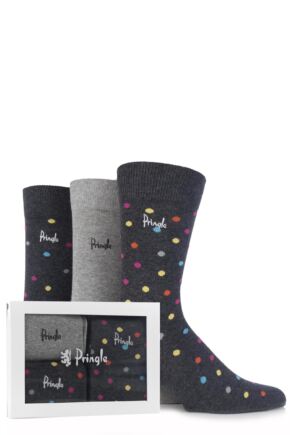 These cotton rich, ankle length Pringle socks have a lightweight weave and soft feel, with hand linked toes for smooth seams and reinforced toes and heels for added durability and strength.
Our Price £7.99