---
Star Wars Luxury Limited-Edition Collection At Cross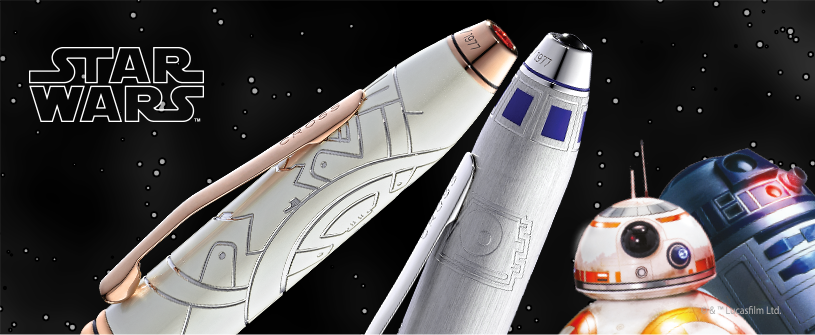 See the limited edition pens from the Townsend Star Wars collection here at Cross. These stunning writing instruments commemorate the beloved R2-D2™ and the new fan favorite, BB-8. Only 1,977 of each collectible are available worldwide - so hurry, products are subject to available stock.
This Townsend Star Wars writing instrument brings C-3PO to life in a polished gold-tone finish reminiscent of the legendary astromech. It's engraved with character-themed details, including an inset top detail designed after C-3PO's iconic eyes.
Our Price £295.00
This striking writing instrument clad in bright, polished white with deep-set engravings will immediately call to mind the Galactic Empire's forces. Its top inset design mimics the breathing apparatus that betrays the human within.
Our Price £295.00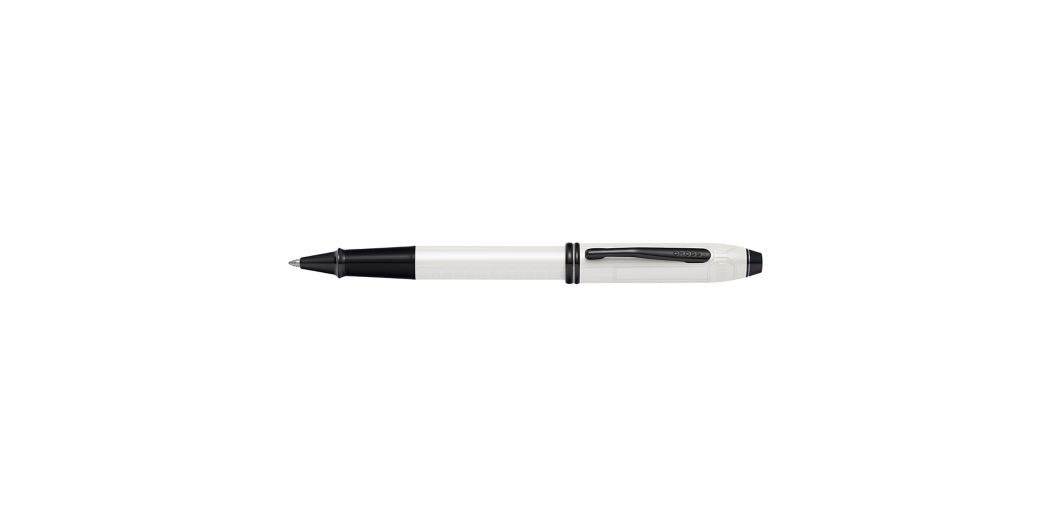 This Townsend Star Wars™ writing instrument brings the beloved R2-D2 to life with deep-etched engravings on brushed platinum plate with an embedded smooth-top jet cabochon. Presented in a luxury gift box with an included Star Wars™ themed pen stand, this writing instrument is a unique luxury and the perfect gift for any avid Star Wars™ fan.
Our Price £375.00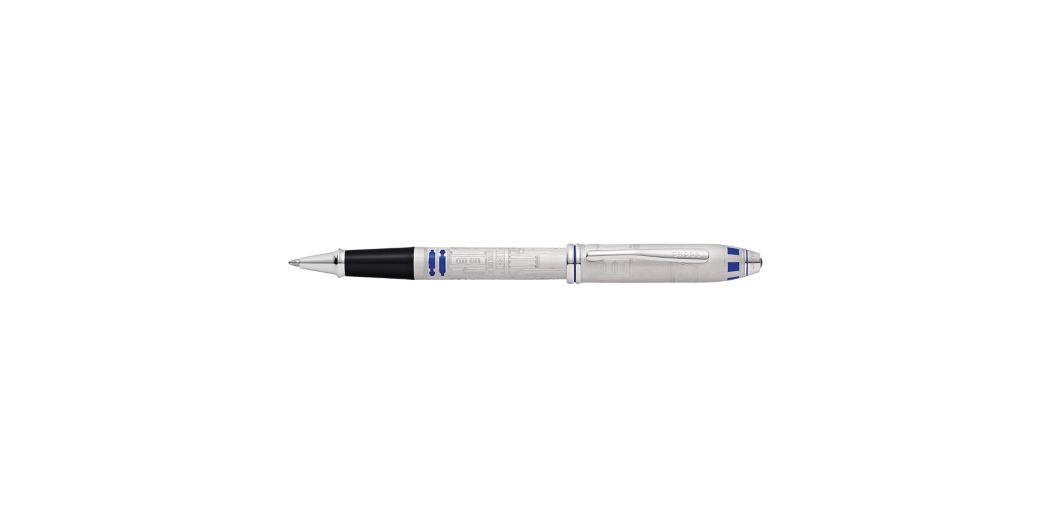 Taking inspiration from BB-8, it is finished in polished white lacquer with character-themed engravings and a brilliant-faceted hyacinth Swarovski® crystal embedded in its cap. It is presented in a luxury gift box with an included Star Wars themed pen stand.
Our Price £375.00