Spring Slimming Secrets for the Weekend at Exante Diet
Hello,
Have you enjoyed your week and the Spring weather?  Looking forward to a lovely weekend?  At Exante Diet we have some great Spring Slimming Secrets to make you smile this weekend.  This includes 10% off our delicious new Chocolate Cherry Shake and White Chocolate Raspberry Shake.  They may sound very indulgent, but don't worry they are still part of our very low calorie range of products, so treat yourself!  We are also focussing on new customers this month so make the most of our amazing 15% off code on first orders.  This is valid throughout March and has been a huge success already.  Don't' forget that alongside our newly launched sale we have also reduced the prices of starter packs so that people can start losing for less. Check out all our new codes below as well as some March favourites, there is a full listing on Affiliate Window.
Have a great weekend!
We are already starting to book in exposure for April and May so please get in touch with any opportunities.  If you're interested in exclusive codes or are able to offer any extra exposure, please just get in touch with me on Madeleine.Leaf@thehutgroup.com or Katy.Hughes@affiliatewindow.com, we'll be happy to help
Now is a great time to start Exante Diet We have 15% off for new customers until 1st April with no minimum spend.  This is without a doubt one of our strongest every codes and so now is the perfect time to spread the Exante Diet message and enjoy huge discounts on your first order.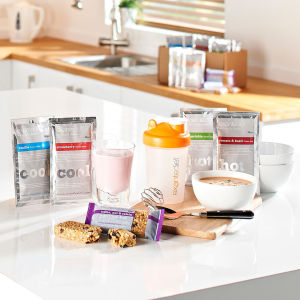 15% off for New Customers
Code: NEWSTART15
Valid until 01/04/15
Code:
http://www.awin1.com/cread.php?awinmid=5386&awinaffid=!!!id!!!&clickref=&p=http%3A%2F%2Fwww.exantediet.com%2Fshop.list
Save up to 43% on Starter Packs
We have dropped all the prices of our starter packs so you can enjoy starting Exane Diet from only £4.64 per day!No Code Valid until
Code:
http://www.awin1.com/cread.php?awinmid=5386&awinaffid=!!!id!!!&clickref=&p=http%3A%2F%2Fwww.exantediet.com%2Fshop%2Fdiscoun  t-packs%2Fstarter-packs.list
We have some fab new codes this weekend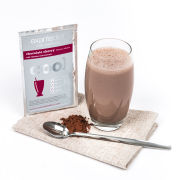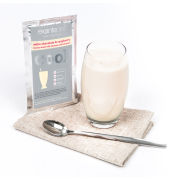 New In! Choc Cherry Shake and White Chocolate Raspberry Shake – 10% off
Code: NEW10
Valid from 21/03/2014 to 26/03/2014
Code:
http://www.awin1.com/cread.php?awinmid=5386&awinaffid=!!!id!!!&clickref=&p=http%3A%2F%2Fwww.exantediet.com%2Foffers%2F10-off-new-products.list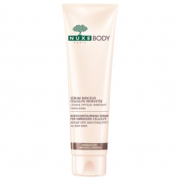 Free Nuxe Cellulite Cream with any Bumper Pack
Code: NUXE
Valid from 21/03/2014 while stocks last
Code:
http://www.awin1.com/cread.php?awinmid=5386&awinaffid=!!!id!!!&clickref=&p=http%3A%2F%2Fwww.exantediet.com%2Fshop.list
Starting Sunday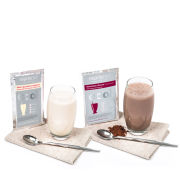 Free White Chocolate Raspberry and Chocolate Cherry Sample Pack with £30 Spend
Code: SHAKESAMPLE
Valid from 23/03/2014 – 28/03/2014
Code:
http://www.awin1.com/cread.php?awinmid=5386&awinaffid=!!!id!!!&clickref=&p=http%3A%2F%2Fwww.exantediet.com%2Fdiet-products%2Fexante-diet-new-shake-sample-pack%2F10934333.html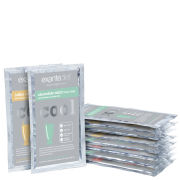 100  Shakes for £100
Code: SHAKES1 Valid from 23/03/2014 to 30/03/2014
Code:
http://www.awin1.com/cread.php?awinmid=5386&awinaffid=!!!id!!!&clickref=&p=http%3A%2F%2Fwww.exantediet.com%2Foffers%2F2-boxes-50-shakes-for-100.list
Most popular codes in March

New In! Pick you own Pack of 50
Code: PICKYOUROWN50 Valid until 31/12/2014
Code:
http://www.awin1.com/cread.php?awinmid=5386&awinaffid=!!!id!!!&clickref=&p=http%3A%2F%2Fwww.exantediet.com%2Foffers%2Fpick-your-own-pack-of-50.list
Get a month worth of your choice of products for only £108.36
Code: PICKYOUROWN Valid until 31/03/14
Code:
http://www.awin1.com/cread.php?awinmid=5386&awinaffid=!!!id!!!&clickref=&p=http%3A%2F%2Fwww.exantediet.com%2Fshop.list
The best things in life are free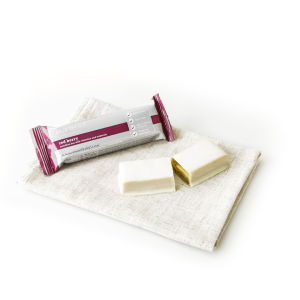 Free Box of 50 Red Berry Bars when You Spend £120
Box of red berries bar is worth £129! Code: 50REDBERRY Valid while stocks last
Code:
http://www.awin1.com/cread.php?awinmid=5386&awinaffid=!!!id!!!&clickref=&p=http%3A%2F%2Fwww.exantediet.com%2Fdiet-products%2Fexante-diet-box-of-50-red-berry-bars%2F10888496.html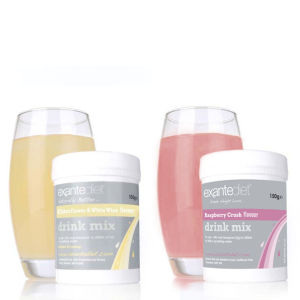 Free Drinks Mix Duo with Any Box of 50
Code: DRINKSDUO Valid from 18/03/2014 to 24/03/2014
Code:
http://www.awin1.com/cread.php?awinmid=5386&awinaffid=!!!id!!!&clickref=&p=http%3A%2F%2Fwww.exantediet.com%2Fdiet-products%2Fexante-diet-drinks-mix-duo%2F10928104.html
Buy more for less


Clearance! Up to 65% off
No codes Valid until 24/03/2014
Code:
http://www.awin1.com/cread.php?awinmid=5386&awinaffid=!!!id!!!&clickref=&p=http%3A%2F%2Fwww.exantediet.com%2Foffers%2Fclear  ance.list
Do you have any opportunities coming up for payday?  If so please get in touch with me on Madeleine.Leaf@thehutgroup.com so that we can discuss working together more closely towards the end of the month.  As we always have such strong deals at this time, it would be the perfect time to do more!
Have a fantastic weekend, Then Exantediet Affiliate Team (Part of The Hut Group) Thehutgroup@affiliatewindow.com
Other related programmes from The Hut Group include:     Myvitamins Myprotein and more