Spring Frenzy: 50% Off Top Goodies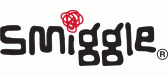 Spring Frenzy: 50% Off Top Goodies
Don't miss our exclusive ONLINE SPRING FRENZY! Save 50% OFF Top Goodies, plus free delivery on orders £50+.
But hurry, offer is for a limited time only! What are you waiting for? GO! GO! GO!
Spring Frenzy is available online today and will end on Monday, 11th March, 2019!
Supporting Assets:
To support the offer we have published text links. New offer banners will be available this afternoon. The recommended URL to use is: http://www.smiggle.co.uk/shop/en/smiggleuk/.
If you have any questions at all on any of the above, please feel free to get in touch.
Good luck!
Tags: flash sale, gifts, kids accessories, kids gifts, kids stationary, offer, promotion, sale, savings, smiggle, stationary, top gifts