---
Sports & Outdoor Socks At Sock Shop
Spring into action with specialised sports socks for him and for her here at Sock Shop.
This range of men's sport socks not only includes great general sport socks but also many specialist sports socks that have been designed with a specific sport in mind, such as basketball socks, football socks, golf socks, walking socks, running socks and ski socks.
These half-height (calf length) sports socks from Puma are made with cool Cotton, with a ribbed grip leg and padded footbed for added under foot comfort. They are decorated subtly with the iconic leaping Puma logo.
Our Price £6.99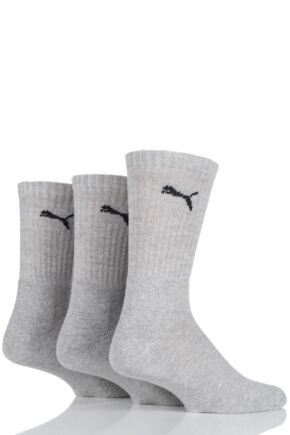 These Thorlos Hiking Socks are specifically designed for Hiking in moderate climates, on varied terrain. With exclusive use of THOR.LON for resilience, durability and better wicking.
Our Price £12.99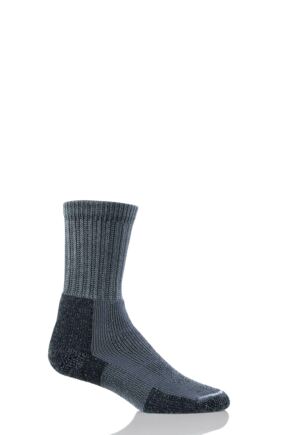 It's important to keep your feet cool and comfortable while you're training hard, which is just what these training socks, from sports specialists Puma, are designed for.
Our Price £7.99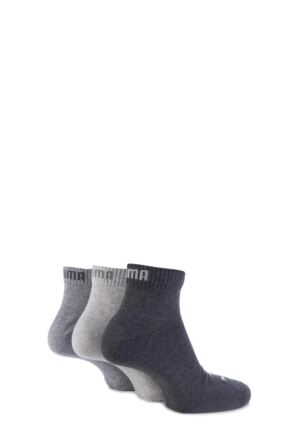 Tradition features high on the list of reasons why dedicated golfers will want these Glenmuir Birkdale Golf Wool Knee High Socks as part of their game wardrobe. These traditionally designed, crafted and UK-made socks use the finest cotton rich blend to create the breathable yet warm feel and deep-ribbed heavyweight weave.
Our Price £10.99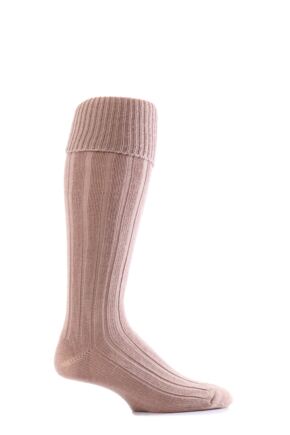 Practical and comfortable for all sports, outdoor pursuits and casual purposes, in a convenient triple pack, these Jeep Men's Urban Trail Sports Socks are soft and easy to wear, with a fully ribbed, elasticated leg and a fully terry pile cushioned foot for protection and better moisture absorbency.
Our Price £6.99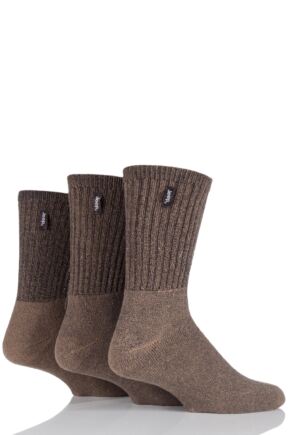 Work out in style and comfort in a pair of socks from our specialist ladies' sports socks range, with a number of brands including Pringle, Nike, Bridgedale, Glenmuir and Elle. Putting the funk into functional, our range is wide and varied, guaranteeing there will be a pair suitable for you, whatever your sport. Be prepared with a pair of sports socks, whether you are on a pitch, green, court or field.
The all-purpose sports sock! Whether you're training or relaxing, these are the socks to wear wherever you go and whatever you do – to the gym, to the bar or even to work!
Our Price £6.99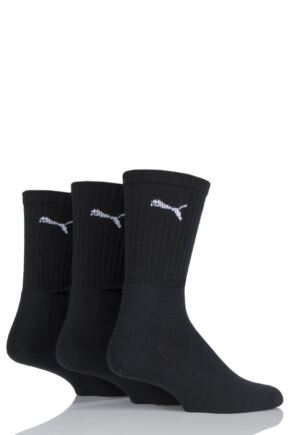 Get that 'invisible' no-sock look with your trainers! These great Puma brand sneaker socks will keep your feet happy and no-one will be able to tell you're even wearing them!
Our Price £7.99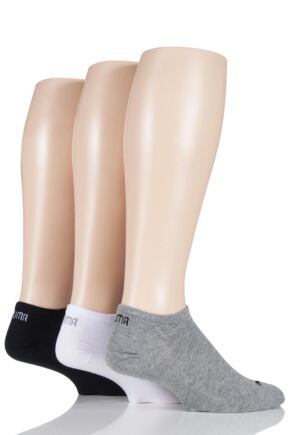 Designed for Pilates, yoga, barre and ballet activities, ToeSox Bella Full Toe Organic Cotton Open Front Yoga Socks, with their individually separated toes and patented anti-slip grip soles, allow you to flex, point, dance, and spread your toes better than anything but bare feet with unmatched stability.
Our Price £12.99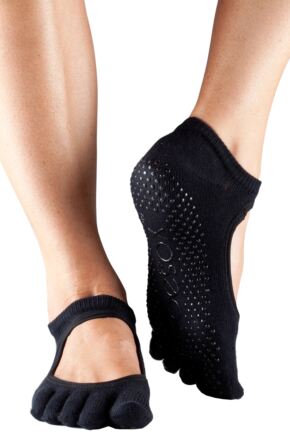 Ideal for all levels of activity, and multi-use, from outdoor trail running to gym work, our triple packed ladies SockShop Storm Bloc Ankle Socks are designed to keep your feet comfortable and protected throughout exercise.
Our Price £4.99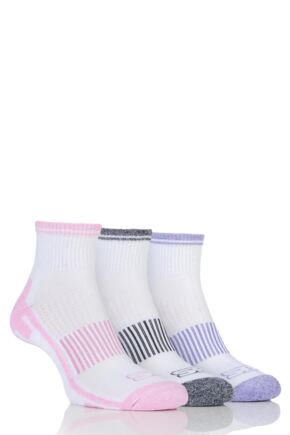 The pack contains six pairs of socks with contrasting colour accents on the cuffs, toes and heels. Being non-cushioned, the socks are cooler to wear and allow more 'feel' than bulkier cushioned sports socks.
Our Price £7.99