---
Spend Over £150 and Win a Janitor Trolley!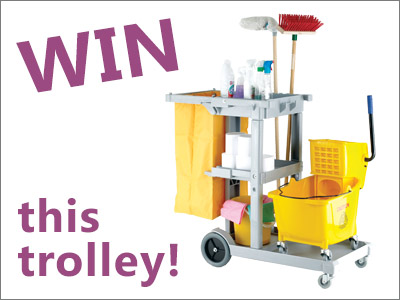 Spend over £150 and win a Janitor Trolley here at ESE Direct.
T&C's -
Entries are valid when the code is used with qualifying orders placed before Midnight 28th February 2019.

Draw is only open to customers based within the UK.

No cash alternative will be offered to the prize

ESE Direct reserve the right to substitute the prize for one of equal value, should it be unavailable for any reason

The draw will be made Monday 4th March 2019 and the winner will be informed by 6th March 2019

ESE Direct reserve the right to publish the name of the winner and may request photos of the prize in use

This competition is not open to employees of ESE Direct or their families

No purchase necessary, if you would like to enter this competition by post, please send your name and address to; Janitor Trolley Competition, ESE Direct, Wensum Works, 150 Northumberland Street, Norwich, NR2 4EE. Postal entries must be received by 28th February 2019.
Click here to find out more.
Heavy duty push along snow plough with adjustable blade.
Mild steel construction with a high quality epoxy coated finish.
This high quality, hard wearing product is supplied with a yellow blade and black framework.
The framework is mounted on 4 x 260mm pneumatic tyred wheels and roller bearings.
Simple design allows the operator to push the plough whilst standing upright in a walking position using just their body weight, legs and arms.
Left hand sweep adjustable blade up to 30o preventing the build up of snow on the blade.
The blade is adjusted on a 50mm pitch with 6 adjustments using fly nut and bolt.
From £264.48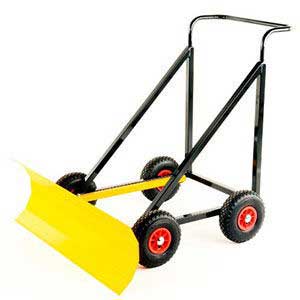 Often used by our customers as yard scrapers out of the wintry months.
Fixed left handed sweep angle - 15 degrees.
Stand skids to ensure level scraping.
Zinc plated twist screws for safe attachment to truck.
Fully galvanised finish.
Optional rubber blade insert to protect the edge of the plough.
From £459.66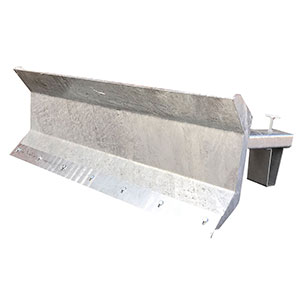 White, high purity de-icing salt.
Enables you to use less salt far more effectively.
Clean to handle and leaves no residue on the ground.
Delivered on a pallet.
Complies with BS 3247.
Perfect for large and small scale gritting operations, keeping public spaces and car parks free from snow and ice.
From £189.00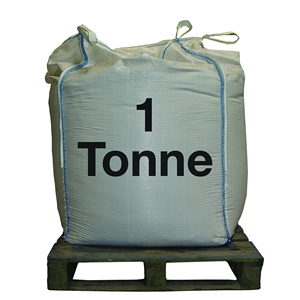 High volume spreading can be enabled through the large aperture drop hole.
Extra large capacity hopper.
Heavy duty gearbox.
Clearly numbered rate control for ease of use.
8 inch pneumatic wheels.
From £175.75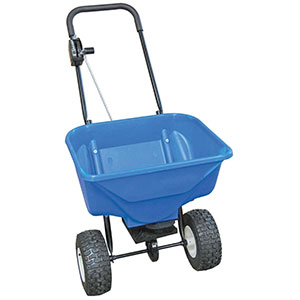 Manufactured with a strong tubular steel frame and polypropylene dispensing hopper.
3 - 3.6m spread width.
60 litre capacity hopper.
Fitted with aluminium gear, rain cover, pneumatic tyres and adjustable feed system.
Includes hopper screen to ease spreader flow and filter out unwanted contaminants.
Sprays in 360° motion to cover a large area.
Suitable for a variety of agents including grit, seed, rock salt and fertiliser.
Supplied with rain cover as standard.
Dimensions (W x D x H): 790mm x 1060mm x 890mm.
From £170.10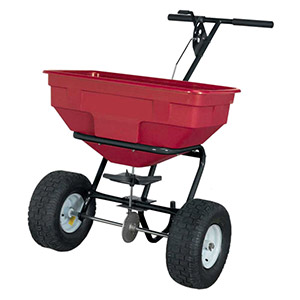 Practical spinner-style dispensers, for up to 3 metre spread
Ideal for contract work
Supplied with rain cover and hopper screen
Features adjustable gearbox
Pneumatic tyres for tackling uneven ground
For use with Ice Melt and BS3247 salt, sold separately
Capable of spreading with a width up to 3 metres
Should only be used with salt that conforms to British Standard BS3247
From £157.56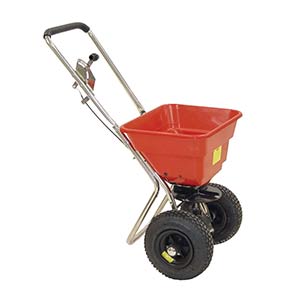 Easy to assemble.
35 litre / 35kg capacity.
Capable of spreading to a width of 600mm.
Pneumatic tyres are easy to control.
Divided axle offers simple navigation.
Constructed from polyethylene, which resists corrosion.
Contains an eccentric disk that carefully measures out the appropriate spread.
Tyres have treads for rough terrain.
Weighs just 16.5kg.
Sold with optional rain cover.
From £493.43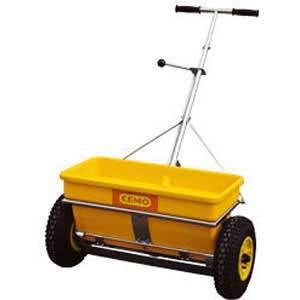 Great value towable spreader.
Dimensions H x L 1200 x 1600mm.
For car parks and large areas.
160L capacity/up to 10m spread.
Pneumatic tyres.
Steel square 900 x 900mm hopper for smooth even delivery of salt.
Can also be used for seed, sand and fertiliser.
820mm adjustable towbar (50mm ball hitch) or towing eye.
These spreaders should only be used with salt of British Standard BS3247 and ice melt. The salt should be dry and free flowing.
From £499.89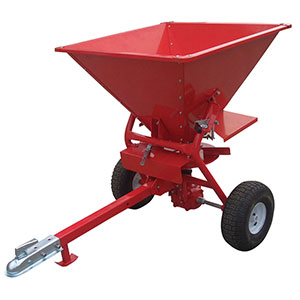 Power shaft-driven spreader.
Capacity of up to 130 litres (130kg).
Hopper made from polypropylene.
Equipped with rigid flap lid.
Steel frame with three-point attachments.
Weighs just 35kg.
Mounts directly onto tractor with no need for tyres.
From £1312.19