---
Special Offers This August At ESE Direct

Get Great Deals & Special Offers Now At ESE Direct.
Click here to find out more.
Sold in 10m rolls.
Traditional, natural industrial rubber matting with fine fluted surface.
Provides insulation on concrete floors or sound deadening on other types of floor.
Can be laid loose or bonded to surface.
You can also buy fine fluted rubber matting by the metre.
Was From £68.00
Now From £47.60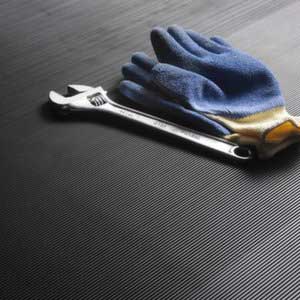 Quick and easy to install, prevents injury and protects property.
High quality moulded sections standard length 1m, easily cut to length.
Made from flexible age resistant polyurethane foam with UV resistant yellow / black colours according to DIN 4844.
Fire resis.tant, CFC and silicone free.
Was From £24.65
Now From £22.19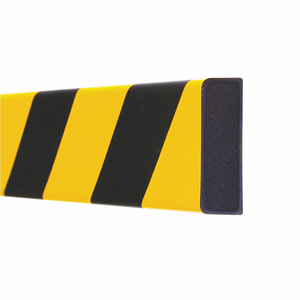 Compact floor standing fan preset with 2 speed settings.
230v/50hz (13amp) power supply.
Cord length 2.9 metres.
Features two 125mm diameter wheels for easy transport.
Was From £114.00
Now From £102.50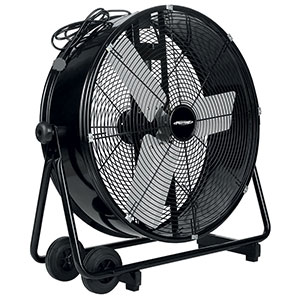 10m rolls of black electrical switchboard matting, 900 or 1200mm wide.
9mm matting conforms to BS921:1976.
Safe and sure for work with electrical equipment.
Manufactured from a high quality rubber compound.
Fine fluted surface and non-slip, cloth impression finish on the underside.
Available 6mm thick or 9mm thick.
Was From £150.79
Now From £120.63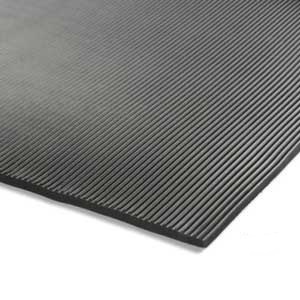 Made to order.
Louvred bin panel included.
Amlock security system prevents forks sliding.
Chequer plate floor with drainage.
Safety harness attachment ring.
Optional removable head guard AMEH.
Was From £669.68
Now From £602.70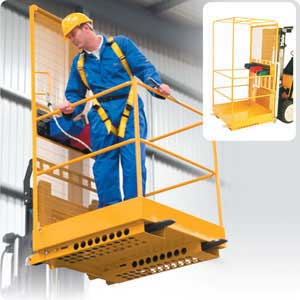 All kits contain socks, pads, disposal bag and instruction card.
Main spill kits contain wheelie bins as well.
An absorbent capacity of 240 litres, making it suitable for oil. stores and larger workshops.
Cost effective refill kits available.
GSK240 kit for water, oils, coolants & cleaners.
OSK240 kit for oil, fuel & solvent (not water).
CSK240 kit for acids, caustics & other chemicals.
Was From £184.18
Now From £174.98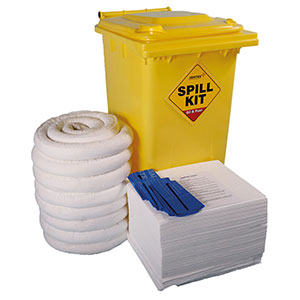 Low cost alternative to traditional spill control products.
95% recycled plastic construction.
Environmentally friendly with a low carbon footprint.
Available with a removable grid deck to ensure easy 4 side access to stored drums.
Durable, strong and rustproof.
UV and Chemical resistant.
Compliant with Oil Storage Regulations.
Was From £144.36
Now From £115.49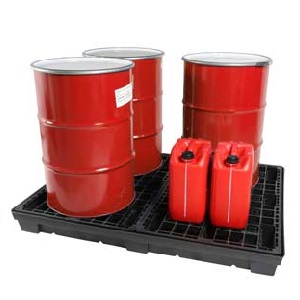 Black natural rubber 14mm thick anti-fatigue matting with bubble shaped surface designed to stimulate blood circulation.
Safety edged: black mat with yellow trim.
Rounded bevelled edges for added safety.
Mat can be easily cleaned with mops, brushes or with a hose.
Suitable for use in temperatures from -30°C to + 50°C, provides heat insulation against cold floors.
Available either as individual mats with bevel edge all round or components that lock together.
Was From £45.93
Now From £39.04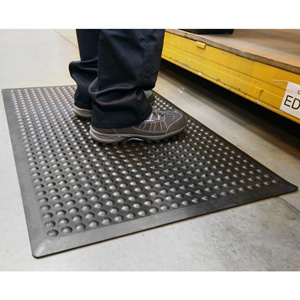 Made by Armorgard.
Person portable - erected simply and easily with no fuss!
Can be constructed anywhere in as little as 10 minutes.
Forklift pockets for easy transportation.
Lifting eyes for crane loading.
Heavy-duty doors with 5-lever deadlocks and jemmy-proof joints.
Fully galvanized and powder coated for maximum durability.
Available in 4 standard sizes.
Was From £1389.81
Now From £1274.00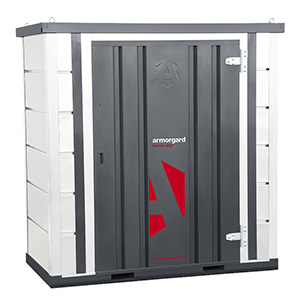 Platforms can be easily assembled, taking less than 30 seconds.
The platforms have wheels for extra manoeuvrability.
A safety device has been fitted to the platforms to prevent the forks from sliding.
The platforms can be quickly and easily folded for storage.
Each platform has a chequer plate floor with drainage to improve safety in wet conditions.
The platforms have a safety harness attachment bar for extra security if required.
Was From £853.76
Now From £768.40