---
Special Offers On Pallet Cages & More At ESE Direct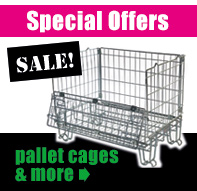 Save money with the latest deals, special offers, sales and featured products here at ESE Direct this month - products subject to available stock.
Designed to fit on any standard cone, this is a super quick and effective manner of cordoning off areas by using your existing cones.
Was from £45.88
Now from only £41.30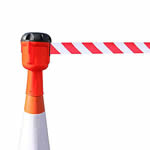 Quickly cordon off corridors & entrances with these wall mounted belt barriers.
Was from £32.58
Now from only £29.33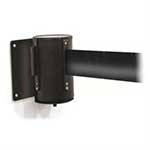 Chemical and universal absorbents are extremely important in keeping any warehouse, chemical or cleaning storage supply business safe and clean during emergency spill situations.
Our Price from £20.75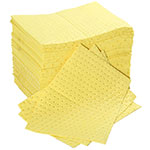 Rope barriers are an attractive and cost effective way to create queuing systems, VIP areas or cordon off sections. Often used in hotel receptions, banks, airports, cinemas and night clubs.
Was from £123.30
Now from only £110.97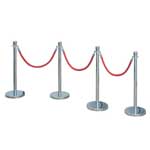 Many warehouses and factories have open external doorways to allow people and vehicles to pass through unimpeded.
Was from £65.50
Now from only £62.23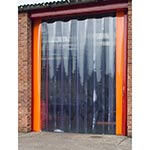 Tough steel construction
Epoxy paint finish for durability
Posts are 1700mm high
Barrier is 1530mm high
Expands to 4500mm
Supplied in yellow for high visibility
Was from £145.54
Now from only £130.99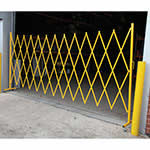 When it comes to cordoning off areas of a site there are various options available, but one of the most popular is the plastic post with circular water filled base.
Was from £45.14
Now from only £40.63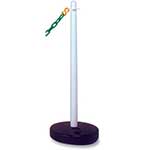 Barrier ropes bring added functionality to any business space by quickly and efficiently guiding people to specific locations.
Was from £25.33
Now from only £22.81

Space saving nestable roll containers 600kg cap are some of the most compact storage solutions currently available for busy work environments.
Was from £106.51
Now from only £95.87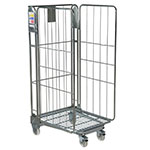 Temporary expanding barriers are ideal for quickly and easily cordoning off areas, such as in the event of safety issues or spillages.
Was from £56.76
Now from only £51.09