---
Special Offers on Food and Wine at Hampergifts.co.uk
If you're looking for a special treat, browse our range of Special Offers and grab yourself a bargain - but hurry, these are available for a limited time only!
This Australian shiraz also has a little hint of cabernet sauvignon to add some structure to the wine. With plenty of brambly fruit on the palate you'll also notice a touch of spice. This delicious wine comes in a wooden case with brass-plated hinge and leather handle.
Was £25.50
Now £21.50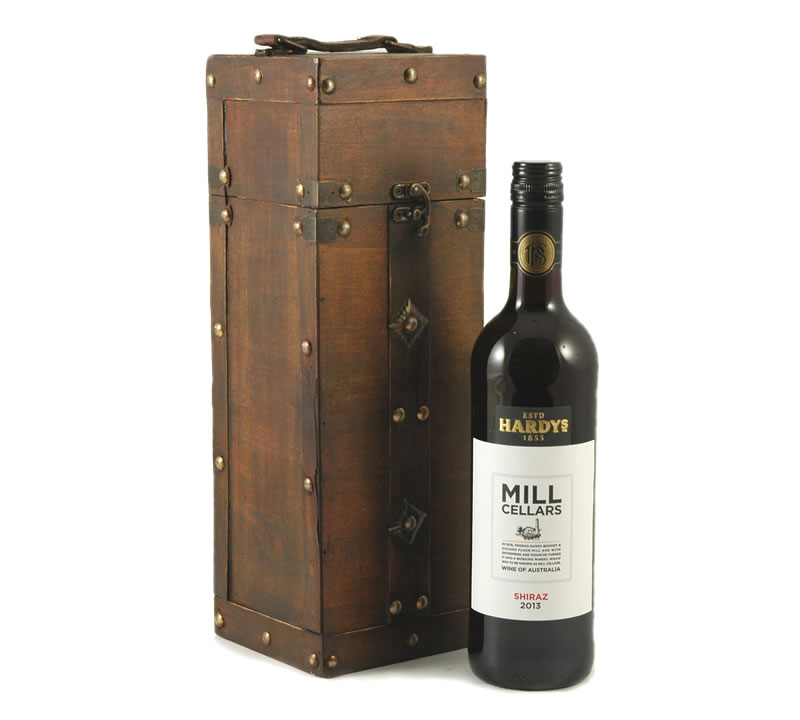 This beautiful chocolate hamper contains a mix of well-known and boutique chocolate treats. Dip into cappuccino chocolate sticks, or enjoy the white chocolate cookies, Swiss truffles, caramels, chocolate gingers and the unique chocolate stones.
Was £26.99
Now £24.00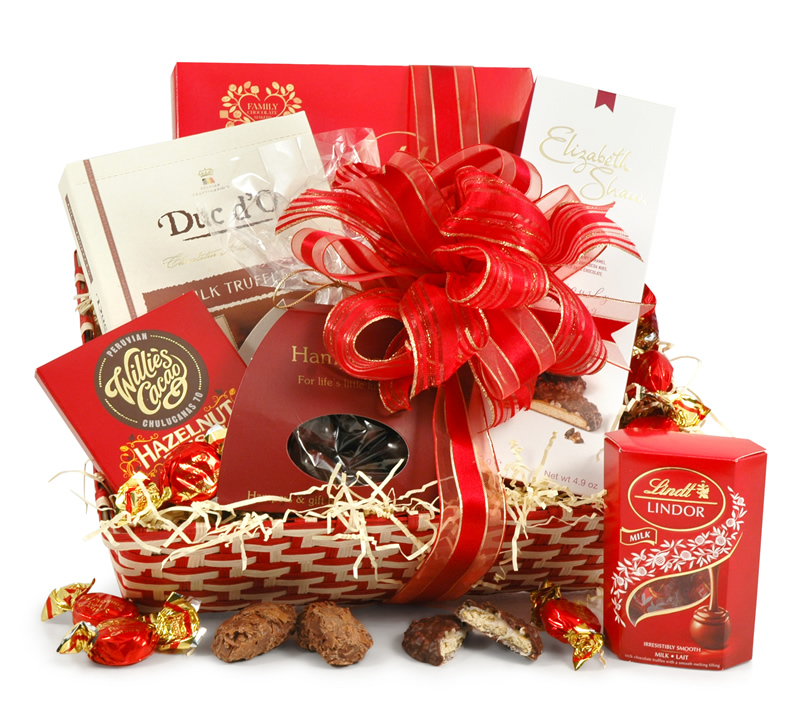 Featuring no less than four medal-winning items, this gift includes premium olives, refreshing elderflower pressé, Belgian truffles, lemon cookies, oatcakes, coffee and more.
Was £35.00
Now £27.30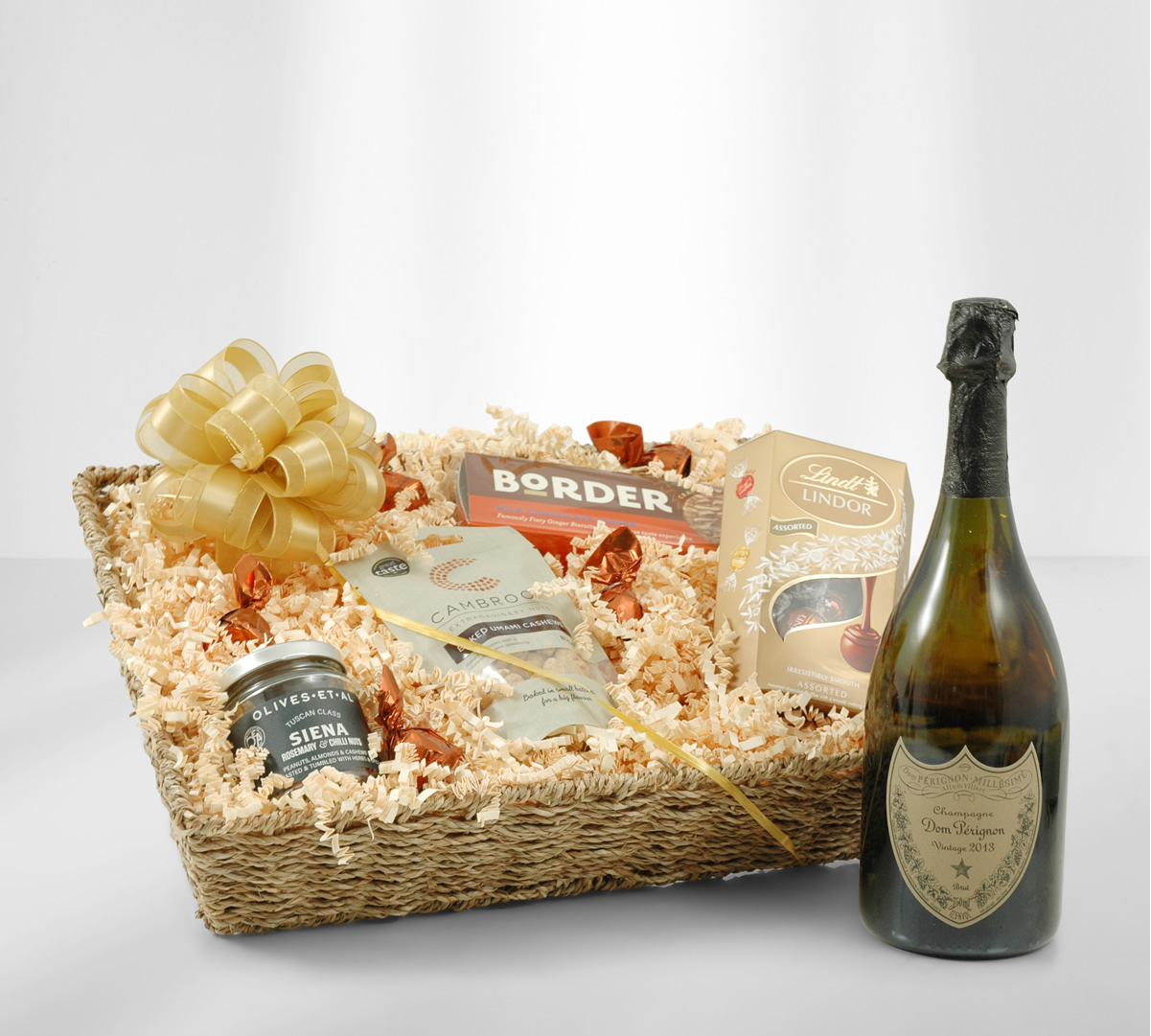 Timeless, versatile and smart, this suede hat box comes filled with an array of bath & beauty products infused with a wonderful blend of warm Vanilla and delicious Berries.
Was £44.99
Now £36.00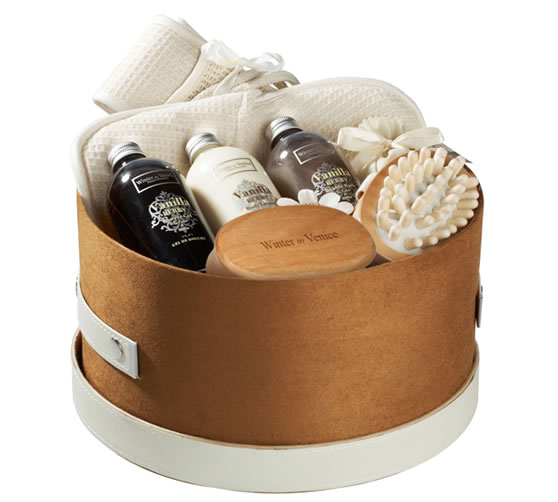 Five beautiful striped gift boxes are crammed with some fresh & fruity summer time goodies. Whip up a summer salad and enjoy with the medal-winning shallot & orange dressing - and if you're feeling adventurous why not sprinkle on the diced mango chunks?
Was £39.99
Now £33.99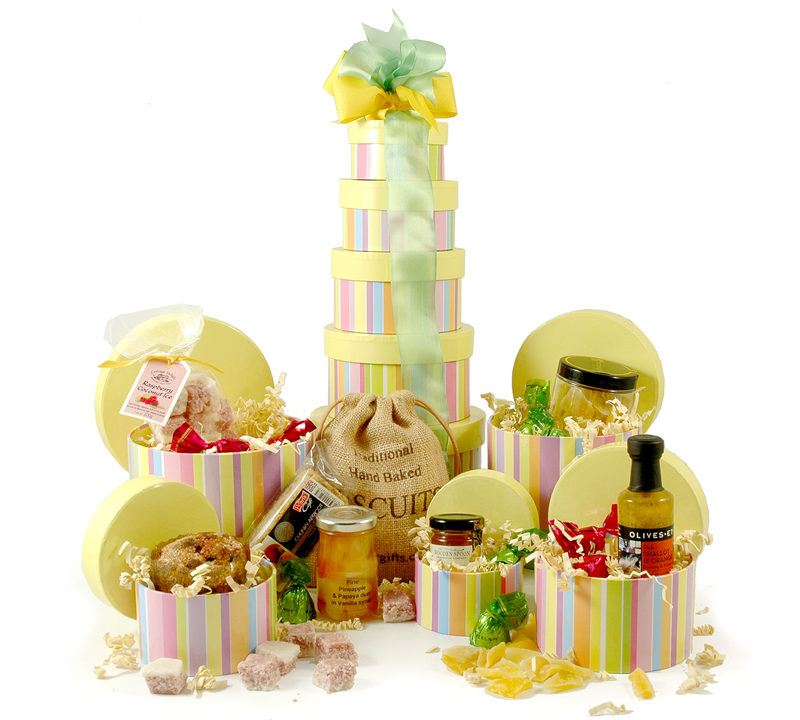 This splendid tower is made up of five stacked green & gold gift boxes absolutely packed with treats. As each box is opened the suprises reveal themselves - spiced nuts, chocolate mints, mini pots of jam & marmalde, tea, biscuits and more.
Was £40.00
Now £35.00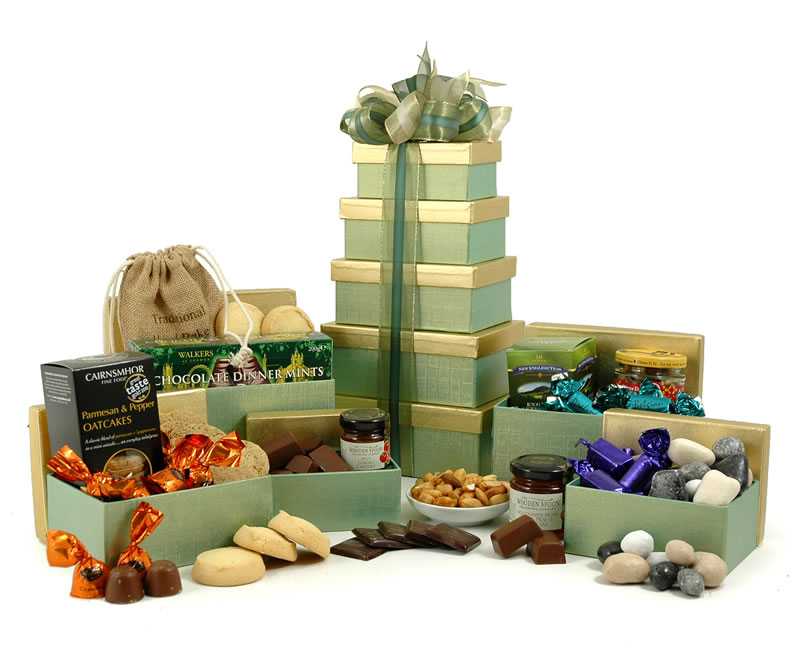 A gorgeous white two-door cabinet filled with a collection of toiletries including body butter, shower gel, body scrub, bath salts and hand & body lotions.
Was £50.00
Now £45.00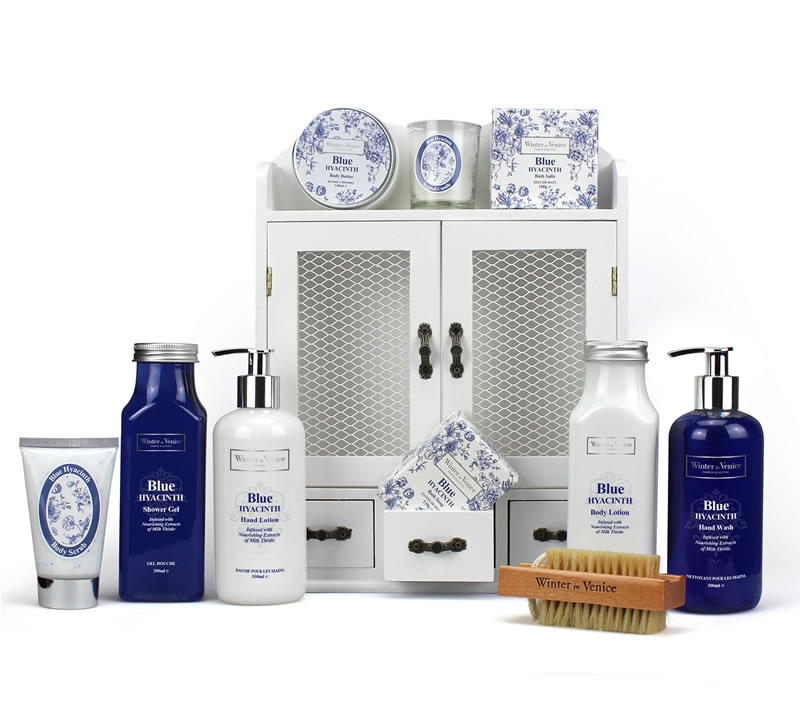 Simply a classic, this Port & Stilton hamper is a cut above the norm. The generously sized Blue Stilton wedge is from the famous Cropwell Bishop creamery. Possessing a velvety-soft texture, it's melt in the mouth delicious and will go perfectly with the Fine Ruby Port.
Was £49.99
Now £44.00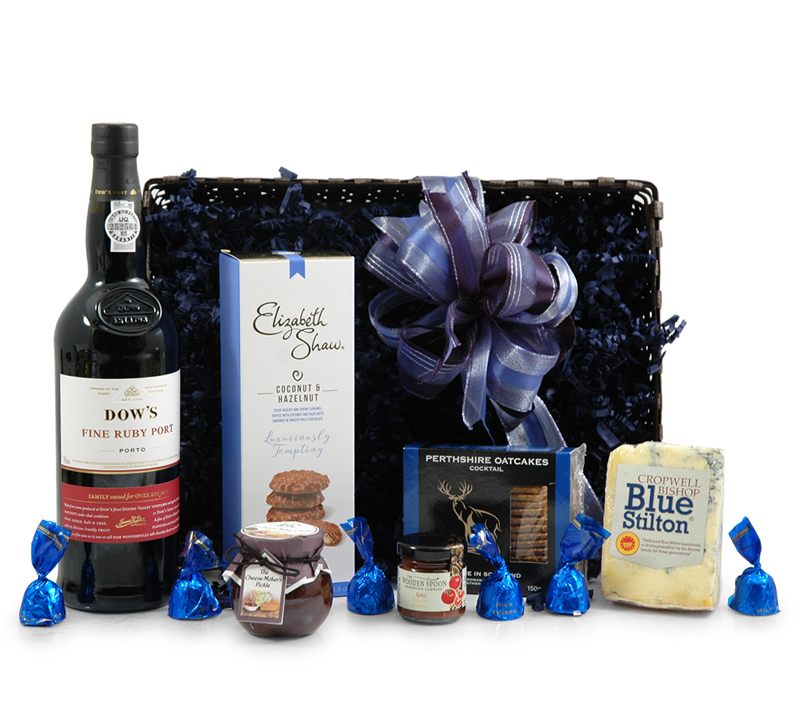 This deep wicker basket is brimming with sweet & savoury tastes to relish. Its centrepiece is a duo of medal winning wines; a velvety merlot from Argentina, and a rich and soft chenin blanc from South African producers Kleine Zalze.
Was £88.00
Now £82.00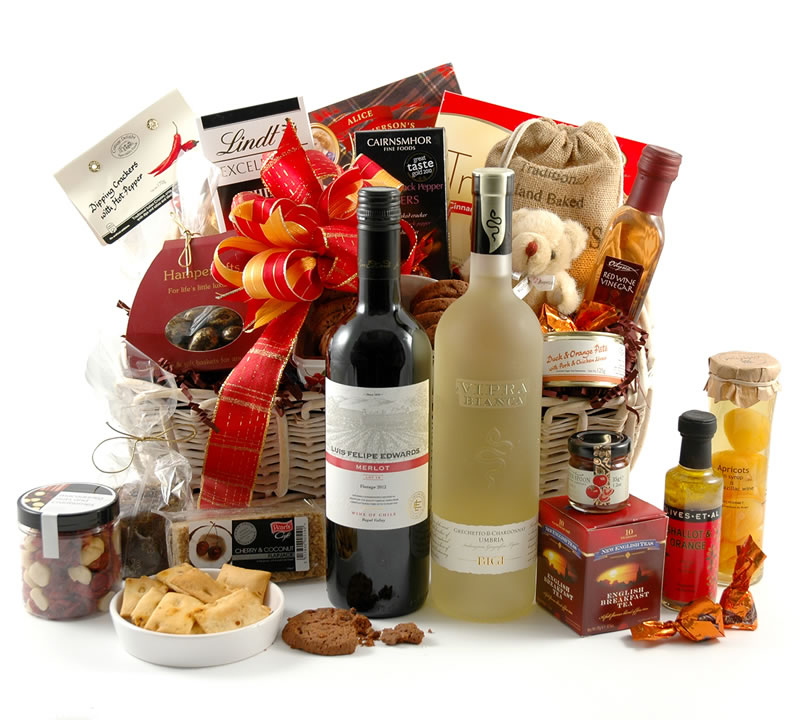 This sublime food & drink hamper is overflowing with four bottles of wine - each one an award winning treat - plus a vast selection of sweet and savoury delights.
Was £125.00
Now £100.00