Special Offer: Scented Christmas Narcissi Flowers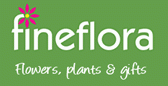 That was quick, the narcissi are back in season.   Our chap in the Isles of Scilly is picking and wrapping for you as we speak, well type!  There is nothing fresher than the aroma of these highly scented mini daffs in your home at Christmas.  Fill bowls, vases, pots and jugs full of them for bright cheery flower arrangements.  We also put a few in a little jam jar in the bedroom and bathroom for our guests over Christmas.
Special Offer Price:  50 Stems for the price of 30!!
50 Stems of scented narcissi flowers, £20.00
Tags: christmas flowers, discount flowers, special offer flowers