Something New in Travel for 2020 with Daybreak Hotels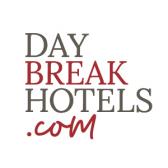 Hi
If you're looking for something a little different in travel to promote in 2020 then check out Daybreak Hotels.
They offer hotel bookings by the day or evening, perfect for commuters, travellers, city breakers, shoppers and families. For business they can combine the room booking with meeting rooms too.
It gives customers the opportunity to use the hotel facilities such as spa and pool access as well as other services.
The Daybreak Hotels program tracks internationally too; so users across Europe, Australia and USA can also be sent to Daybreak Hotels ideally by deep linking to the correct country.
With hotels in popular cities and close to airport across the UK, Germany, Italy, Spain, France, USA and Australia there are some very interesting offers and content opportunities.
We'd love to hear from you if you contact me we can chat about commission and codes. Please note that the code AUMTUM10 - 10% off ends today 31st December.
Below are a few examples of the hotels.
Thanks and Happy New Year
Chris & The Daybreak Hotels Team
chris@clockworkaffiliates.com
Tags: day use hotels, daybreak hotels, hotel breaks, hotels for the day, hotels near airports, international hotel deals, new for 2020, new in travel for 2020, UK hotel stays