Slip Into Something Comfortable - Men's Bed and Slipper Socks
---
Slip Into Something Comfortable - Men's Bed and Slipper Socks
Men's Bed & Slipper Socks Available at Sock Shop.
Put your feet up at home in a perfect pair of men's slipper socks.
Stay relaxed after a long day in total style and comfort.
Click here to find out more.
With a super-chunky and rugged looking knit that features a twisted colour yarn and horizontal rib, our men's SOCKSHOP Lounge Socks offer the promise of cosy winter evenings for your feet. The socks have thick, extra-soft Sherpa fleece linings for a cloud-like feel and instant warmth.
Our Price £8.99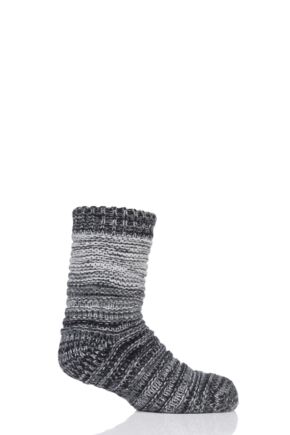 Fleeced inside and out, made with a specially fluffy yarn using a blend of fibres, these men's Totes Twin Super Soft Stripe and Plain Bed Socks have an appropriately relaxed feel – perfect for encouraging a good night's sleep!
Our Price £11.99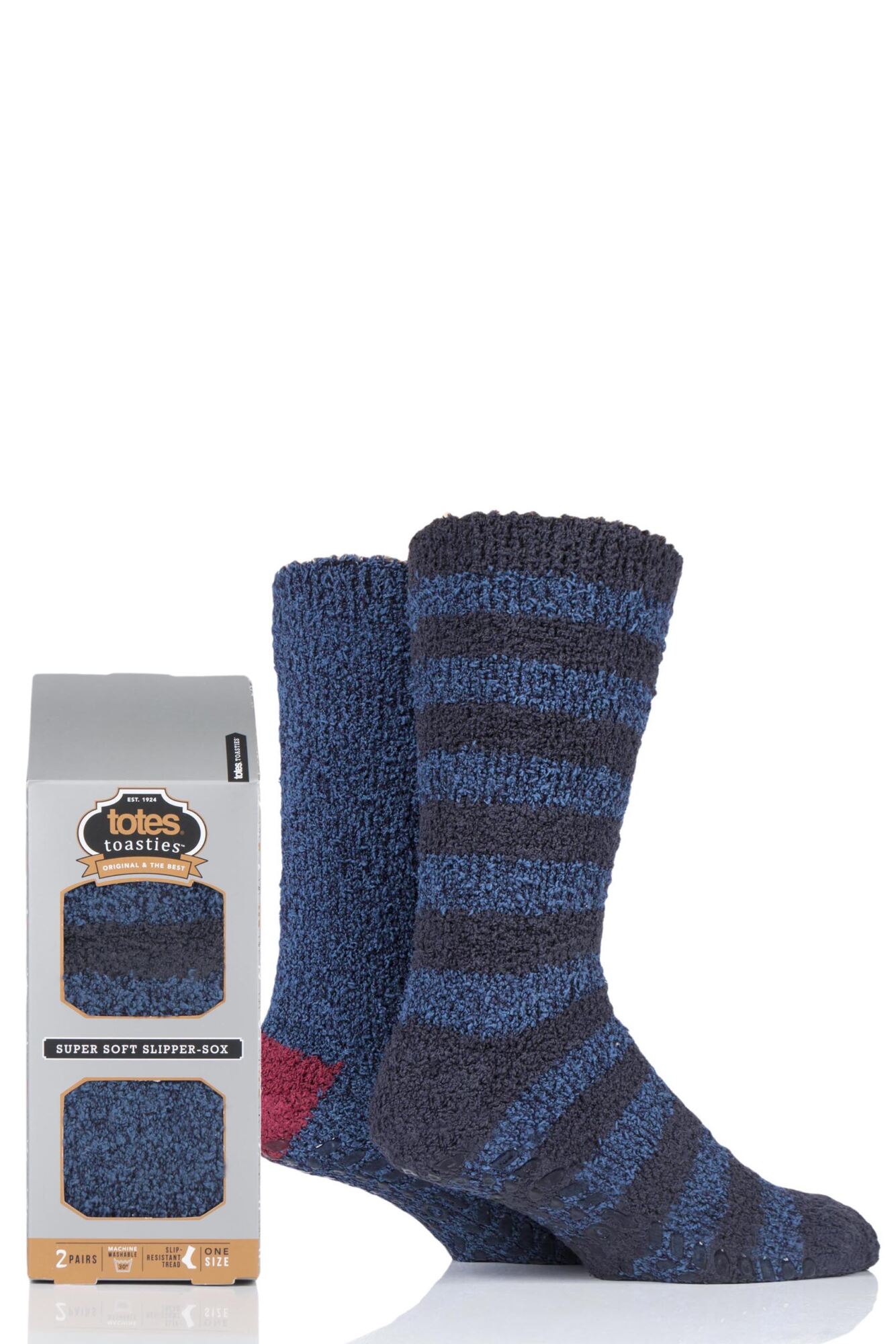 Soft both inside and out, and flexible with a foam layer sole, our men's SOCKSHOP Wild Feet Knitted Bootie Slippers are made for lounging around the home in comfort.
Our Price £9.99
In an cosy-looking autumnal pumpkin orange and black twisted yarn stripe knit, with dark blue turnover tops, these warmly fleece-lined men's SOCKSHOP Wild Feet Marl Knitted Bootie Slippers manage the difficult balancing act of being both functional and stylish too.
Our Price £9.99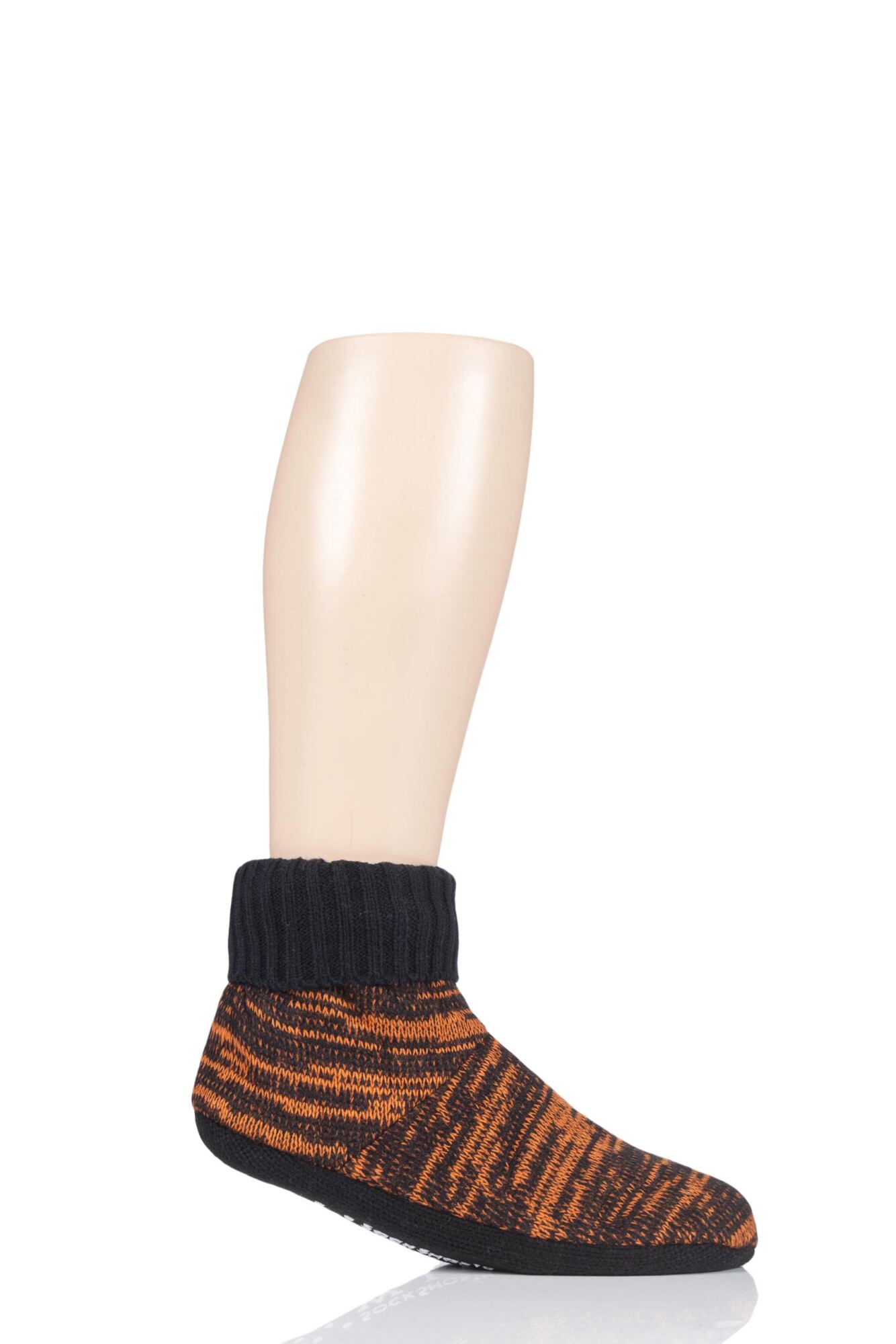 Superbly soft inside, blissfully warm, keep feet cosy right through the night in these men's Heat Holders Olwen Sleep Socks. These bed socks are thick and fully fleeced inside, using a loop pile that has been brushed into long fibres and designed to trap and hold onto warm air right around the feet and legs.
Our Price £9.99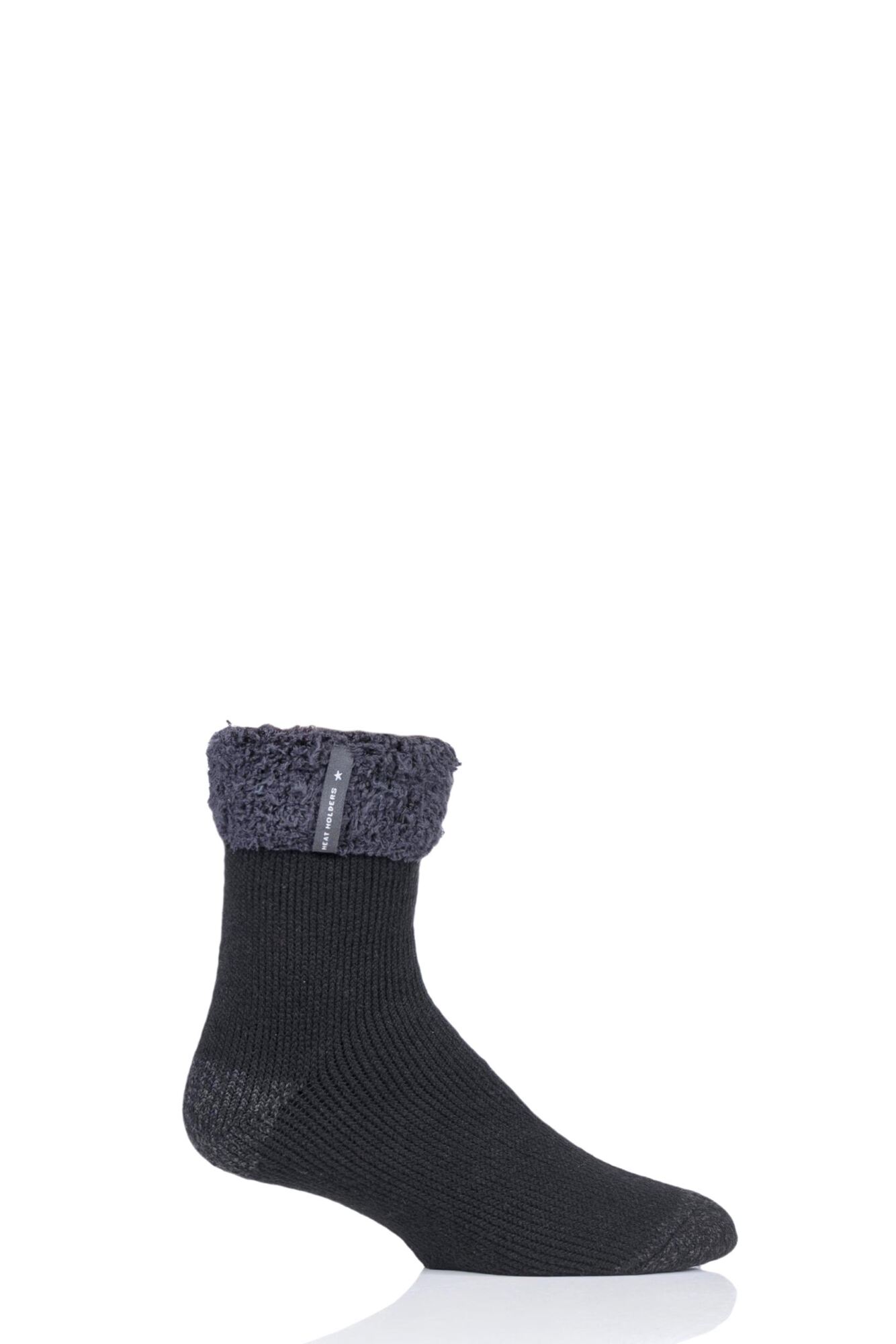 Simple but stylish, ideal for pulling on to relax around the home, our men's SOCKSHOP Wild Feet Chunky Fleece Lined Lounge Socks are attractively masculine, made from a twisted, mixed shade yarn and knitted in a horizontal rib pattern.
Our Price £9.99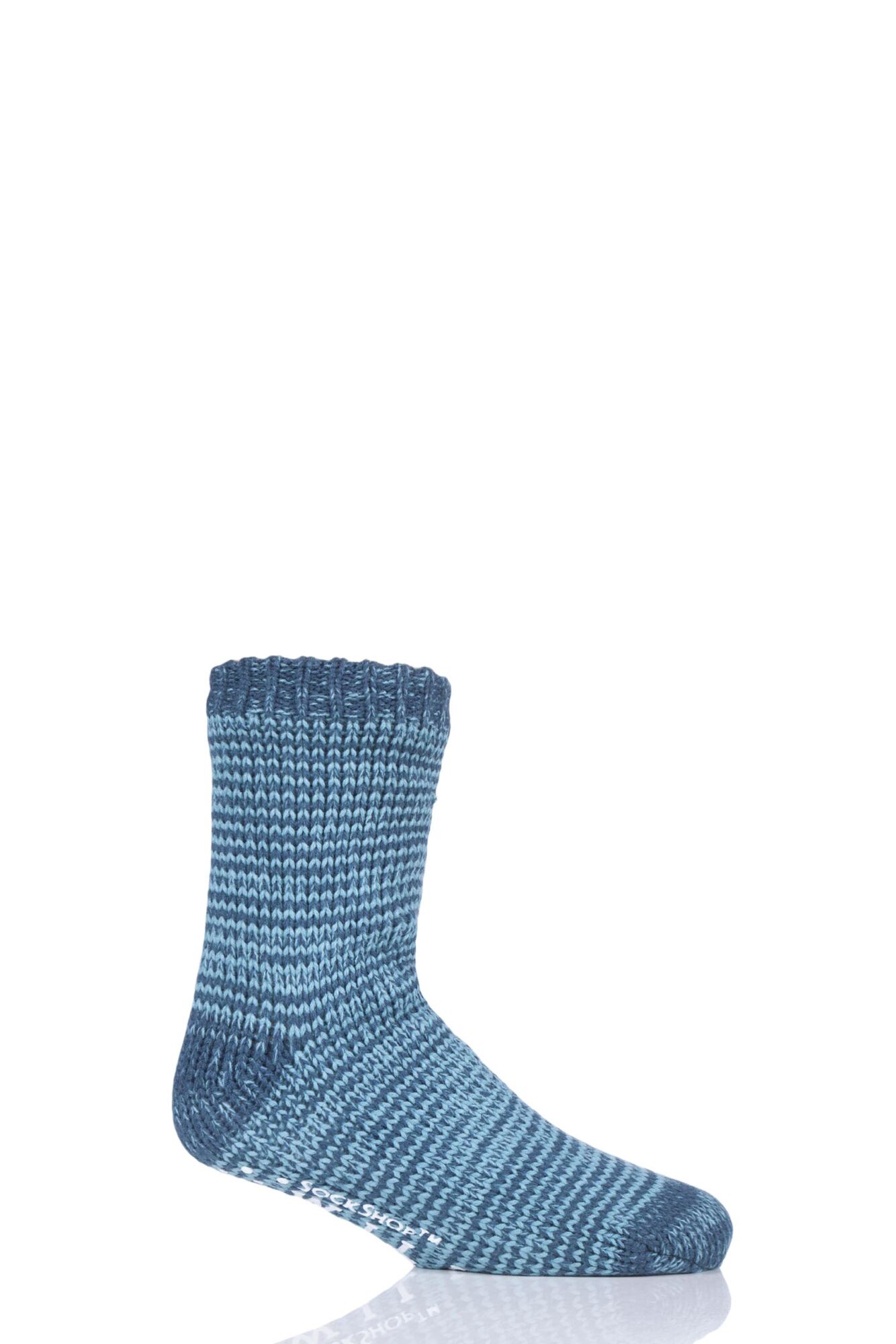 It's a bird! It's a plane! No, it's a pair of Heat Holders DC Comics Superman Slipper Socks! These Superman costume styled slipper socks have the twin super powers of built-in thermal heat retention and slip resistance – not because they come from Krypton, but because Heat Holders are the Ultimate Thermal clothing brand!
Our Price £11.99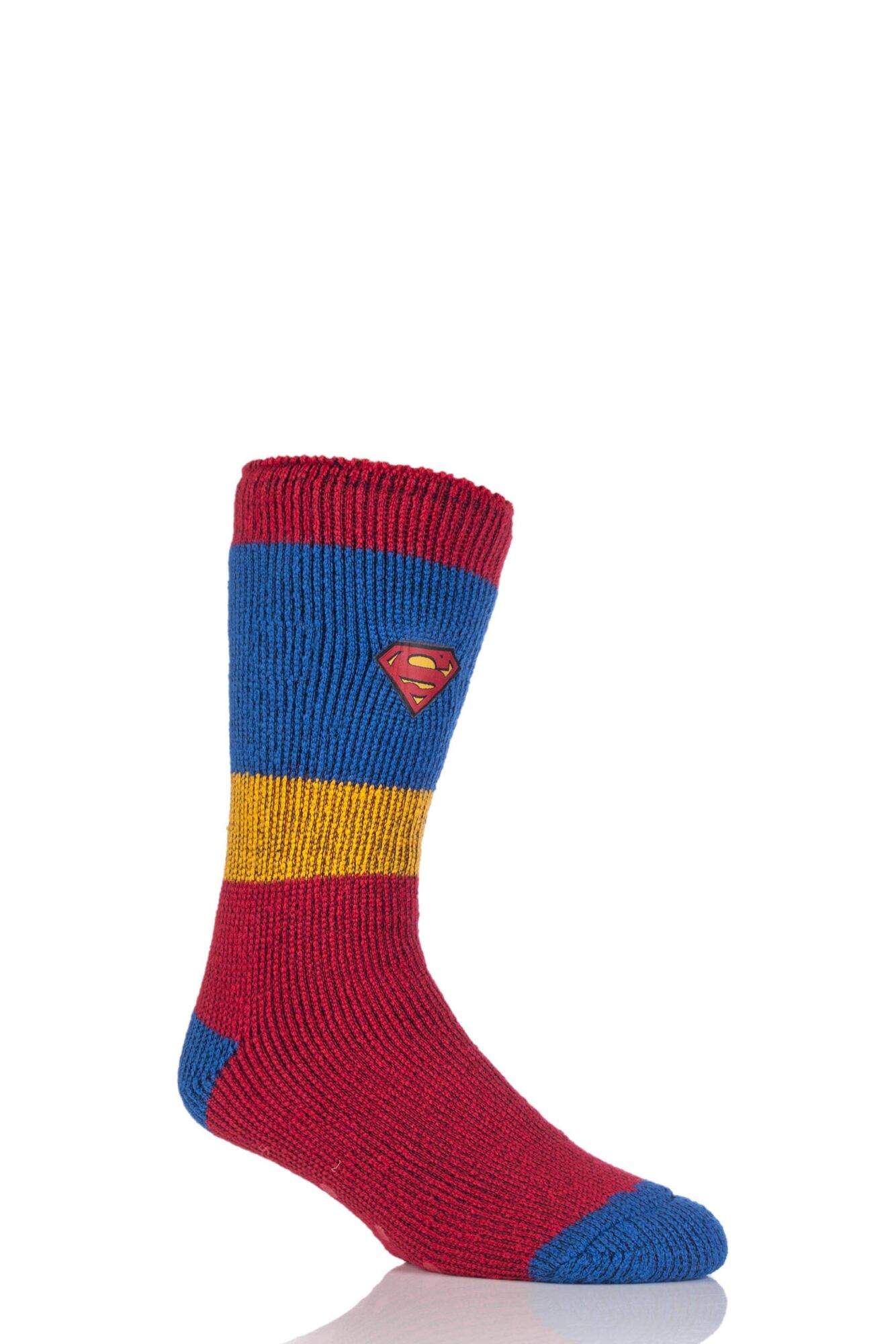 When you've been working hard and on your feet all day, it feels so good to come home to a pair of Totes Originals Slipper-Sox, with that soft inner cushioning to keep you warm all evening long.
Our Price £8.99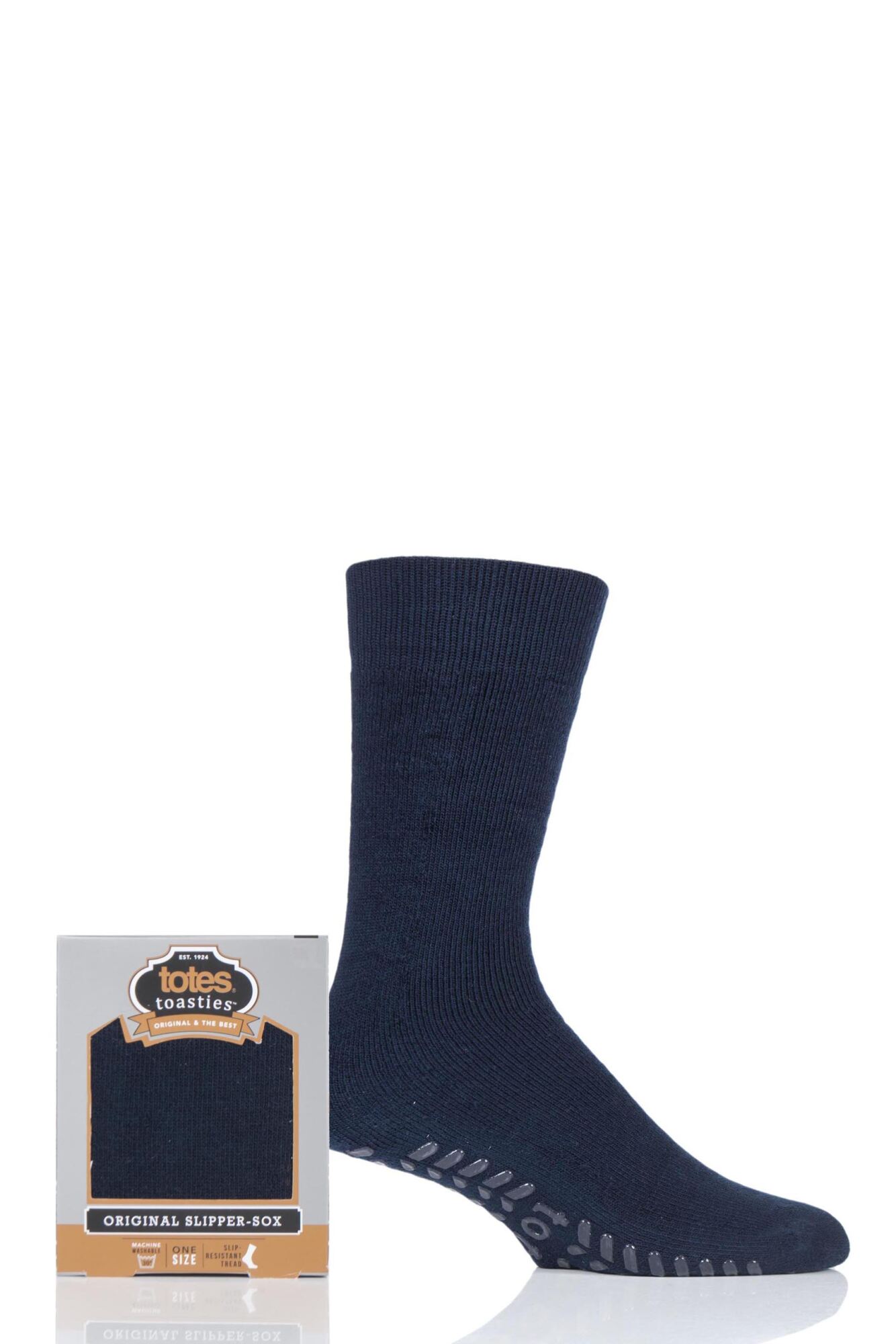 In a wide choice of styles, with Sausage Dog, Badger, Fox or seasonal Santa themes, these men's twin pack Totes Original Plain and Patterned Slipper Socks are boxed for gift giving.
Our Price £11.99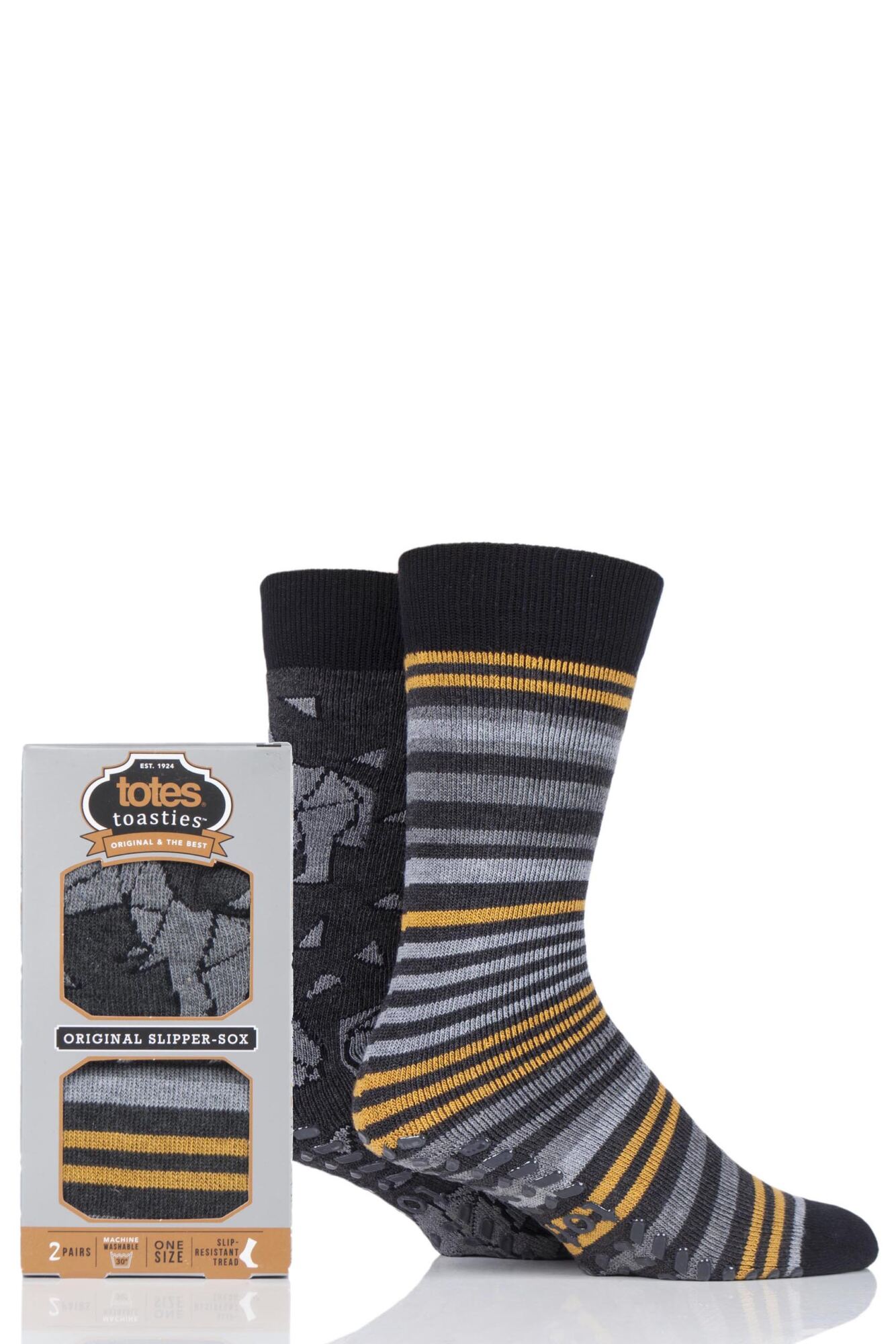 Slipper socks are just about the most relaxed, in-home footwear you can choose after a long day on your feet, and these Falke Homepads are especially luxurious, thanks to a knitting technique that cleverly puts a warm virgin wool looped pile on the inside for super-cosy feet, and layers the outside with durable, breathable cotton.
Our Price £16.99