Sky Ireland - Free Sky+box and free standard set-up until 28th June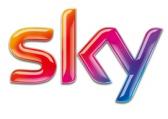 Hi guys,
Great news! The free Sky+ box and free standard set-up pricing is continuing until 28th June! For legal reasons please do not promote this as an extension and please also remove any offer end dates.
We will be replacing the current creative at the end of this month with updated content and the offer end date removed.
Please see below for the full terms and conditions. If you have any queries please get in touch.
Best Regards,
The Sky Team at Affiliate Window
e: Kim.pham@affiliatewindow.com or Sky@affiliatewindow.com
t: 020 7553 2489
T&Cs

‡HD channels received depend on your Sky TV package.
Sky TV: Sky TV packages from €25-€76 a month (pm).
Free set-up offer: Standard set-up for Sky+HD 1TB box, Sky+HD box and Sky+ box is free for new Sky TV customers joining online. Standard set-up for existing customers is €30 for a Sky+HD 1TB box or Sky+HD box taken with the HD Pack, €60 for a Sky+ box or 1TB box taken without a HD pack and €100 for a SkyHD box with a new Sky Multiroom subscription. There are no additional set-up costs for additional boxes for new Sky TV customers taking Sky Multiroom at the same time. Non-standard set-up may cost extra.
Free Sky+ box offer: Sky+ box free when you join Sky TV. One free box per household. To view free to air HD content you need an HD ready TV. To view Sky HD content you will also need the HD Pack (€15pm). A Sky+ box can store up to 185 hours of standard definition programmes.
Free Sky+HD box: Free Sky+HD box for new Sky TV customers joining Sky TV with the HD Pack for 12 months (€15pm). One free box per household and not available with other offers. HD channels received depend on your Sky TV package. HD ready TV required.
Sky+HD 1TB: New customers are entitled to one €149 box when taken with the HD pack, any additional boxes thereafter or when taking without the HD Pack are €249. €49 for Sky TV customers taking their first HD package or Sky+HD customers adding Sky Multiroom. Existing Sky+HD customers are entitled to one €149 box, additional boxes €249.
Upfront payment: If you are joining Sky TV and take a free Sky+ or Sky+HD box with free standard set-up, all you need to pay at the time of joining is €25 towards your on-going subscription. This will be refunded in your first 2 bills.
ESPN: ESPN at no extra cost for Sky TV customers taking Sky Sports 1&2 (otherwise €12pm with Sky Sports 1 or 2 or €16pm for Sky TV customers).
(changed position in hierarchy)
Sky Multiroom: €15 per month per box. Provides same Sky TV channels as main Sky TV subscription on another box. To receive HD Pack channels on your Multiroom box you need a Sky HD box and HD Pack subscription (only one HD Pack subscription required per household).
SkyHD box: Only available with multiroom subscriptions. First box free for new and existing customers when taken with a new Sky Multiroom subscription. Limited to one free box per household (and not available to customers who have already received a free standard box) otherwise €69. Replacement boxes are €99. Set-up is included in the box installation for new customers and €100 for existing customers.
Sky Go: UK/Ireland only. Streamed via broadband/3G (charges may apply). Available on two registered compatible devices (content may vary). Sky Box Office costs extra. Some live TV programmes will be unavailable (see www.go.sky.com). iPhone (3GS or above), iPad, iPod touch (4th generation or above) require iOS 4.2 or later and Sky Go app. Available on selected HTC and Samsung smartphones with OS2.2x or 2.3x or later. Sky on your Xbox 360 requires an Xbox Gold Live subscription. Sky TV Customers: Live TV and on demand content available in line with your Sky TV subscription at no extra cost. Sky Movies 1&2 or Sky Sports 1&2 packs required for on-demand Sky Movies or Sky Sports. Sky TV packages €25-€76 per month. ESPN standalone costs extra. Non-Sky TV Customers: Subscriptions €18-55 per month. ESPN €12-16 per month extra (or standalone at €20 per month). Monthly subscriptions renew automatically until you unsubscribe.
Sky Anytime TV: Available to Sky TV customers with compatible box. Customers without our HD pack can only watch limited content. Content depends on Sky TV/HD subscription.
General: 12 month minimum subscriptions. Non-standard set-up may cost extra. Boxes must be connected to a fixed telephone line and prices may vary if you live in a flat. Sky+ functionality requires two satellite feeds. You must get any consents required (e.g. landlord's). Prices for Direct Debit payments only. Continuous debit/credit card mandate costs €0.75 pm. Republic of Ireland residential customers only. Further terms apply. UTV available without a subscription. It is not provided by Sky; its availability is outside Sky's control. Manual tuning of your box required. Correct at 15th February 2011.

Product selection changes:
http://www.sky.com/quickbuy/ireland/build
We would like to change the set-up cost from 'FREE' to 'Inc' (as in Included) as the set-up is actually included in the 1st box set-up cost. We need to keep the set-up cost field there because the same fields are used for the existing customer flow.