---
Shop This Month's Newest Additions at Revital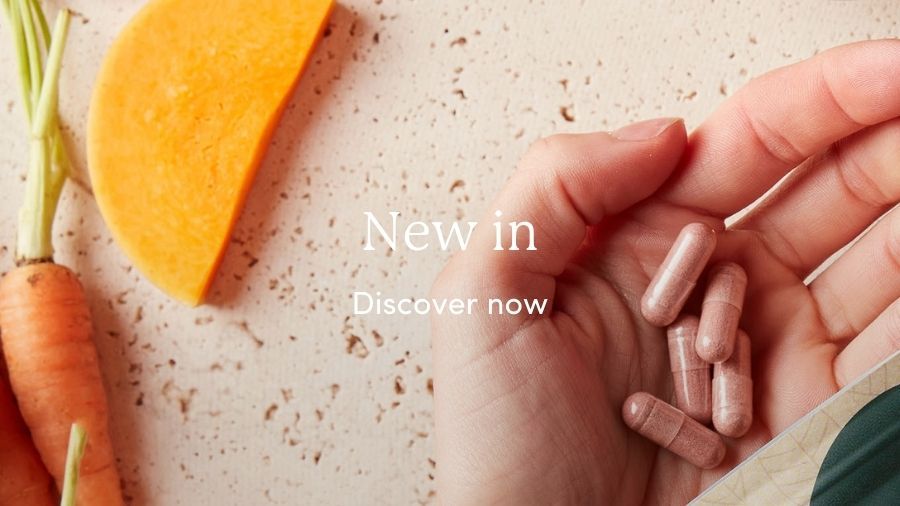 Latest Additions at Revital!
We have all of this month's newest health and wellness lines, including Wild, Young & Earth, Naked Biotics, Bubbl & Co and more.
Plus, don't miss up to 25% off in our BIG brand sale - hurry, while stocks last!
*Please note, some deliveries maybe effected by the Royal Mail strike (8th and 9th September 2022).
Wild is on a mission to transform the throwaway culture of everyday bathroom products. It's sleek and stylish-looking deodorant applicators are reusable and made from durable aluminium and recycled plastic. The zero-plastic deodorant refill is natural and compostable. Every skincare product in Wild's range is vegan-friendly, cruelty-free, dermatologically tested and free from artificial fragrances, parabens, sulphates and aluminium.
Our Price £6.00
Releaf is a rich source of Berberine (800mg per serving) which according to studies activates the AMPK longevity gene — a key component of metabolic regulation which can aid reduce blood sugar levels and aid weight loss it may also help lower cholesterol levels and support insuling resistance.
Our Price £29.99
Naked Biotics contains specially brewed, live, fermented bacteria. Each bottle contains 12 strains and multiple classes of live bacteria. Maintain promotes general well-being and includes Elderberry for supporting a normal immune system as well as Rosehip, Chamomile and Olive Leaf to help maintain general gut health.
Our Price £17.59
Use Reset to help you spring out of bed with clear intention of what needs to be done. To invoke a natural feeling of motivation before the day begins.
Our Price £7.19
This powder is made wild harvested berries that mature in long hours of daylight from the midnight sun, and are naturally richer in antioxidants and vitamins than cultivated berries.
Our Price £10.50
OptiBac Probiotics 'For pregnancy' has been created especially for pregnant women, designed for use pre and post-partum (from conception through to birth and early motherhood). It contains three strains of live cultures: Lactobacillus rhamnosus HN001, Bifidobacterium lactis HN019, and Lactobacillus acidophilus La-14®, which have been scientifically researched in hundreds of pregnant and breastfeeding women and are proven to reach the gut and vagina alive.
Our Price £18.99
The optimum strength daily oral spray has been scientifically formulated to deliver vitamin D directly into the bloodstream, bypassing the primary processing by the gut. The tiny droplets within the spray absorb quickly into the buccal membrane of the inner cheek, providing fast and effective nutrient uptake
Our Price £7.96