Shop The Rum Collection at Ultimate Drinks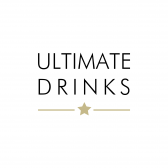 Ultimate Drinks Affiliate Newsletter
---
Shop The Rum Collection at Ultimate Drinks
Shop our collection of Rum at Ultimate Drinks now.
From Wray & Nephews to Malibu to Havana Club, we have your rum needs covered!
FREE shipping on orders over £89.
Click here for more information
Multi-award winning Equiano is the world's first African and Caribbean Rum. A collaboration between two prestigious distilleries, this premium rum marries 11 year cognac cask rum from Gray's distillery in Mauritius, with 8 year bourbon cask rum from Foursquare in Barbados.
Our Price £46.50
Inspired by the ancient gods and history of voodoo, Balla was born. A sensational concoction of charred molasses, infusions of local caribbean spices with a touch of heat for a mysteriously intriguing experience.
Our Price £25.50
This limited edition bottle is the result of an exclusive collaboration between Skepta and Havana Club. Havana Club Añejo 7 Años was the first Cuban extra aged rum that showed the world that rum could be drunk neat as well as enjoyed in cocktails.
Our Price £27.99
Original Bumbu is based on the original recipe created by 16th and 17th century sailors of the West Indies, who blended native Caribbean ingredients into their rum and called it "Bumbu".
Our Price £35.00
Captain Morgan Tiki is a new delicious mango and pineapple flavoured spirit drink, made with the Captain's finest rum. (ABV 25%)
Our Price £16.50
Havana Club 15 Year is a very rare and limited release of an extra aged rum. True testament to the age-old tradition of the Maestros del Ron Cubano rum-making craft, only 58 barrels of this unique rum are selected each year. (ABV 40%)
Our Price £148.99
Blended with the finest rums from the Caribbean with unmatched recipe of natural spices. When drinking this spiced rum, vanilla hits your nose first and then you'll notice dry buttery toffee and a touch of cinnamon.
Our Price £21.50
More than just a rum, it is an intrinsic part of Jamaican culture, tradition and everyday living, and in the UK it represents the proud, bold spirit of the island and its people. Characterised by citrus, pear and pineapple notes with a long and spicy finish, it is a very versatile drink. (ABV 63%)
Our Price £27.49
Malibu Watermelon packs a fruity burst of watermelon flavour with notes of smooth, tropical Caribbean Rum. Perfect for making Watermelon Mojito's, Watermelon Daiquiri's or just mixed simply with lemonade. (ABV 21%)
Our Price £15.49
Those familiar with Saffron cake will certainly find a hint of that alongside notes of Pedro Ximénez Ice cream. Next comes a whisper of creamy caramel followed by vanilla, cinnamon, nutmeg and of course, those subtly sweet undertones of orange. Some have even found notes of pineapple, dried raisins and a pinch of black pepper. (ABV 37.5%)
Our Price £24.50