Shop The Ad at Swimwear365!

This is the moment you've all been waiting for…the Swimwear365 TV Ad for Spring Summer 2013 has arrived! With a stunning range of bikinis and swimsuits in great colours and funky patterns, the Swimwear365 TV Ad is like no other you will see this season. Showcasing the hottest swimwear fashion in the latest styles and the brightest colours, there is something to catch everyone's eye.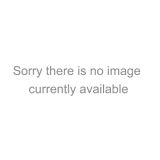 Plus, new customers receive 10% off all orders, so shop the ad today and get prepared for a holiday of head turning fashion!
New Affiliates
Not yet a part of the Swimwear365 affiliate program…you're missing out on our 10% commission rate! Plus, we've got some fantastic joining incentives for May!
Be sure to check out our profile on Affiliate Window
Alternatively, contact us direct at swimwear365.promotions@orangecanyon.co.uk
Tags: beachwear, bikini, holiday fashion, ladies swimwear, Swimwear