---
Shop Our Latest Bestsellers at Hampergifts.co.uk
On this page you'll find a selection of our bestselling hampers & gifts, as of 22 Jun 2018. These are the most popular hampers, gift towers and gift baskets with our customers currently. So if you're stuck for the ideal gift for your loved one, take a look through the list of excellent products below.
Five beautiful striped gift boxes are crammed with some fresh & fruity spring & summer time goodies.
Our Price £39.99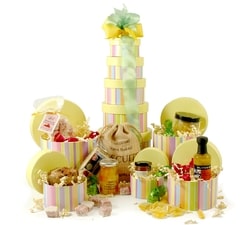 A true tonic for the taste buds, our Gin & Tonic Tray offers a marvellous medley of taste. The perfect gift for the one who loves traditional flavours, this gin hamper won't fail to impress.
Our Price £27.00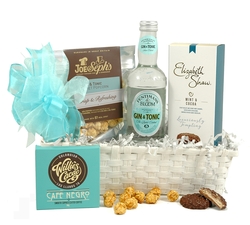 Featuring no less than four medal-winning items, this gift includes premium olives, refreshing elderflower pressé, Belgian truffles, lemon cookies, oatcakes, coffee and more.
Was £35.00
Now £27.30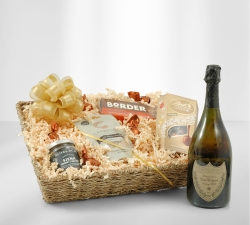 This wicker basket is filled with a selection of light and fruity treats. Enjoy the unusual, award-winning apple fruit crisps, crunchy rosemary flavoured dipping crackers and a spiced harrisa dip to go with them.
Our Price £35.99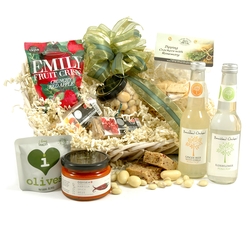 Our Love Gin Hamper celebrates the classic cocktail that's making a big comeback in recent years. Nestled at the heart of this gin hamper are two bottles of Fentiman's & Bloom Botanically Blended Gin & Tonic.
Our Price £40.00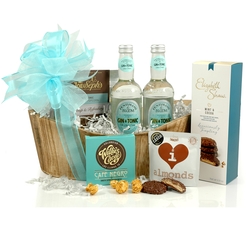 Featuring 20 items in total (including 8 award winning treats) this immense gift tower contains something for everyone.
Our Price £99.90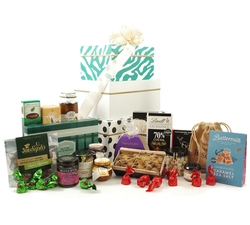 If you're looking for a hamper where every item oozes quality, then this is the one for you. Starring a pair of stunning, medal winning wines to savour; the lucky recipient will love the smooth blended Shiraz-Cabernet from South Africa.
Was £79.99
Now £70.00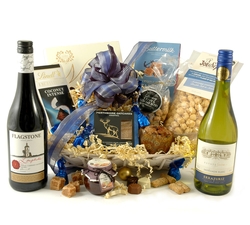 The perfect combination of sweet and spicy, our pink themed Bloom Gin & Rose Lemonade hamper offers a selection of delights that the gin lover and foodie alike will adore. Indulge their sweet tooth with the white chocolate and cranberry fudge.
Our Price £32.50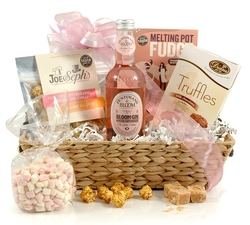 This beautiful wicker hamper includes everything needed for a tasty outdoor feast. You'll love the carefully chosen mixture of snacks and treats, including award-winning apple fruit crisps, rosemary dipping crackers and a fiery harrisa meze dip to go with them.
Our Price £59.99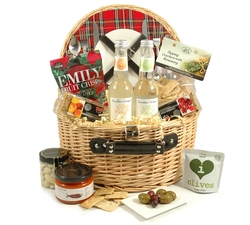 What can be better than receiving one surprise box on your birthday? We think receiving five will do it! The Happy Birthday tower comprises five beautiful gift boxes, stacked to form a tower.
Our Price £35.00