Sheenashona Jewellery Lauch On Affiliate Window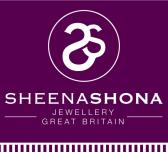 Sheenashona Jewellery, The British Jewellery Boutique launches their affiliate program
We are delighted to announce the launch of the new Sheenashona Jewellery affiliate program on Affiliate window. You can sign up to the program here.
About Sheenashona Jewellery
A combination of the founders and sisters first names which often raises a smile if not confusion when they are introduced. Well-travelled yet quintessentially British, the sisters have a love and passion for jewellery along with British design and craftsmanship. The perfect online Jewellery boutique, Sheenashona Jewellery is the new name in British luxury jewellery.
Believing that jewellery is as integral to your capsule wardrobe as handbags and shoes Sheenashona Jewellery is designed for today's modern women. Our collections incorporate key essentials, the building blocks of a good jewellery box along with contemporary and on trend pieces.  With a compulsion for attention to detail our creative team includes accomplished goldsmiths, silversmiths, jewellery designers, experienced manufactures and precision engineers who specialise in engraving. All our jewellery collections are crafted from precious metals - platinum, gold and sterling silver allowing you to experience its pleasure time and again.  Recently we have added diamonds to our collection which are hand set in Great Britain.
The perfect on line jewellery boutique our web site is easy to use and makes shopping a very pleasurable experience.  We provide detailed product description and zoom functionality along with a jewellery knowledge section where you can learn everything you need to know about precious metals, hallmarking and engraving to diamonds and pearls.  All jewellery come hand gifted wrapped along with a card which can be customised with a personal message. We deliver to over 200 countries worldwide and offer as standard Free UK Next Day Royal Mail Special Delivery.  Our World Pay payment gateway accepts American Express, MasterCard, Visa, Maestro, and JCB along with PayPal. We operate a high risk management program with World pay which reduces the risk of fraudulent transactions reducing the number of void transaction for any publisher.
Why Join The Sheenashona Jewellery Affiliate Program?
Sheenashona Jewellery offers a generous 8.5% commission for all silver and gold jewellery & gifts and 3.5% on all diamonds which includes credit card commissions, gift wrapping & personalised card but excludes VAT and any paid delivery charges. Unique content is available on request along with bespoke campaigns for key publishers with additional commission rates.  We offer a 30 day cookie as standard.  Our affiliate program is managed directly by Sheenashona Jewellery. For assistance please email - shona.bain@sheenashonajewellery.com.
Sheenashona Jewellery's campaign offers:
Generous Launch Commission of 10% for Gold & Silver and 5% for Diamonds for the first month
Sector leading commission of 8% for Gold & Silver and 3.5% for Diamonds which includes transaction commissions
We offer a 30 day cookie as standard.
Our marketing and creative team will update promotions and banners to enable affiliates to maximise sales by ensuring seasonally relevant campaigns for example Christmas, Valentines, Spring Bride.
Terrific Launch Promo
The perfect timing just for Christmas - Did you know that 6 out of 10 items of jewellery are bought as gifts, just think about how many jewellery gifts are bought as Christmas presents, anniversary or birthday gifts not to mention for brides and bridesmaids.  Did you know jewellery retail increased substantially between the months of September and December and that the majority of diamond pendants and earrings are sold during this period?  Need we say more!!!
Make sure you sign up now to the Sheenashona Jewellery affiliate, the timing could not be more perfect
Tags: baby gifts, baby shower gifts, christmas gifts, diamond jewellery, gemstone jewellery, gifts, gifts for her, jewellery, jewellry, presents, presents for men, women, womens gifts