---
Serenata Flowers Top 10 This Week!
Flower prices go up and down; as a large buyer of flowers we can offer you some bargain prices. Serenata Flowers never compromise on quality and freshness which is the hallmark of the flowers that we deliver, but we do haggle on prices with our suppliers, keeping your interests at heart. Cheaper, fresher, better flowers than anywhere else online.
Ancient suns of gold and amber create a tropical ambiance for this intense floral display of colour and vibrancy.
Was £29.99
Now £19.99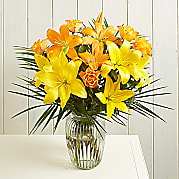 Bring all the fun of the fair into any home with this glorious bouquet filled with wonderful autumn colours capturing the essence of the season!
Was £24.99
Now £19.99

A whirlwind of scent and sophistication, just pink and white lilies, no fuss, no frills, just elegant, beautiful, magical Lilies
Was £29.99
Now £24.99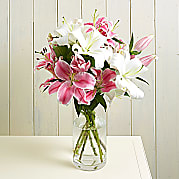 Stunning bouquet with contemporary pink zantedeschia blooms, classic white roses and exotic foliage.
Was £29.99
Now £24.99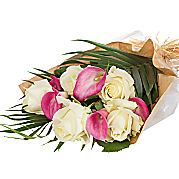 Say those three words she's been waiting to hear: Dozen. Red. Roses. The classic romantic gesture will make your intentions clear.
Was £29.99
Now £19.99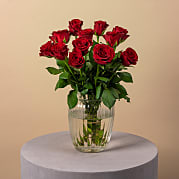 Innocent white blooms represent a love so pure that it burns like white fire in the soul.
Was £39.99
Now £29.99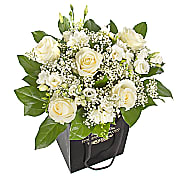 Mon Dieu! Rouge Roses.. aromatic Lily.. blushing pink Carnations.. irresistible romantic appeal... there can be no doubt mon ami! This is the work of the Scarlett Pimpernel......
Was £39.99
Now £29.99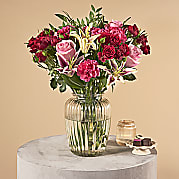 The beautiful blush pastel pinks and gorgeous greens in this wonderful hand-tied bouquet are simply stunning. With gerbera, chrysanthemum, and roses, this bouquet will make anyone's day perfect!
Was £39.99
Now £34.99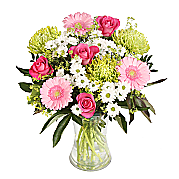 Sassy orange Roses and brilliant purple Statice flowers make this diva a force to be reckoned with! Presented in a sublimely vibrant pink glass cube.
Was £34.99
Now £29.99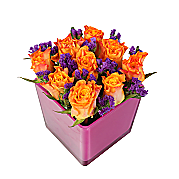 Understated, yet understanding — this simple gift-wrap of a dozen pure white Avalanche roses and dusky eucalyptus foliage offers the quiet comfort of a caring word during difficult times.
Was £34.99
Now £29.99