---
Wonderfully bright yellow Roses and scented blue Freesias make a fabulously bright bouquet that will cheer and room as well as make it smell divine!
Our Price £19.99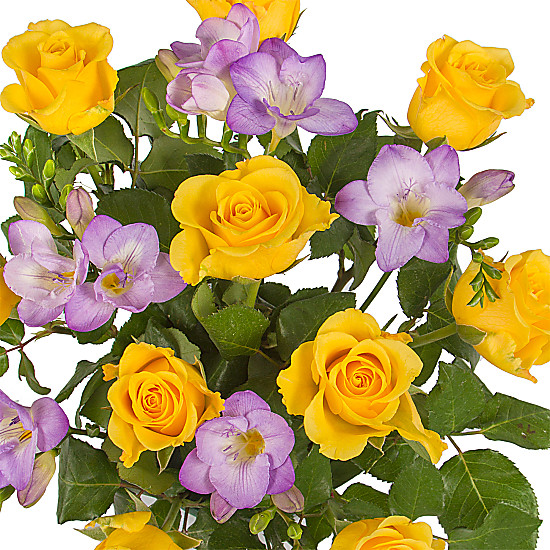 A vibrant cocktail of your favourite floral treats - spirited white lilies, dash of white Alstromeria and statement green Chrysanthemums. Shaken, not stirred please.
Our Price £34.99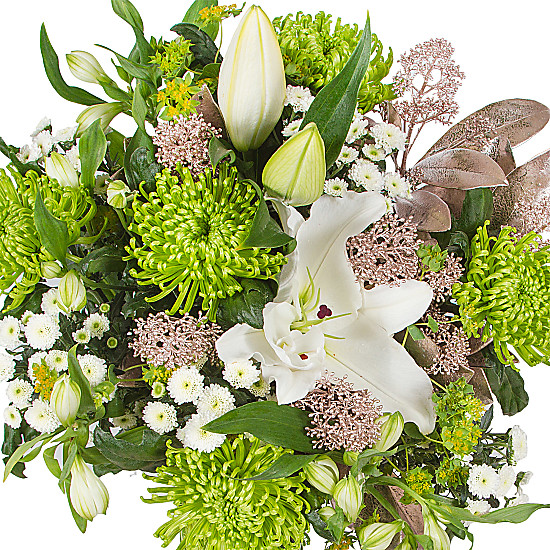 Fabulous white scented lily and the gorgeous hues of lemons and limes zing with Roses, Hypericum and Veronica flowers, adds a touch of class to any room.
Our Price £24.99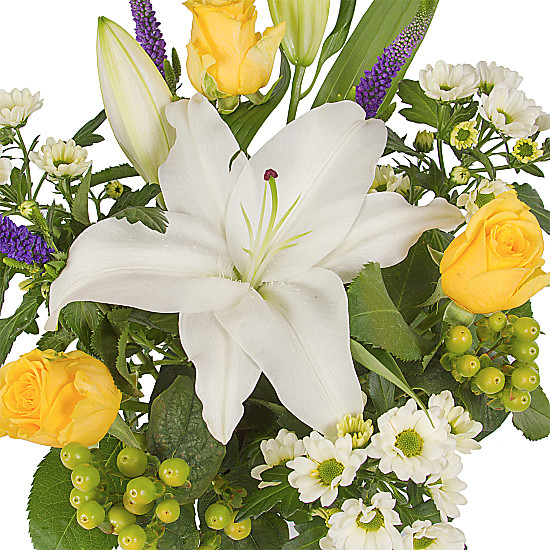 Bursting with tropical vibes these stunning orange Mokara Orchids are worlds apart from forecourt fodder! These architectural beauties come complete with dark green tropical foliage for the ultimate floral display.
Our Price £24.99
A dozen pink blushing roses for your blushing sweetheart.
Our Price £24.99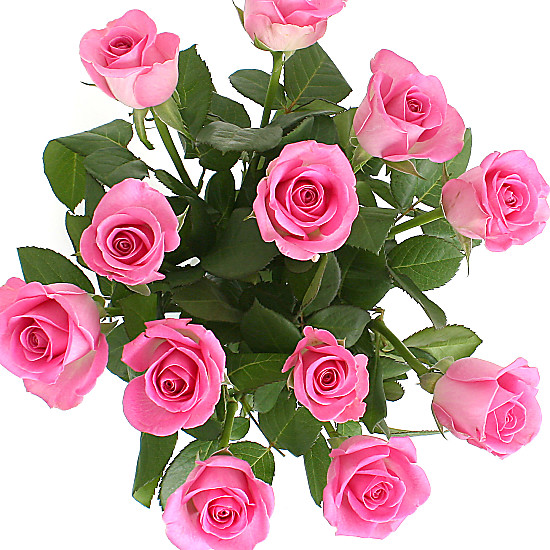 H. ow can you resist the lure of blue iris
O. r the nodding heads of alstromeria and
P. ink carnations, while
E. very little yellow daisy calls out, pick me! pick me!
Our Price £29.99