September Saviours on Domu!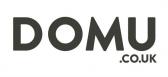 Dear Affiliates,
With the changing of seasons and going back to school/uni/work, comes the return of routines. September is as good a time as any to make new habits, and our customers are shopping for products which make everyday life run smoother.
Please see our popular September sellers on Domu.co.uk and please remember to replace !!!id!!! with your own publisher ID. Remember we offer FREE DELIVERY on all orders on Domu.co.uk!
Happy selling!
Domu Affiliate Team
VonShef Soup and Drink Flask £10.99
http://www.awin1.com/cread.php?awinmid=6113&awinaffid=!!!id!!!&clickref=&p=http%3A%2F%2Fwww.domu.co.uk%2Fvonshef-stainless-steel-soup-hot-drink-flask-750ml
VonShef One Cup Coffee Maker £17.99
http://www.awin1.com/cread.php?awinmid=6113&awinaffid=!!!id!!!&clickref=&p=http%3A%2F%2Fwww.domu.co.uk%2Fvonshef-one-cup-personal-filter-coffee-machine-with-420ml-travel-mug-lid
VonShef Sandwich Press and Grill £31.99
http://www.awin1.com/cread.php?awinmid=6113&awinaffid=!!!id!!!&clickref=&p=http%3A%2F%2Fwww.domu.co.uk%2Fvonshef-4-slice-sandwich-press-grill
VonShef Illuminated Glass Kettle £21.99
http://www.awin1.com/cread.php?awinmid=6113&awinaffid=!!!id!!!&clickref=&p=http%3A%2F%2Fwww.domu.co.uk%2Fvonshef-1-7l-illuminating-clear-glass-cordless-jug-kettle
VonShef Variable Temperature Kettle £31.99
http://www.awin1.com/cread.php?awinmid=6113&awinaffid=!!!id!!!&clickref=&p=http%3A%2F%2Fwww.domu.co.uk%2Fvonshef-1-7l-variable-temp-kettle
VonHaus DIY Organiser Box £9.99
http://www.awin1.com/cread.php?awinmid=6113&awinaffid=!!!id!!!&clickref=&p=http%3A%2F%2Fwww.domu.co.uk%2Fvonhaus-15-double-sort-box-organiser
Gold Coast Ab Roller and Knee Mat £6.99
http://www.awin1.com/cread.php?awinmid=6113&awinaffid=!!!id!!!&clickref=&p=http%3A%2F%2Fwww.domu.co.uk%2Fgold-coast-abdominal-roller-with-knee-mat
Tags: accessories, christmas gifts, discount, discount code, essentials, free delivery, gadgets, gift, gifts, gifts for her, home, savings, travel