---
Send Plant Gifts Online - Same Day Delivery Available
Say 'hello' to our new plant collection. This beautiful range can be used in the home, and for all occasions. Plus, with a choice of delivery options available, there are more ways for you to create a beautiful moment for someone you love.
*REMINDER - Save £5 off all orders site-wide when you spend over £35 with code save5. Offer ends Monday, 27th May 2019.
Stylish dark green leaves with radiant white banners floating above them, and caring and communicative as well: the Peace lily is bound to steal your heart.
Our Price £23.99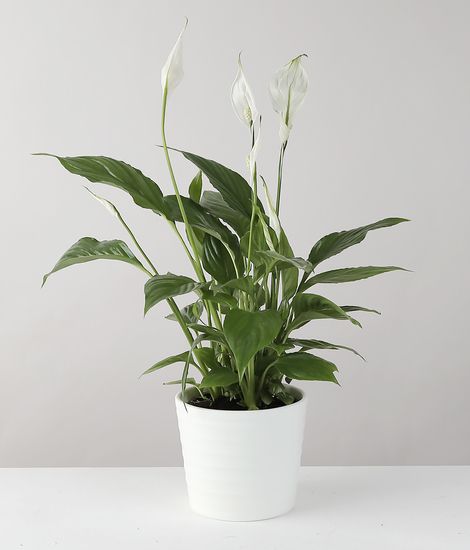 A pretty red rose plant and a box of delicious Divine milk chocolate hearts feature in this beautiful craft gift bag. The perfect gift for a loved one.
Our Price £24.98
We have selected the finest bottle of Domenico De Bertiol Prosecco to accompany this lovely pink rose plant and delicious Divine chocolate tasting set.
Our Price £39.98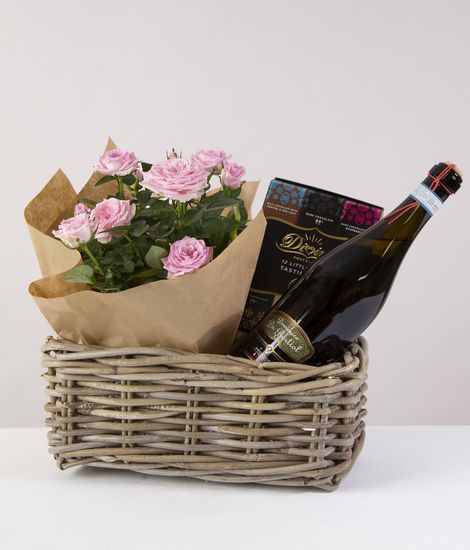 This beautiful twining climber has deliciously scented flowers and is often used in bridal bouquets. In the home, it can be trained onto a support and the jasmine-like perfume of the flowers will fill the room for several weeks.
Our Price £29.99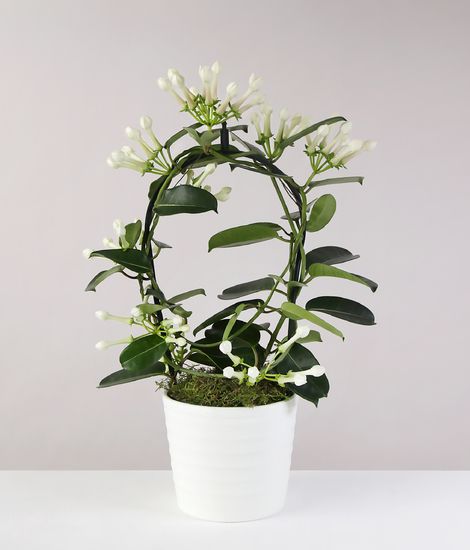 A perfect gift hamper including a white rose gift plant wrapped with a box of Divine chocolate tasting set and a bottle of crisp white wine, presented in a wicker basket.
Our Price £37.98
Imagine how pleased they'll be when they discover your gift includes wine, a beautiful plant and chocolates. We've chosen a richly flavoured red wine, a delicious Divine chocolate tasting set and a stunning flowering red rose plant.
Our Price £37.98