Screwfix Bathrooms "Outstanding Offers" Promotion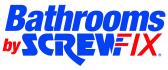 Hello Publishers,
Please see the latest www.screwfixbathrooms.com offers and promotions below.
If you are not already one of our affiliates and would like to promote us our launch incentive of 5% commission expires on the 30/09/2013 to join click here.
Banners for all of the following promotions are available from Affiliate Window.
Save up to 45% on Basin - Expires 25/09/2013
HTML Code:
http://www.awin1.com/cread.php?awinmid=5347&awinaffid=!!!id!!!&clickref=&p=http%3A%2F%2Fscrewfixbathrooms.com%2Fstore%2Fscrewfixbathroom%2Fbuy%2Foffersbasins%3Fsource%3Daw%26utm_source%3DAWin%26utm_medium%3DBanner%26utm_campaign%3DAffiliateWin
Save up to 35% on Toilets - Expires 25/09/2013
HTML Code:
http://www.awin1.com/cread.php?awinmid=5347&awinaffid=!!!id!!!&clickref=&p=http%3A%2F%2Fscrewfixbathrooms.com%2Fstore%2Fscrewfixbathroom%2Fbuy%2Fofferstoilets%3Fsource%3Daw%26utm_source%3DAWin%26utm_medium%3DBanner%26utm_campaign%3DAffiliateWin
Save up to 65% on Taps - Expires 25/09/2013
HTML Code:
http://www.awin1.com/cread.php?awinmid=5347&awinaffid=!!!id!!!&clickref=&p=http%3A%2F%2Fscrewfixbathrooms.com%2Fstore%2Fscrewfixbathroom%2Fbuy%2Fofferstaps%3Fsource%3Daw%26utm_source%3DAWin%26utm_medium%3DBanner%26utm_campaign%3DAffiliateWin
Save up to 45% on Baths - Expires 25/09/2013
HTML Code:
http://www.awin1.com/cread.php?awinmid=5347&awinaffid=!!!id!!!&clickref=&p=http%3A%2F%2Fscrewfixbathrooms.com%2Fstore%2Fscrewfixbathroom%2Fbuy%2Foffersbaths%3Fsource%3Daw%26utm_source%3DAWin%26utm_medium%3DBanner%26utm_campaign%3DAffiliateWin
Save up to 50% on Bathroom Furniture - Expires 25/09/2013
HTML Code:
http://www.awin1.com/cread.php?awinmid=5347&awinaffid=!!!id!!!&clickref=&p=http%3A%2F%2Fscrewfixbathrooms.com%2Fstore%2Fscrewfixbathroom%2Fbuy%2Foffersfurniture%3Fsource%3Daw%26utm_source%3DAWin%26utm_medium%3DBanner%26utm_campaign%3DAffiliateWin
Get up to 50% off Full Bathroom Suites - Expires 25/09/2013
HTML Code:
http://www.awin1.com/cread.php?awinmid=5347&awinaffid=!!!id!!!&clickref=&p=http%3A%2F%2Fscrewfixbathrooms.com%2Fstore%2Fscrewfixbathroom%2Fbuy%2Fofferssuites%3Fsource%3Daw%26utm_source%3DAWin%26utm_medium%3DBanner%26utm_campaign%3DAffiliateWin
Also if you would like to run some exclusive offers or vouchers with Screwfix Bathrooms please contact me on affiliates@pjhgroup.com
Thanks
Jon
Scrwefix Bathrooms