Scheduled Site Maintenance.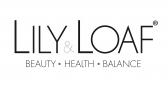 Hello everyone.
This post is to notify you of scheduled maintenance on our site on Tuesday 12th March.
As a result of this, our site will be unavailable for orders from 9.00am, for a couple of hours.
Our site is having a revamp, which will make it so much easier for consumers to use.
Thank you for your time.
If you have any questions, please email me at ruth.harrington@lilyandloaf.com