---
Say Thank You With A Hamper at Hampergifts.co.uk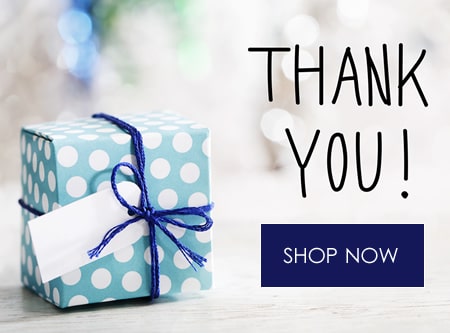 Just two little words can make a big difference and can really show your appreciation for a friend or loved one. We've designed a range of thank you hampers and gifts so that you can thank someone special in your life.
We've got chocolate hampers such as our Chocolate Heaven Hamper if you wanted to say thank you to a sweet tooth. Or what about our Wine, Cheese & Pate basket, which is ideal for the connoisseur. Or perhaps you want to blow them away with some of the largest hampers that we do? If so, check out The Grande or The Stratford - both packed full of delicious treats, wines and happiness. 
You can also get 5% Off All Orders using code AUGH5.
Chocolate Heaven? Its a phrase that gets thrown around a lot. But in this case our huge chocolate hamper cannot fail to impress!
Our Price £36.99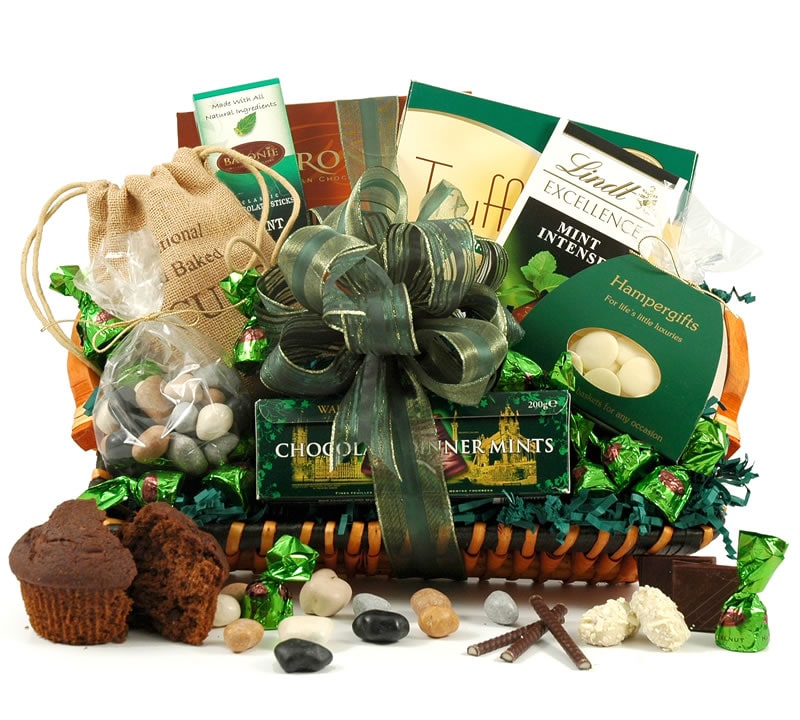 This lovely traditional Wine, Cheese & Pâté Hamper is an absolute winner for friends, family or colleagues.
Our Price £39.99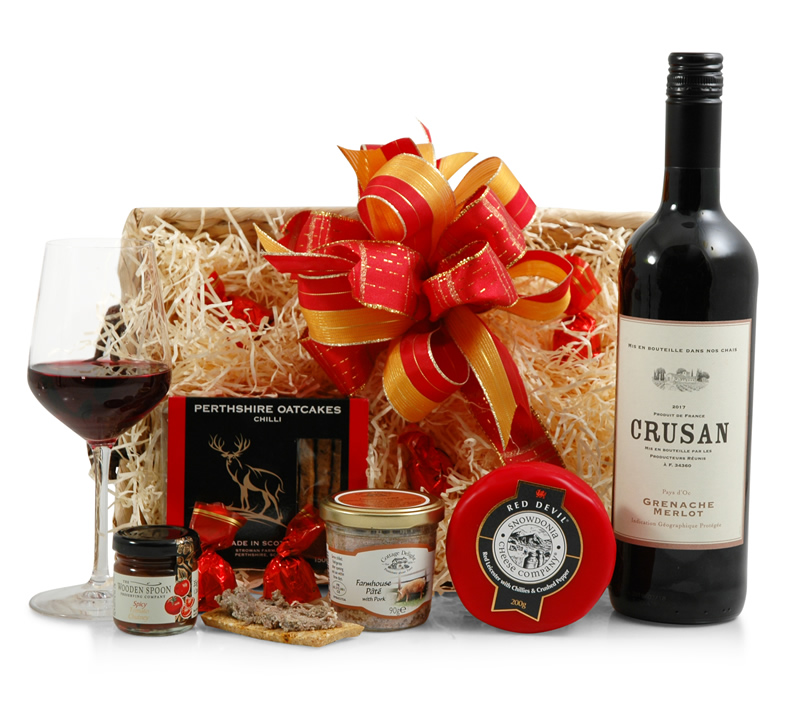 This sublime food & drink hamper is overflowing with four bottles of wine - each one an award winning treat - plus a vast selection of sweet and savoury delights.
Our Price £125.00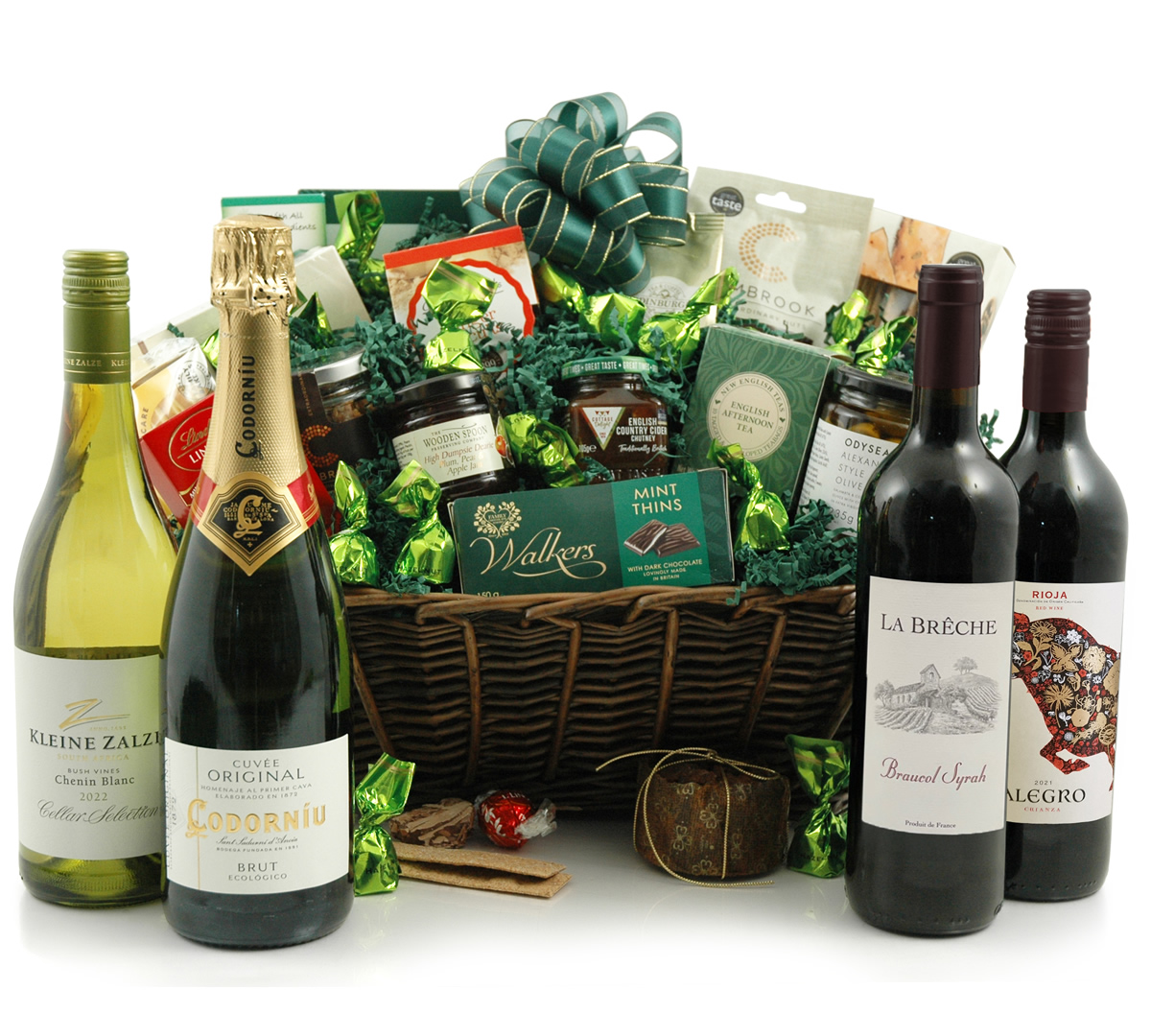 You'll barely be able to lift this superb basket, which is packed to the brim with an incredible selection of food and drink.
Our Price £175.00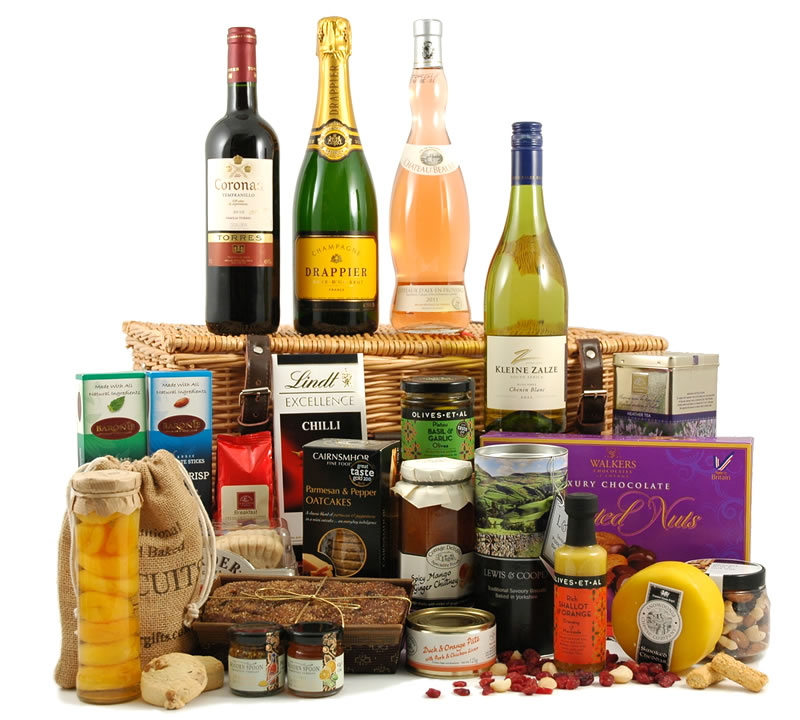 Anytime's a good time to take a break with a cuppa! Our tea and coffee hamper contains a subtly-flavoured Assam Tea and a full-bodied fresh ground breakfast coffee.
Our Price £23.99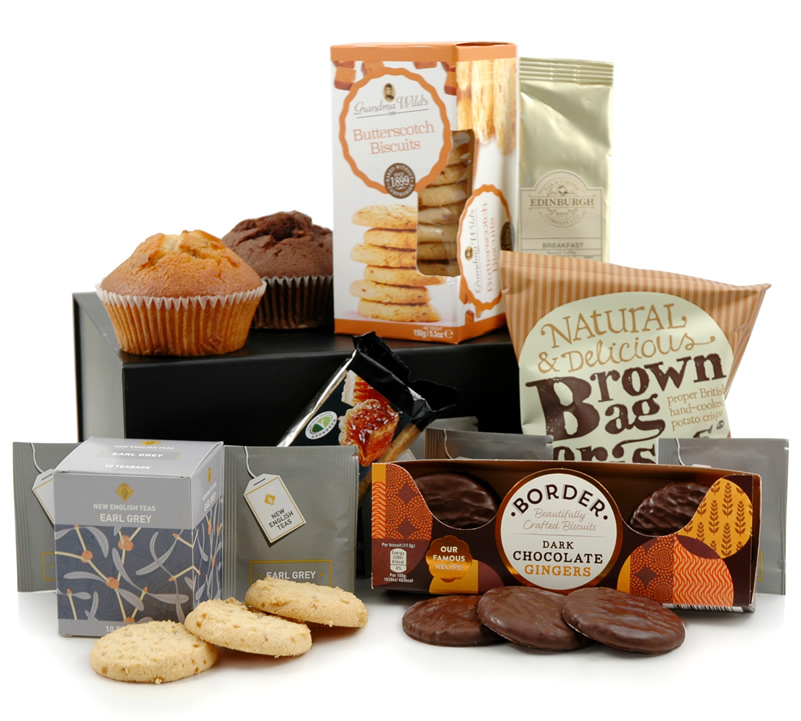 If neither the Ardennes pâté nor the mouth-watering sugar-infused Cherries tempt your palate, you're bound to be won over by the award-winning Rosé from the south of France - a delightful pink-hued wine, presented in a stunning curvaceous bottle.
Our Price £62.99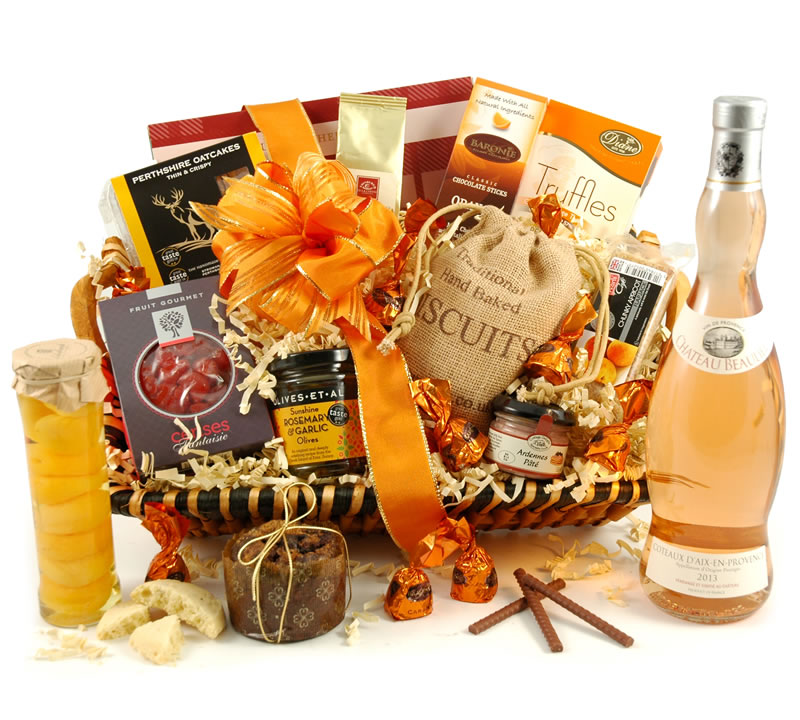 Beautifully gift-wrapped and packed with 8 gloriously scented bath goodies, the effervescent Hat Box Scented Gift Pack will make the lucky recipient never want to leave the tub.
Our Price £29.99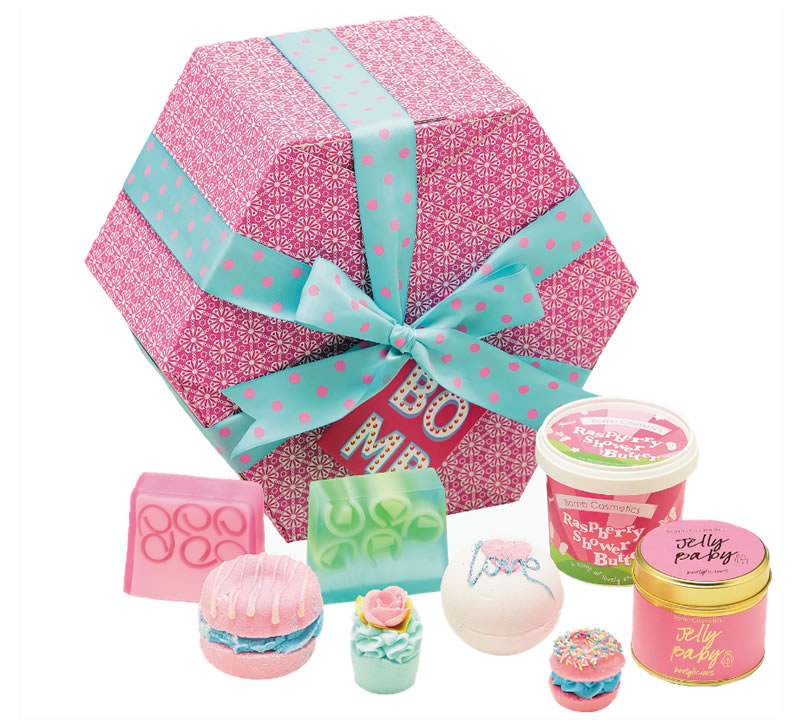 his charming gift contains six carefully chosen treats to entice any cheese & wine lover.
Our Price £34.50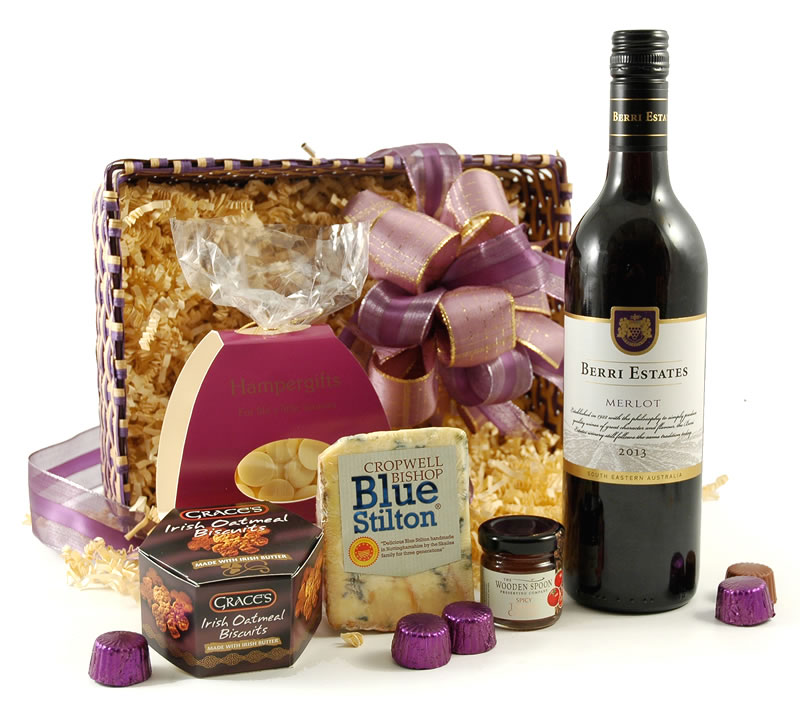 A smooth, silky French red and zippy Chilean sauvignon blanc star in this classy wine gift.
Our Price £37.50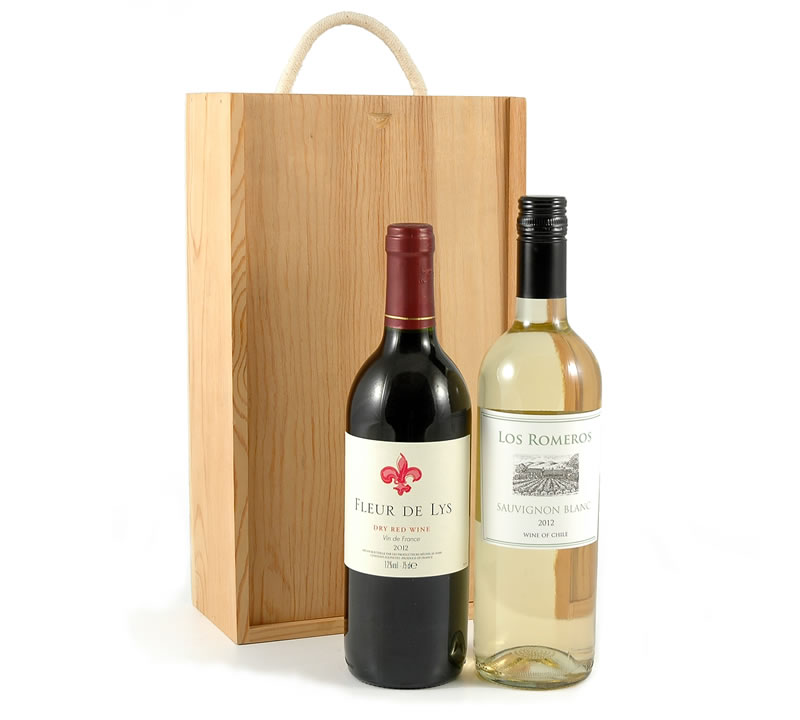 Some people have a taste for sweet things, others have a more savoury palate.
Our Price £44.99