---
Savings On FiiO X1 At Advanced MP3 Players
The original FiiO X1 is now down to £79.99 here at Advanced MP3 Players - that is a saving of £20!
Need some earphones to go along with your new X1? Add the bundle deal to your basket to save an additional £10.00 on the FiiO EX1 earphones designed specifically for use with the FiiO X1 player!
Head over to AMP3 to order your X1 now - but hurry, these products are subject to available stock.
Introducing the new FiiO X1 MP3 player. This is the most affordable model in FiiO's range of DAP's and boasts the same sound quality and build quality as their other products.
Was £99.00
Now £79.99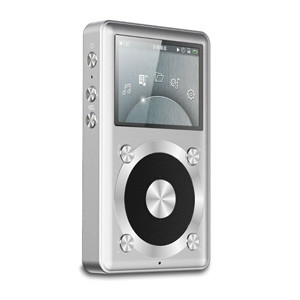 FiiO's AM1 amp module is perfect for use with your favourite IEMs. Its main advantages of low heat generation, low power consumption and long battery life are specially designed for use with earbud and some portable headphones that don't require very high output power to drive them.
Our Price £49.99
The EM3 utilizes NIB-based drivers of high magnetic flux and electroacoustic efficiency, combining advanced equipment with artistic tuning to guarantee the consistency of the performance and musicality of output.
Our Price £8.90
The new FiiO K5 compatible with the FiiO X1, X3 2nd Gen, X5 2nd Gen and the X7 players and E17K, is the latest docking station from FiiO.
Our Price £95.99
The FiiO EX1 in ear monitors (IEMs) utilise a top of the line dynamic transducer with nano class titanium diaphragm. Different from the typical dynamic transducer, it is capable of perfect transient response while retaining a natural yet energetic sound - with clear and delicate layering, thick and powerful bass response as well as amazing treble clarity.
Was £69.99
Now £49.99

The FiiO A3 Portable Headphone Amplifier boosts audio quality and volume. It's important for headphone amplifiers to ensure what they are offering is not just an increase in volume output but also an improvement in sound quality. The FiiO A3 in this sense competes with products at twice the price.
Our Price £46.00
The FiiO E10K USB DAC Headphone Amplifier is a classic reborn. Featuring improved performance over the FiiO E10 model thanks to the DAC chip changing from the WM8740 to the PCM5102 chip.
Was £69.00
Now £61.90