Save Up To 90% In The SportsShoes.com Sale
SportsShoes.com is running a sale, which can see you save anything from 25% to 90% on a selection of top quality items. If the Olympics have got you itching to join in, then this is the perfect sale for you. With a wide range of running shoes and clothes, you will feel like you are participating with our athletes this summer.
Save Up To 90% Sale
To see what other products are available in this sale, click here.
Adidas Refresh ClimaLite Training Short Sleeve T-Shirt


There's nothing worse that getting part way through you your exercise and realizing that your shirt is rubbing you the wrong way. That's why this t-shirt features FORMOTION™ design that fits the body like a second skin, as well as strategic CLIMACOOL® ventilation to keep you cool and dry, mile after mile.
RRP £21.99
Our Price £11.99
Saucony ProGrid Ride 4 Running Shoes


The Saucony ProGrid Ride 4 is an updated version of the Ride. Providing a superbly cushioned and responsive ride for neutral runners, this shoe ticks all the boxes a regular runner would need. This shoes is crammed with Saucony's latest technology and boasts great value for money.
RRP £89.99
Our Price £44.99
Adidas TechFit Preparation Compression Short Sleeve T-Shirt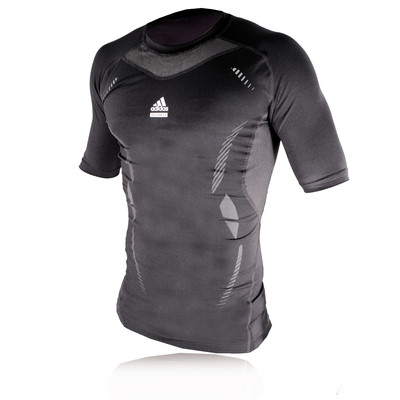 Designed for the best fit during tough training, the adidas TECHFIT™ Preparation outfit provides high compression to maximise power and endurance. This outfit features CLIMACOOL® ventilation to keep you dry during warm weather training and flat-lock seams to reduce chafing keeping you comfortable.
RRP £22.99
Our Price £14.99
Reebok Premier Reetrek GTX Trail Running Shoes


The Reebok Premier ReeTrek GTX Running Shoe is a superb shoe fit to take on troublesome trails. It's GORE-TEX upper ensures your feet stay comfortable and cool whatever the weather and strikes a great balance between comfort and performance, with it's premium cushioning technology and traction enhancing features.
RRP £109.99
Our Price £39.99
Nike Unisex Air Zoom Rival 6 Middle Distance Running Spikes


Innovative versatility. Built to compete in middle distances as well as jumping events, the Nike Zoom Rival 6 MD is of a super-lightweight design with modern performance benefits. Breathable and featuring low-profile cushioning, the Nike Zoom Rival 6 MD is a no-distraction essential.
RRP £49.99
Our Price £34.99
Under Armour Core Compression Shorts


UA Coreshorts are like UA Compression, but tighter and tougher. They feature Under Armour's unique X-shaped elastic support system, which delivers unparalleled performance across your entire core—hips, hamstrings, pelvis, quads, and groin. The X band works kinda like a slingshot to prevent these muscles from moving out of sync with each other.
RRP £34.99
Our Price £19.99
New Balance Split Racing Running Shorts


Designed with great comfort and good range of motion for race day, comes with lightning dry technology to wick moistures away quickly and effectively, keeping you fresher, for longer. And a UV protection layer, rating at 40 + to help protect the skin from harmful UV rays. Also featuring an inside pocket for storing small valuables item.
RRP £19.99
Our Price £9.99
New Balance Tempo Singlet Vest


The New Balance Tempo Sleeveless Running Vest is everything you need from a lightweight sleeveless top. Featuring Lightning Dry fabric technology keeping you dry against the skin, this singlet top is ideal for the upcoming summer where ventilation is key.
RRP £14.99
Our Price £7.99
ASICS Hyper Sprint 4 Running Spikes


Versatile enough to be worn by sprinters and horizontal jumpers, with streamlined style and colorful flair. Featuring many technologies such as the lightweight nylon spike plate, solid rubber outsole, synthetic leather and mesh upper, and EVA heel pad. This are built for pure performance.
RRP £54.99
Our Price £29.99
Saucony Lady ProGrid Ride 3 Running Shoes


This ProGrid Ride 3 is a neutral running shoe designed for the keen female runner who is competing at a decent level. It provides a flexible cushioned ride with light stability and great comfort from heel to toe.
RRP £79.99
Our Price £39.99