---
This night cream contains three forms of Retinol which is derived from Vitamin A. Combined in this slow-release formula, it sets to work over night to restore the skins natural beauty.
Was £18.99
Now £14.24
Save £4.75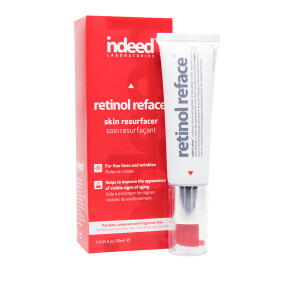 This concentrated serum contains a combination of active ingredients to give dry or parched skin an extra hydration boost when needed.
Was £16.99
Now £12.74
Save £4.25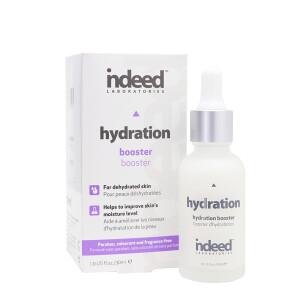 This light weight skin cream uses light diffusing ingredients to make your skin look flawless in an instant. It thoroughly smoothes out fine lines and large pores and has a mattifying effect to combat shine as well.
Was £18.99
Now £14.24
Save £4.75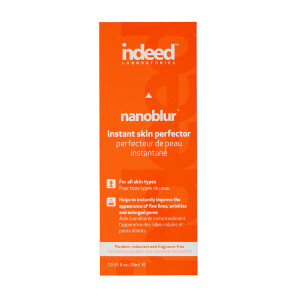 Vichy Homme Deodorant Extreme Anti Perspirant Roll On is for men with sensitive skin who want long-lasting deodorant and anti-perspirant efficacy. The formula, soothes your skin from discomfort for up to 72 hours, leaving no white marks on the skin. This product gives you softness and freshness for up to 48 hours. With it's roll-on application, it is quick and easy to apply.
Was £8.50
Now £6.38
Save £2.12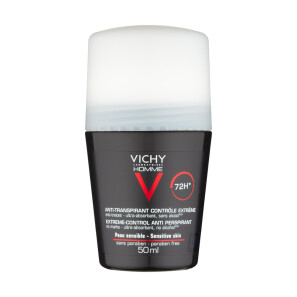 Vichy Deodorant Intensive Roll On 48 Hour Vichy is the number one pharmacy skincare brand in European continental pharmacies. Vichy's unique formulations combine mineral rich thermal spa water and renowned dermatological ingredients selected for each individual skin need. Vichy believes in providing personalised skin diagnosis tools for every skin type, developed with health professionals.
Was £8.50
Now £6.28
Save £2.12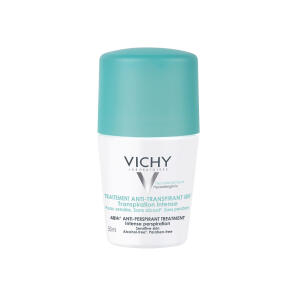 For women with the visible signs of very dehydrated, sensitive skin who want long-lasting soothing hydration.
Was £16.49
Now £12.37
Save £4.12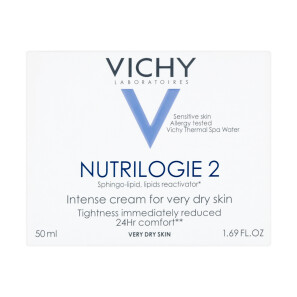 Daily cleansing care for sensitive skin of adults, children and babies. Soap free, it has an extremely mild washing formula and a pH level which is perfectly adapted to that of the skin, allowing for gentle cleansing. Its creamy lather makes it very pleasant to use and leaves skin soft and fresh.
Was £4.50
Now £3.38
Save £1.12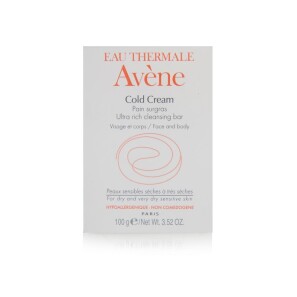 Moisturising and protective cream for normal to dry sensitive skin. Tones local microcirculation; helps to reduce facial redness and the sensation of heat on the skin; soothes irritation; protects your skin from UV rays (SPF 20) and maintains an optimum hydration level. It also contains green pigments to help to diffuse the skin's colour. Paraben free.
Was £14.50
Now £10.88
Save £3.62