Save Up To 12% off at Sock Shop with NEW CODES!
Sock Shop Affiliate Newsletter
---
Save Up To 12% off at Sock Shop with NEW CODES!
Find your perfect pair with Sock Shop and save up to 12% whilst you're shopping! Browse our collections of stylish men's and women's socks, underwear and loungewear. Fancy a sustainable change? Browse our bamboo range, or treat the kids to a new pair of school socks! Use our NEW codes to save, which expire on the 2nd of October 2022.
Use code AFF10 to save 10% off orders.
Use code SS12 to save 12% off orders over £30.
Exclusive to SOCKSHOP from Pringle's luxury brand Black Label! These men's Bamboo Half Cushion Sports Socks represent the best in fibres and design for an active lifestyle. The socks have crew length ribbed legs and a sweat-and-impact absorbing terry loop pile cushioned underfoot, stretching over the toes and with an extended heel protecting the delicate Achilles area.
Our Price £9.99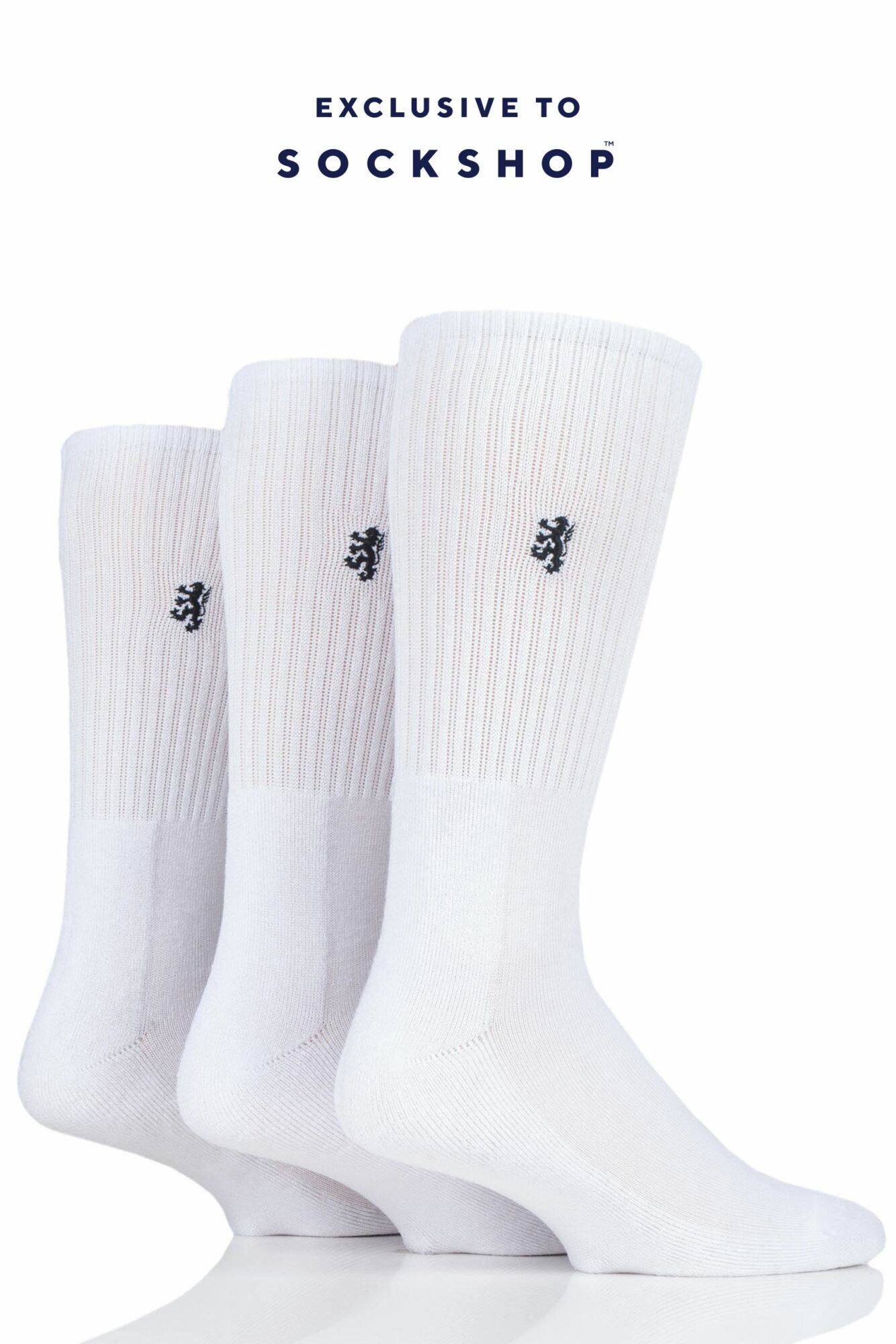 In a three-pair pack, these men's Ralph Lauren Plain Cotton Sports Quarter Socks bring comfort to your shoes, sports shoes, boots and trainers with soft, densely terry loop cushioned feet and fully ribbed, quarter-length legs (6.5cm deep top to ankle) for a snug fit at the ankles.
Our Price £17.99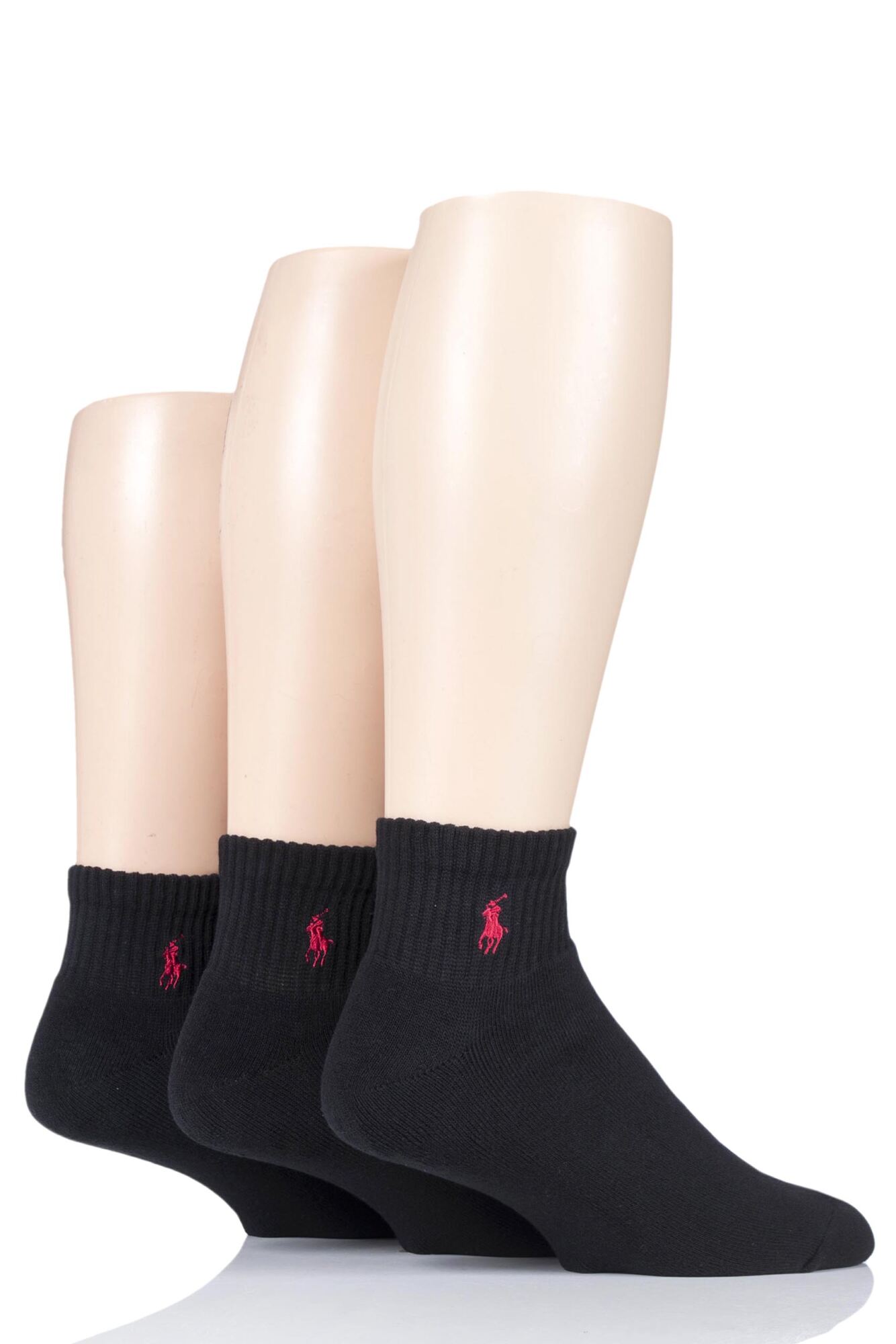 Jeep Cushioned Trainer Socks are sporty-looking men's trainer socks in a triple pack, suitable for both indoor and outdoor exercise sessions, constructed from a cotton rich heavy terry loop pile padding designed to absorb the constant shock to your feet and legs from sustained impact during running and other activities.
Our Price £9.99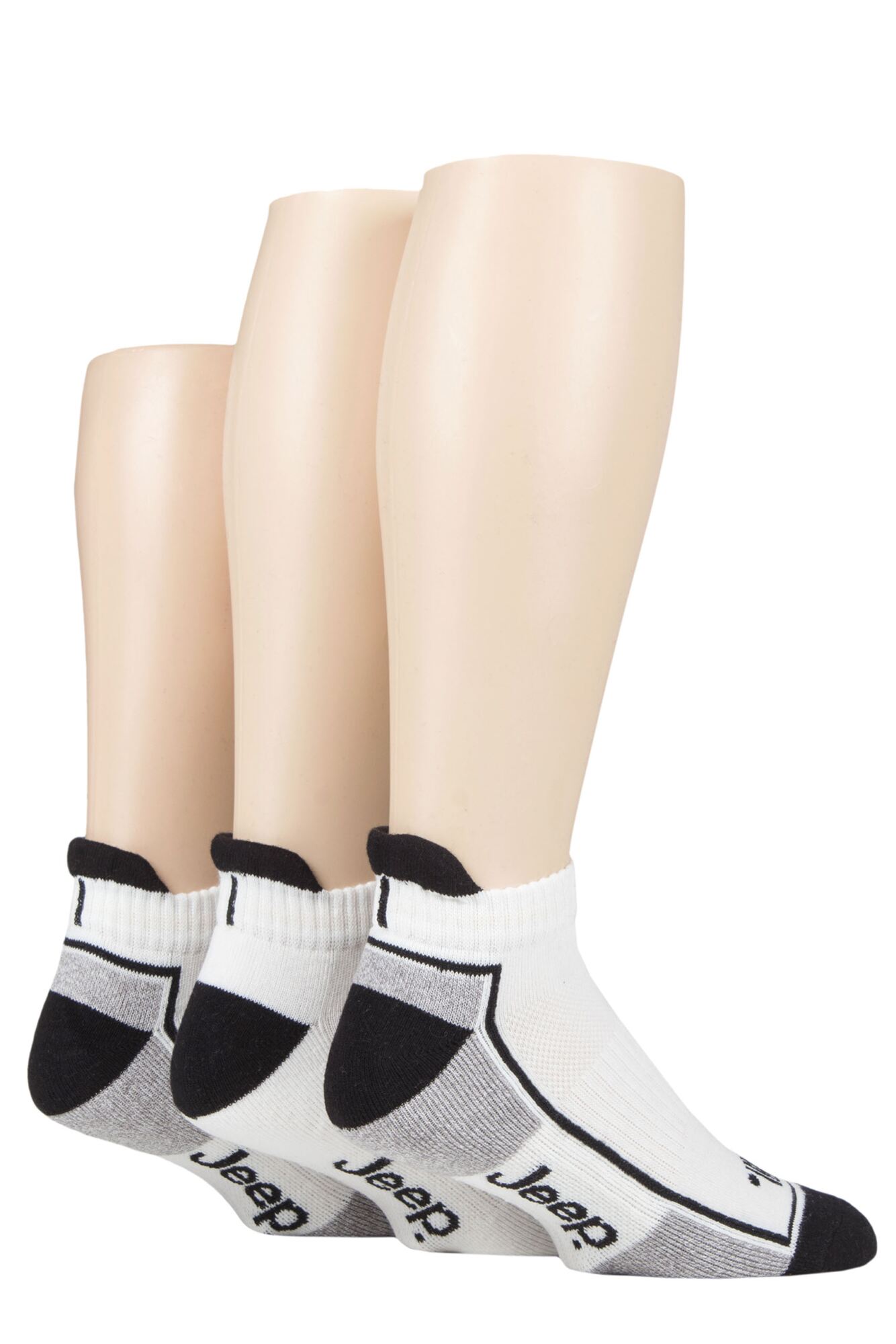 Team up your trainers with our ladies' SOCKSHOP Half Cushioned Bamboo No Show Socks and feel the difference when you're wearing soft, gentle and skin kind bamboo fibre! You get three times the comfort with this triple pack of low ankle socks, designed to keep you cool, fresh and with happy feet all day long.
Our Price £9.99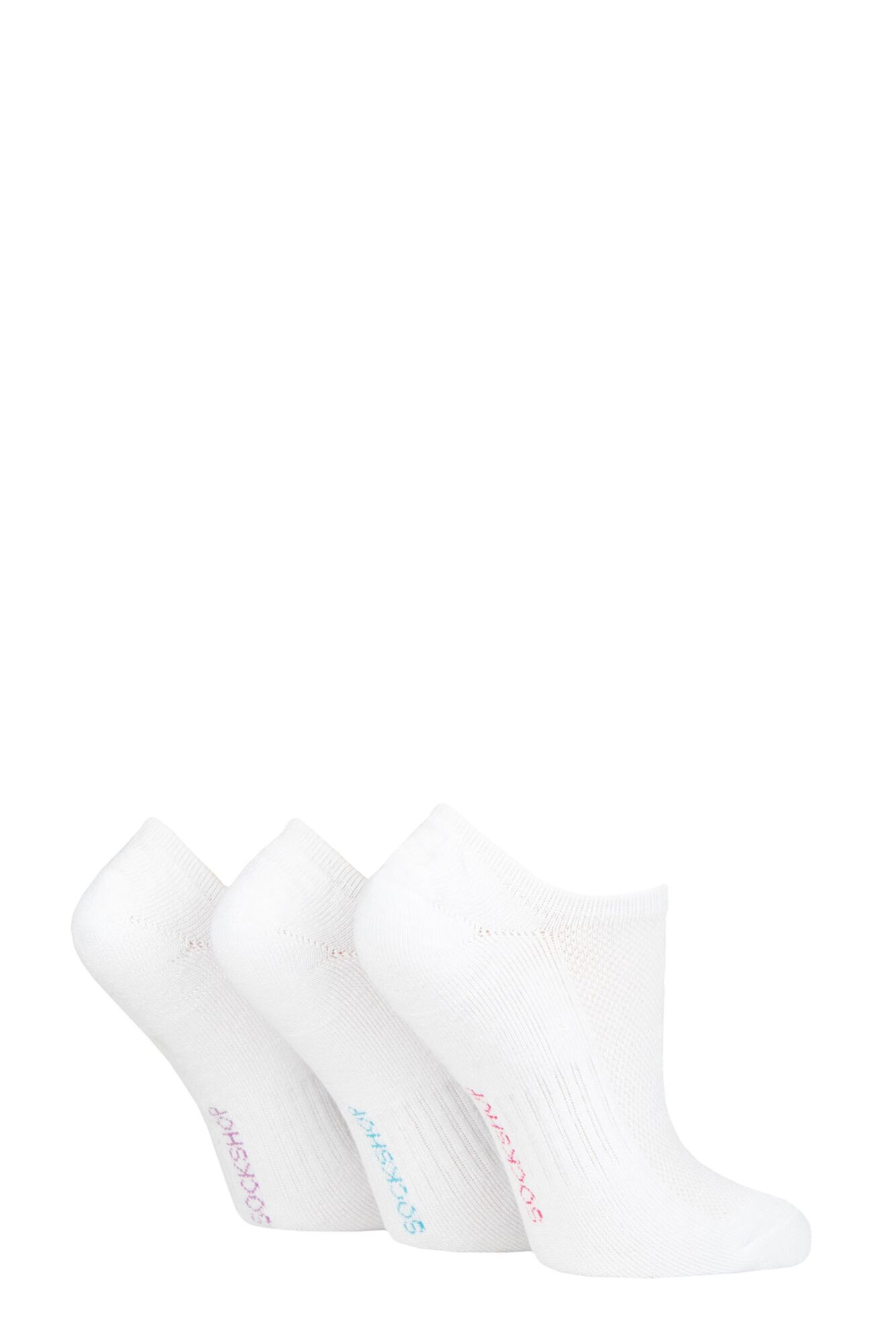 Presented in a cute, almost-unbelievably small box, these lightweight, fine, soft and smooth Thought Bamboo and Organic Cotton No Show Socks are low top shoe liners that keep you looking sleek, stylish and 'sockless'. Made with flat, hand linked toes for smooth seams, they are comfortable in even the closest-fitting shoes.
Our Price £4.99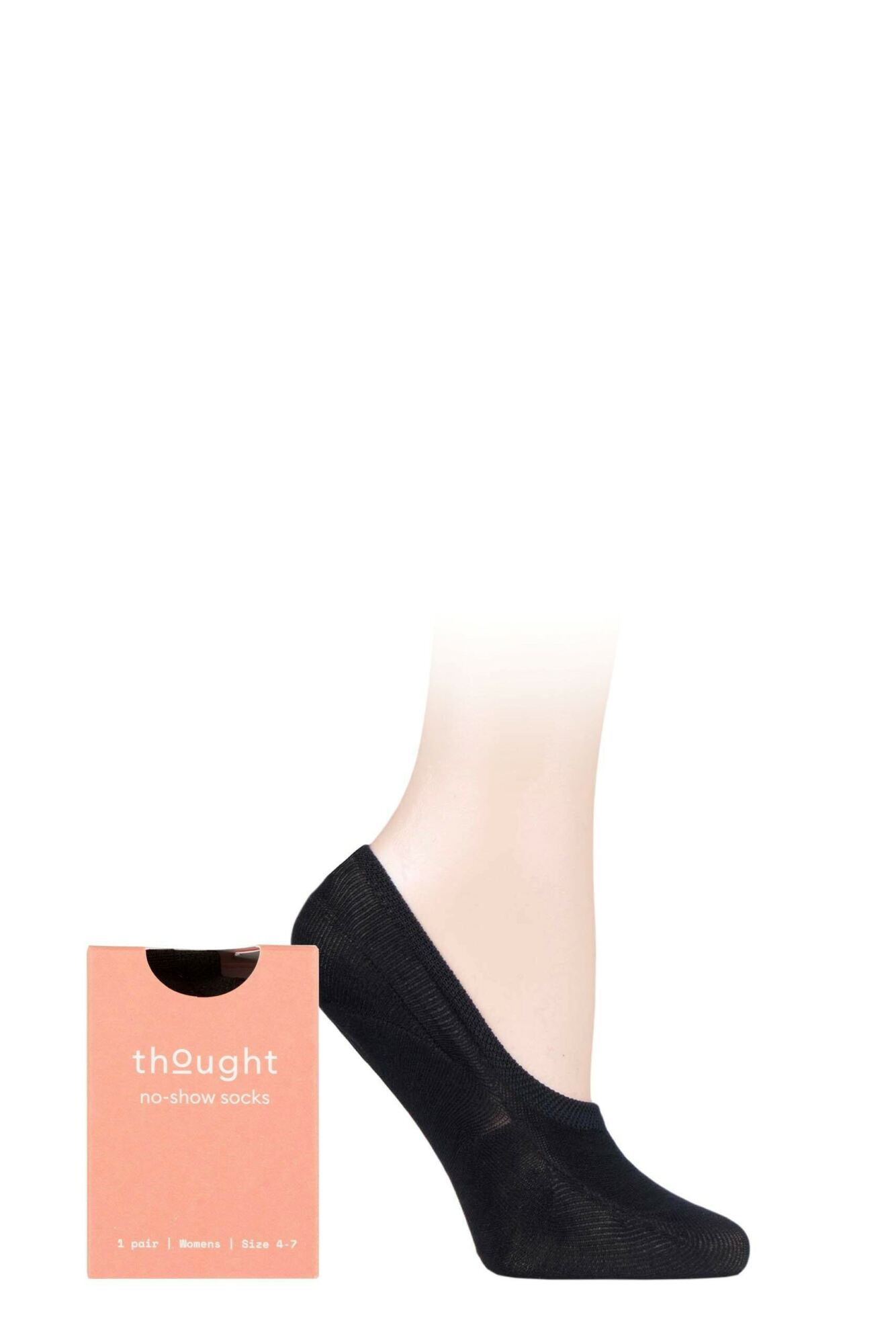 We all need a little extra comfort, and especially during a long day spent on your feet. Made with comfort in mind, these SOCKSHOP Wild Feet Cushioned Bamboo PED Socks are low cut at the ankles, and feature soft terry loop padding in the footbed. The added cushioning makes these ladies' shoe liners just the thing to help reduce pressure and impact shock for the feet. These socks come as a triple pack of attractive mixed colour and pattern styles.
Our Price £5.99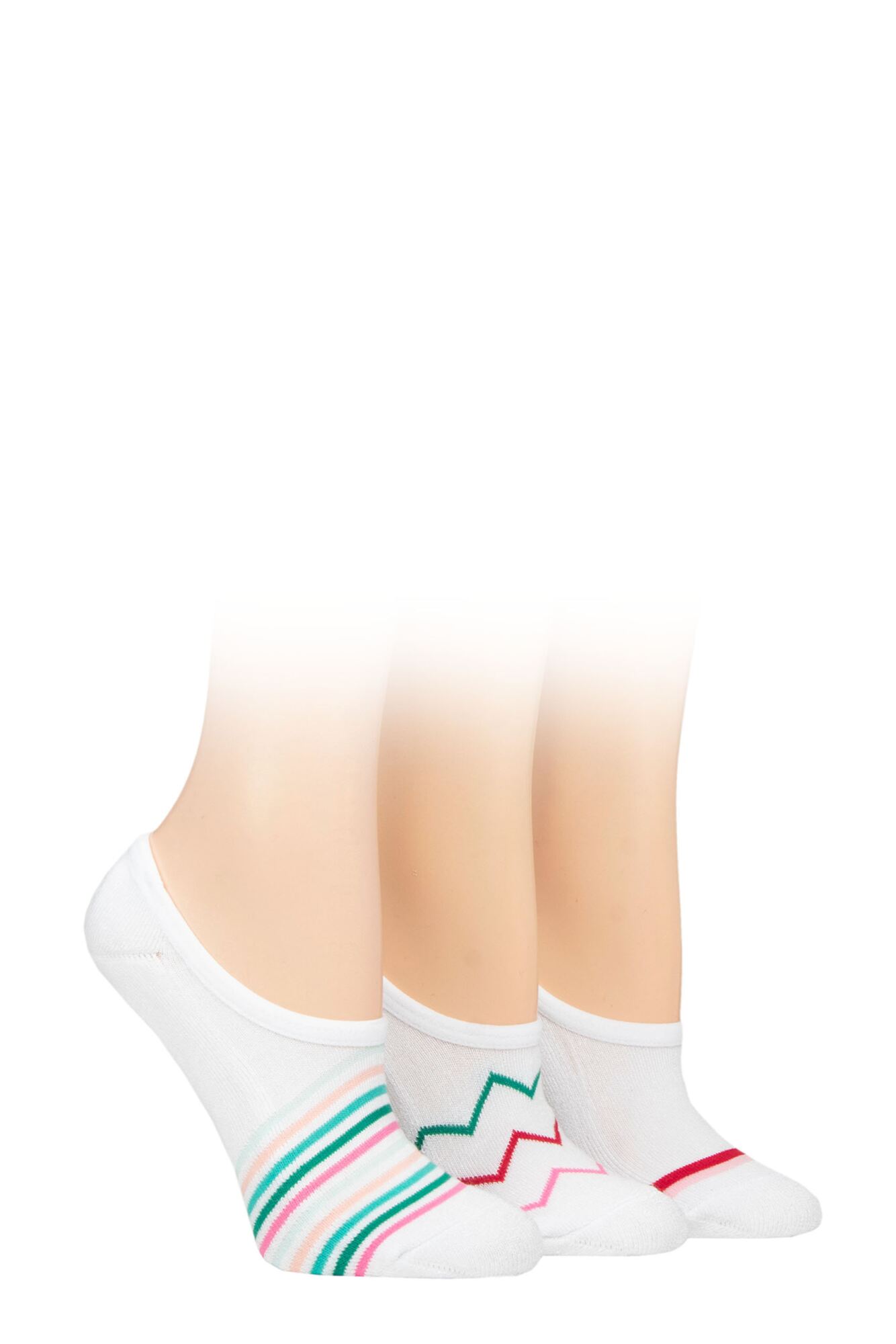 Easy-going, but quietly working hard to keep you comfortable, these super soft men's Lazy Panda Bamboo Loungewear Selection Shorts are great for everyday lounging, sleeping, relaxing or even exercising at home in. Our classic lounge shorts are made from soft, 95% bamboo-rich stretch jersey and finished with an easy-on, easy-off elasticated waistband for complete comfort, so you can just pull them on and go about your day or night.
Our Price £10.99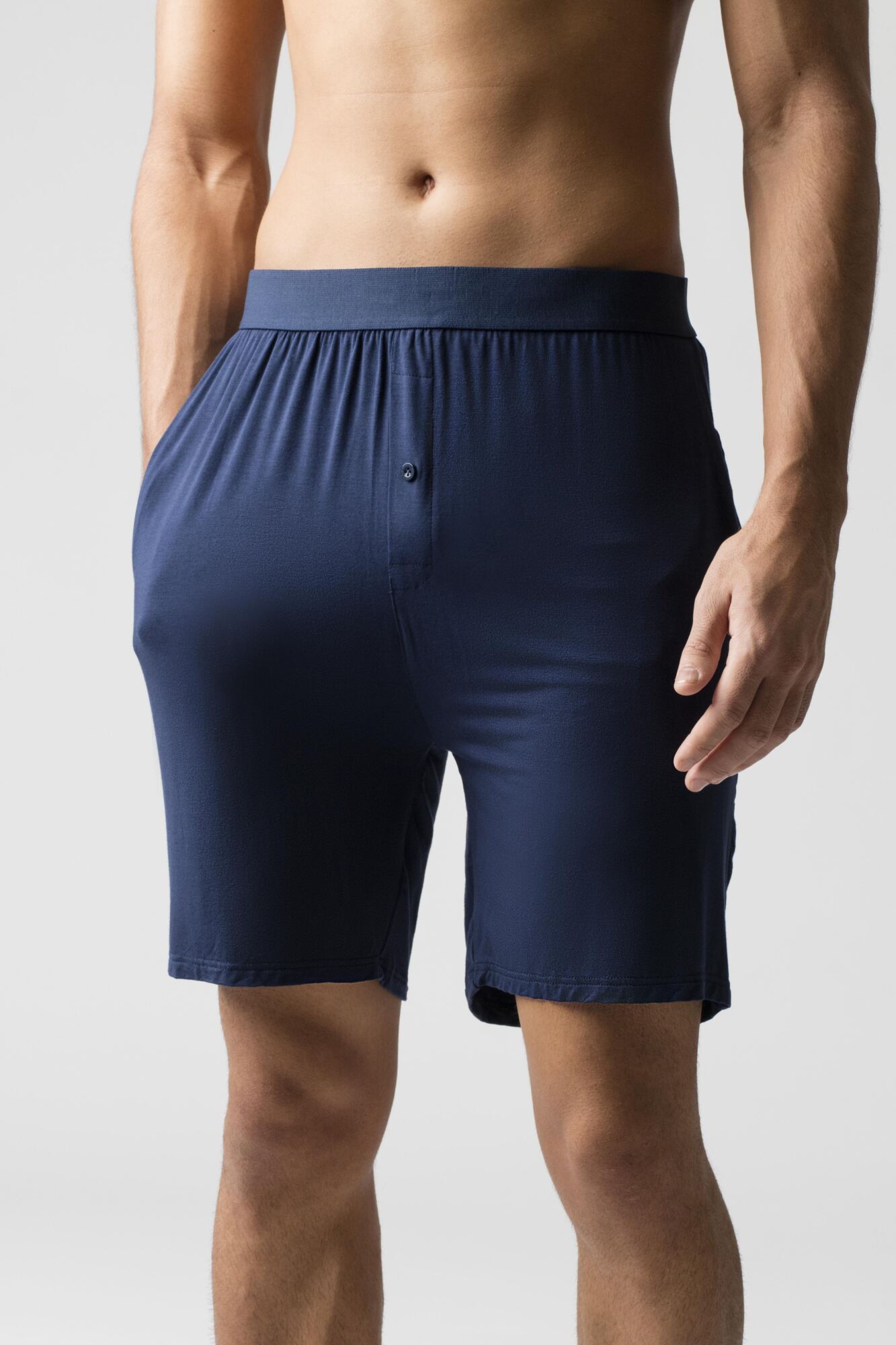 Zero effort, maximum casual style for men whether you're just staying in or going out. Start with this good-looking Lazy Panda Bamboo Loungewear Selection T-Shirt and then get that perfectly put-together lounge look instantly with lounge pants – and more – from our men's Lazy Panda Bamboo Loungewear Selection.
Our Price £10.99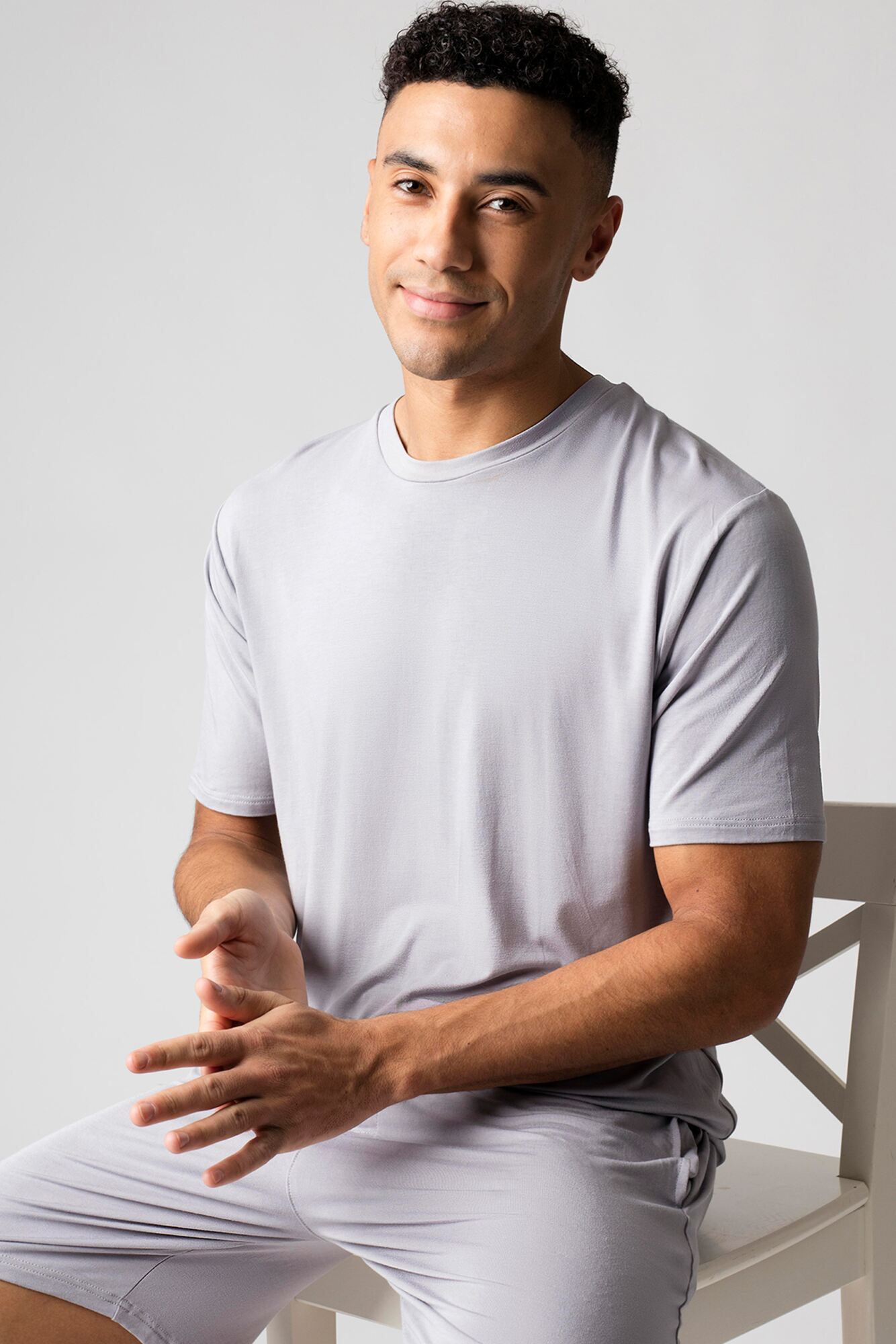 Spruce up your loungewear game with silky bamboo perfection in our ladies' Lazy Panda Bamboo Loungewear Selection Long Sleeved Top. This heavenly-soft ladies' long sleeve shirt is light and smooth, in a selection of single colour shades to coordinate perfectly with the rest of our gorgeous casual collection of lovely Lazy Panda lounge clothing.
Our Price £10.99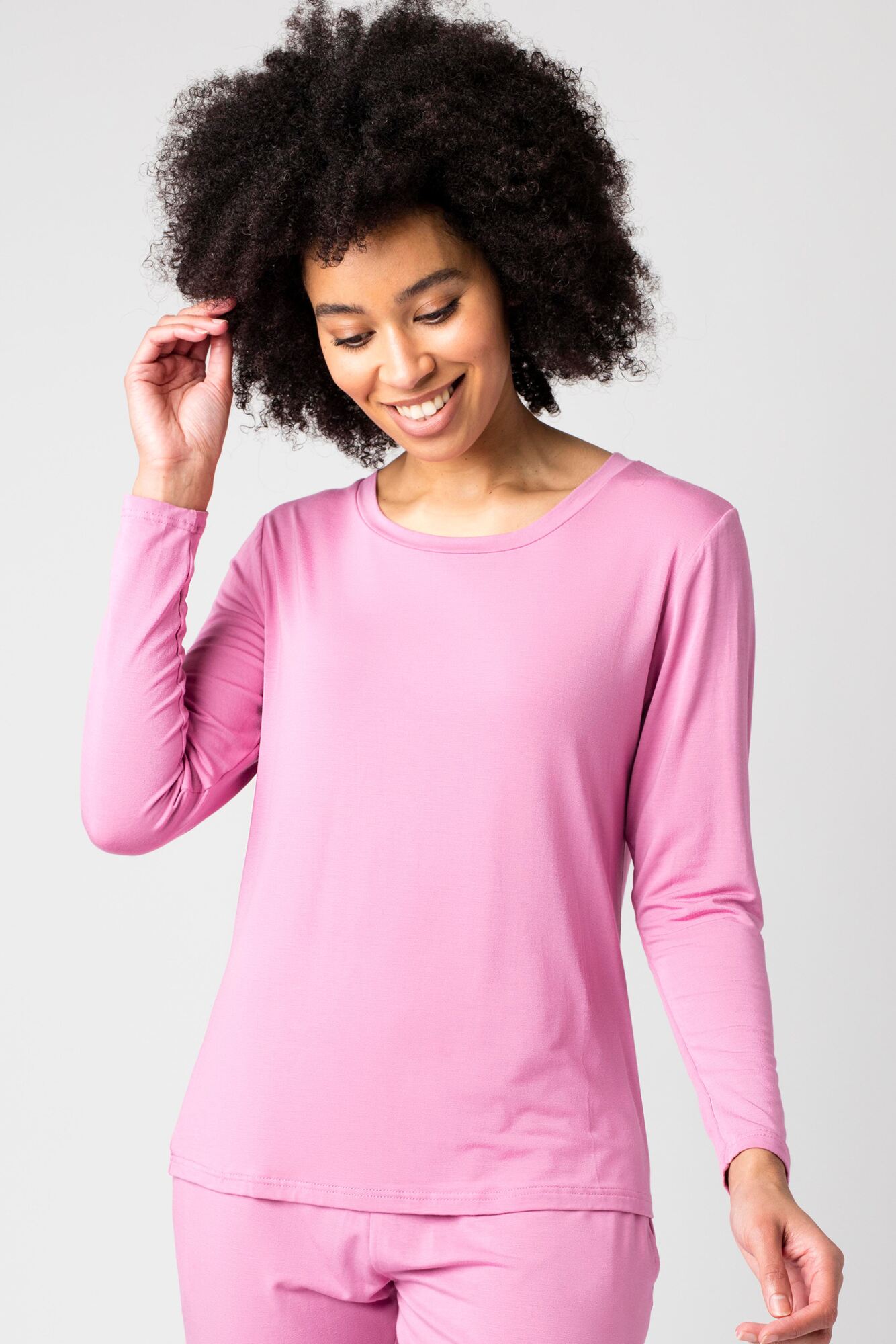 Designed for stylish casual everyday home wear, Our Lazy Panda Bamboo Loungewear Selection Classic Shorts make a great base to build up a complete outfit of our soft, light coordinating lounge clothing. In plain and striped patterns, topped by an elasticated waistband for complete comfort, and with couple of convenient pockets in the side seams, these ladies' shorts are quality 95% bamboo rich jersey.
Our Price £9.99