---
Save Up to £10* on Flowers and Gifts This Week at Arena Flowers
Save Up to £10* on Flowers and Gifts This Week and:
Receive £5 off when you spend over £35 just use promocode save5 in the checkout.
Receive £10 off when you spend over £50 just use promocode save10 in the checkout.
But hurry, these offers are available until this Sunday the 01st July 2018.
This arrangement features lilac Ocean Mikado spray roses, Maritim roses with delicate pink-tipped petals and beautiful Vanda orchid heads; all combined with wild elements including purple Veronica, clematis, greenbell and rosemary.
Our Price £57.98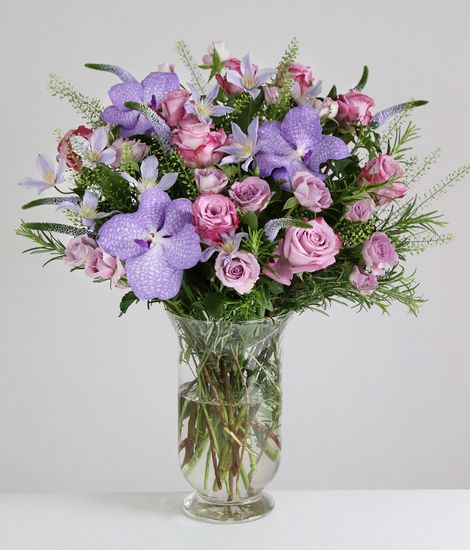 This bouquet really is the epitome of a British summer garden party with every flower that we associate with Britain in full bloom included in this beautiful bouquet.
Our Price £54.98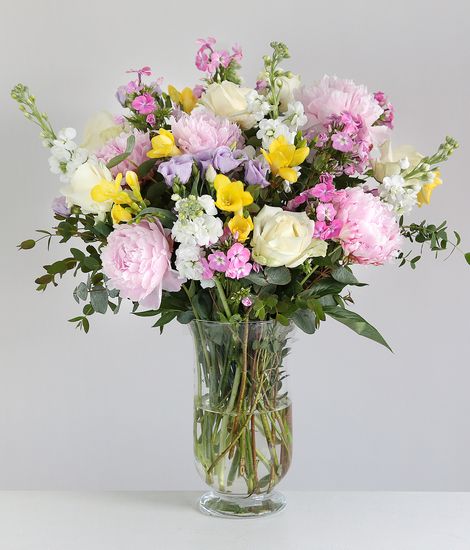 This bouquet smells as lovely as it looks! The aroma of dried lavender will fill the recipient's home with its calming notes, as the colour of the roses and lisianthus brightens it.
Our Price £44.99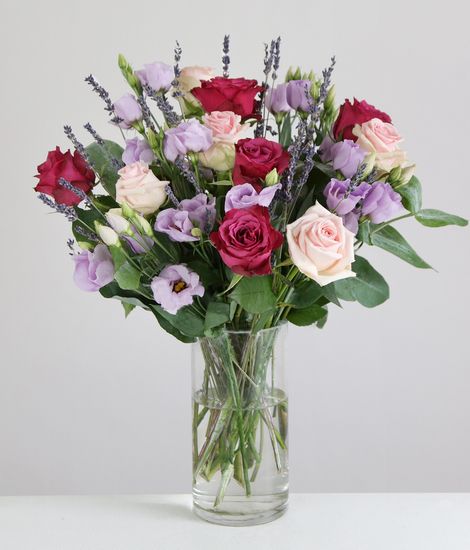 This energetic bouquet of bright summery blossoms is the ultimate ray of sunshine! Cheery fairtrade sunflowers burst from a background of vivid greenery, their rich golden glow expertly enhanced by fairtrade spray roses, solidago & cinerea.
Our Price £34.99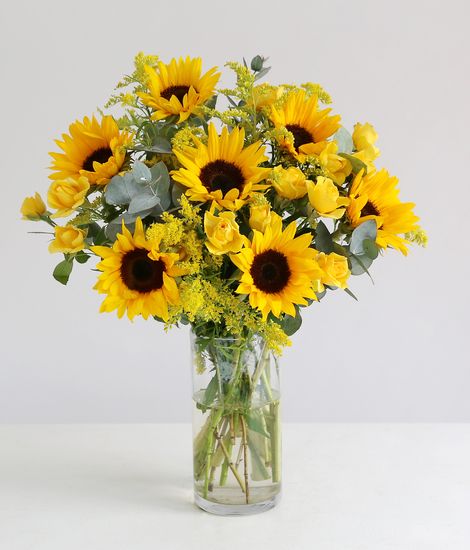 This gorgeous bouquet is bursting with elegant British alstroemerias, also known as Peruvian lilies, and is full of fresh and exciting colours. The 32 dazzling alstroemeria stems, with multiple delicate blooms on each stem, are hand-tied to make a gift that will add vibrant colour to any room.
Our Price £29.99
Beautiful Day is a luxurious bouquet with an abundance our best stems. Bursting with colour, it features a mix of premium roses and seasonal fillers which smell as wonderful as they look.
Our Price £69.98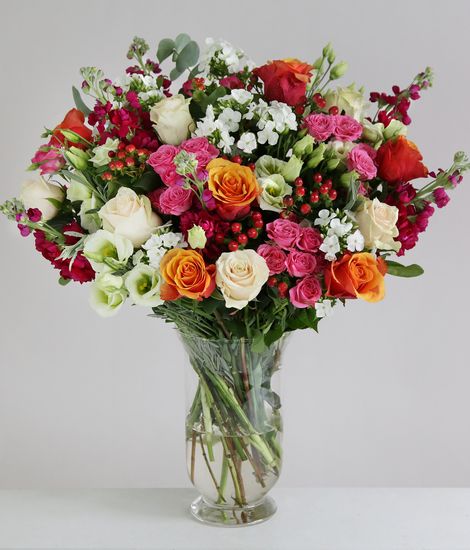 This beautiful summer bouquet of cool blues is packed with gorgeous stems including delphinium, lilac stocks and purple lisianthus. The soft white blooms of the premium white roses create a stunning contrast and add the perfect finishing touch to this luxury arrangement.
Our Price £59.98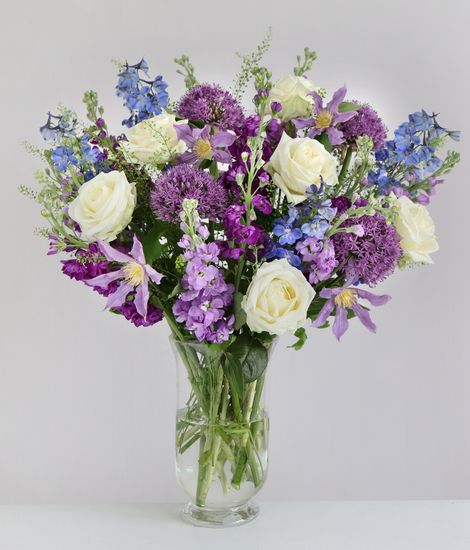 Bursting with colour and fragrance, our 'Summer Romance' bouquet is an indulgent combination of our favourite selection of seasonal stems. Icy pink peonies contrast beautifully with 'Cherry Brandy' roses and cerise stocks - full of the heady scent of summer! Mixed with a mass of Sweet Williams, alchemilla mollis and ruscus, this arrangement reminds us of a warm summer's day.
Our Price £59.99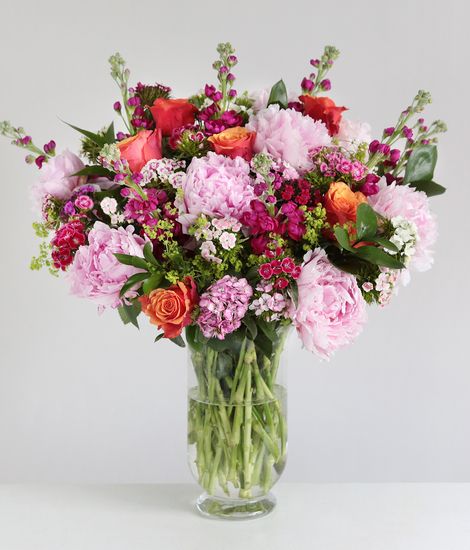 This bouquet is bursting with all the energy and warmth of a summer evening with friends. Packed with berry coloured Sweet William, vibrant yellow Sunflowers, lime Lisianthus and greenbell foliage, this arrangement will send an abundance of good vibes to the lucky recipient.
Our Price £41.99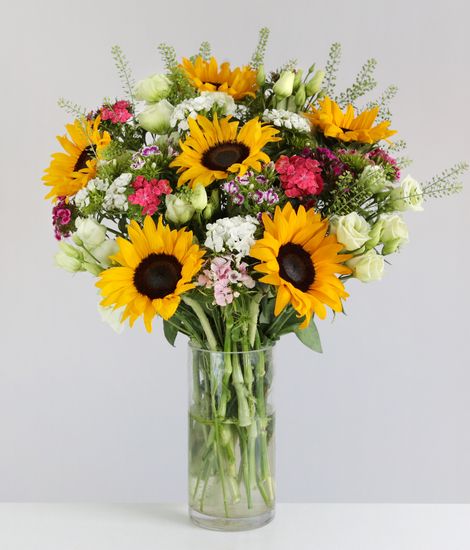 Reminiscent of summer fields, our June bouquet of the month is a mixture of British sunflowers and beautifully scented stocks. A combination of some classic summer stems that will only enhance that glorious summer feeling!
Our Price £31.99