---
Save Up 20% Off | Enter Codes save5 or save10
Discount codes, sales and deals can help you find the perfect gifts for less. Flowers and plants are a mainstay when it comes to showing appreciation. Save Up to 20% OFF this week with codes:
Code - save5 for £5 OFF orders over £35.
Code - save10 for £10 OFF orders over £50.
*Offer ends midnight this Sunday the 14th April 2019.
This classic mix of roses and lilies sits prettily amongst the mass of tanacetum daisies and zesty greenbell.
Our Price £49.98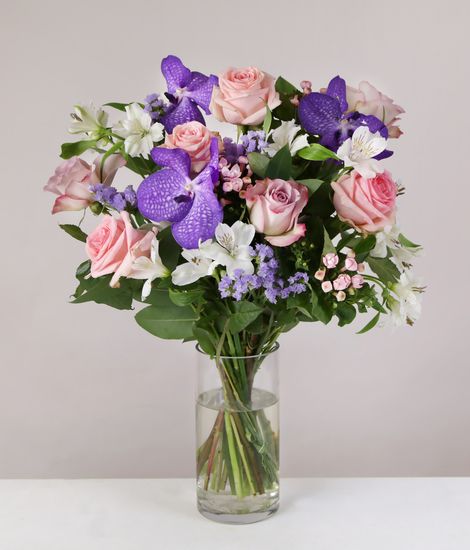 This arrangement features lilac Ocean Mikado spray roses, Maritim roses with delicate pink-tipped petals and beautiful Vanda orchid heads; all combined with wild elements including purple Veronica, clematis, greenbell and rosemary.
Our Price £57.98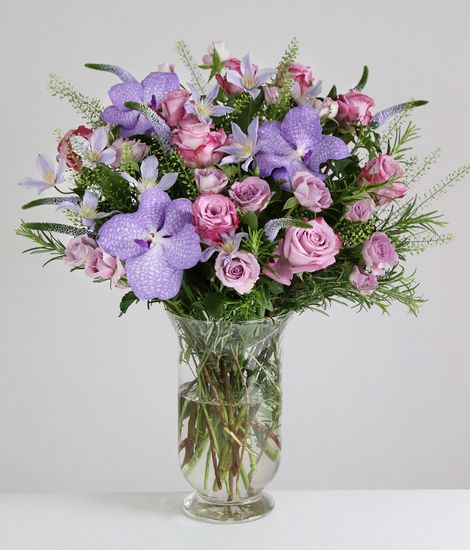 The soft lilac and white of these delicate tulips contrasts beautifully with purple-blue hyacinth, all finished with elegant eucalyptus and rosemary and presented in a charming powder blue enamelled Dexam coffeepot.
Our Price £41.98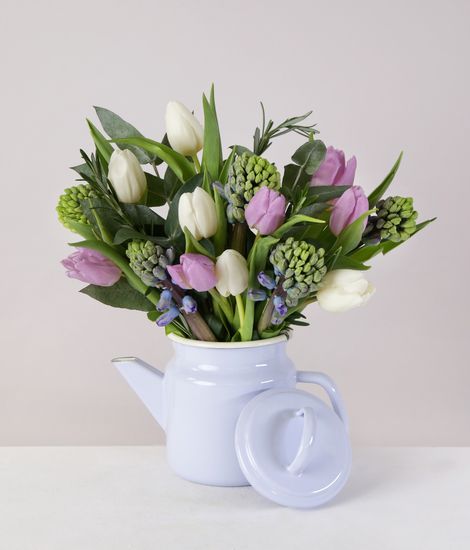 The long-stemmed pure white Dutch roses are contrasted with the deep blue, velvety petals of the lisianthus and the wonderful blue showy blooms of the agapanthus add interest to the bouquet.
Our Price £39.98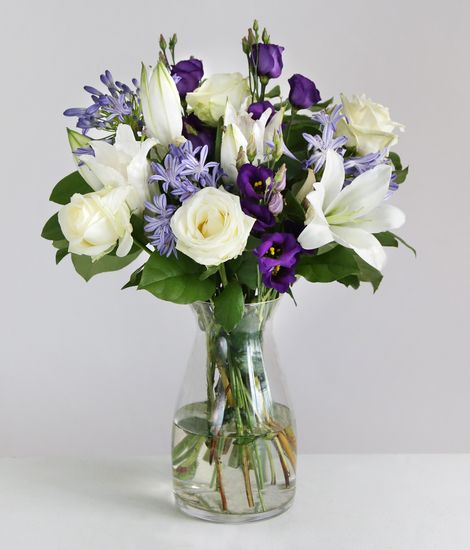 Not many can resist the beautiful Agapanthus with their trumpet shaped flowers and soothing blue colour. This is truly a noble bouquet that anyone would be happy to receive.
Our Price £64.99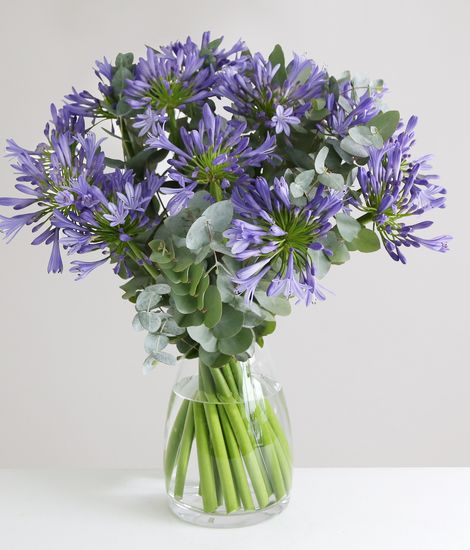 Beautiful pink roses and pure white freesias make a sensual, fragrant combination - perfect for demonstrating your love, appreciation and affection. Completed with lovely grey-green eucalyptus foliage and gentle fronds of tree-fern, this classic hand-tied bouquet is suitable for every occasion.
Our Price £39.98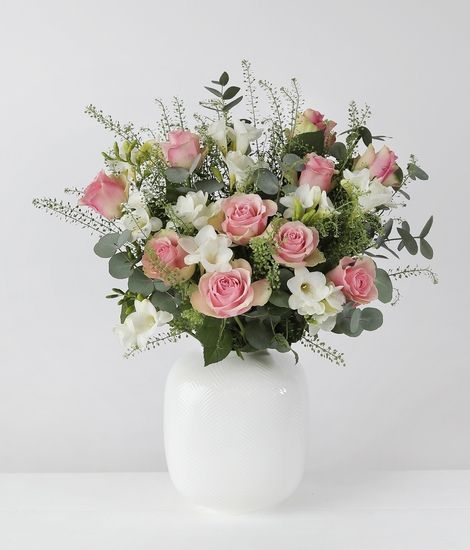 This is a truly stunning bouquet full of beautiful flowers and pretty pastel tones. The pink and white roses blend beautifully with the dusky mauve of the elegant alstroemeria giving wonderful visual impact, whilst the gorgeous aroma of fresh lavender and rosemary is an additional pleasure.
Our Price £37.99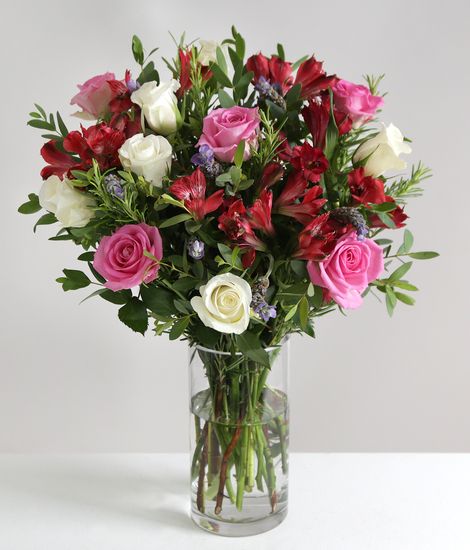 This classic mix of tulips, roses & hyacinths, in vibrant hues of pink, orange & yellow, is presented in this classic pale blue enamelled coffeepot.
Our Price £41.98