---
Save More On Our New Summer Range at Arena Flowers
We think it's summer. We're pretty sure it's summer. It keeps getting sunny...but then it rains again. It's very confusing. Well, we've decided to just go for it and launch our summer flowers range with '15% Off'. Our collection is full of bursting colours and scents. Here's to hoping we have the sun kissed summer we're all looking forward to! Enter code 'summer18' at the checkout. Hurry, offer ends this Sunday the 03rd June 2018.
These gorgeous scented stocks and Sweet Williams, will fill your home with the glorious fragrance of a great British summer day!
Our Price £29.99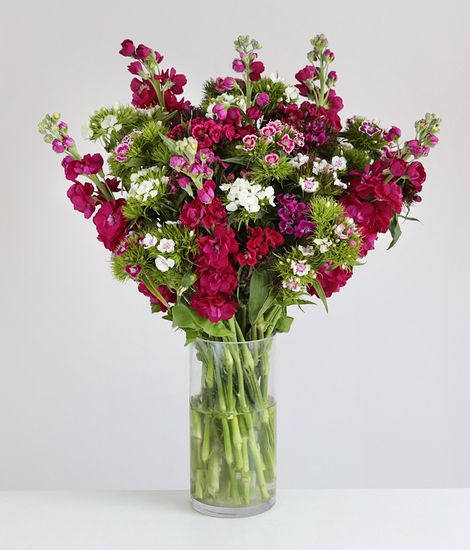 Beautiful pink roses and pure white freesias make a sensual, fragrant combination - perfect for demonstrating your love, appreciation and affection. Completed with lovely grey-green eucalyptus foliage and gentle fronds of tree-fern, this classic hand-tied bouquet is suitable for every occasion.
Our Price £44.99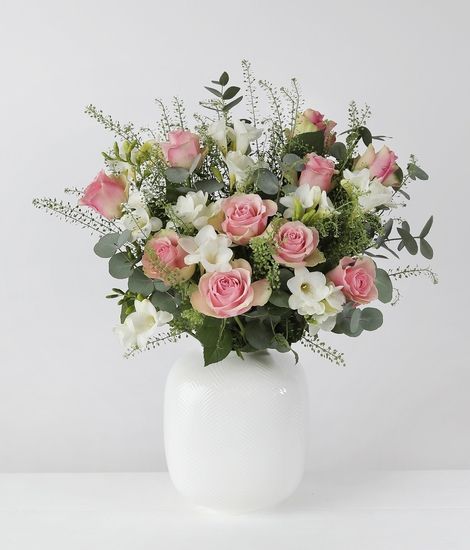 This gorgeous bouquet is bursting with elegant British alstroemerias, also known as Peruvian lilies, and is full of fresh and exciting colours. The 32 dazzling alstroemeria stems, with multiple delicate blooms on each stem, are hand-tied to make a gift that will add vibrant colour to any room.
Our Price £29.99
This bouquet really is the epitome of a British summer garden party. With every flower that we associate with Britain in full bloom.
Our Price £54.98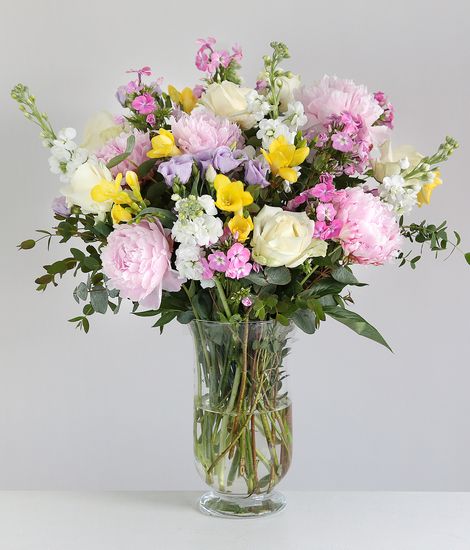 Award-winning roses, gorgeous hypericum, scented eucalyptus, long-stemmed veronica and a brand new variety of dianthus combine here to make one of the most beautiful and impressive bouquets you'll find anywhere. One of the products that requires us to redevelop our packaging, it's a really special bouquet.
Our Price £99.98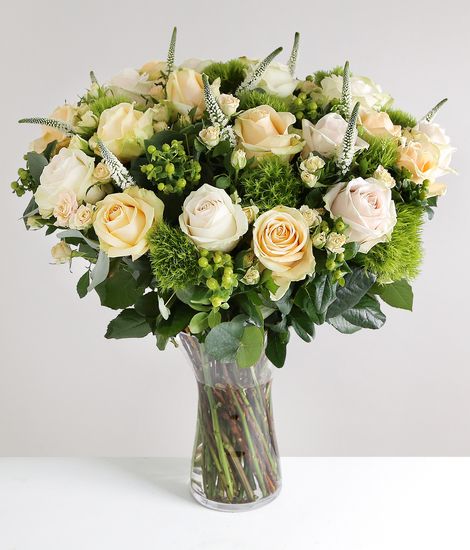 This bouquet is bursting with all the energy and warmth of a summer evening with friends. Packed with berry coloured Sweet William, vibrant yellow Sunflowers, lime Lisianthus and greenbell foliage, this arrangement will send an abundance of good vibes to the lucky recipient.
Our Price £41.99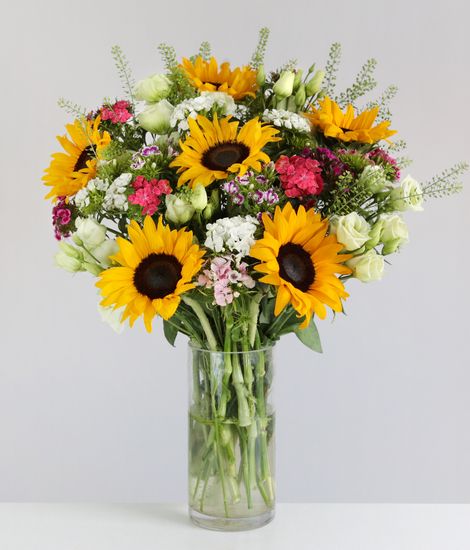 Bursting with colour and fragrance, our 'Summer Romance' bouquet is an indulgent combination of our favourite selection of seasonal stems. Icy pink peonies contrast beautifully with 'Cherry Brandy' roses and cerise stocks - full of the heady scent of summer! Mixed with a mass of Sweet Williams, alchemilla mollis and ruscus, this arrangement reminds us of a warm summer's day.
Our Price £59.99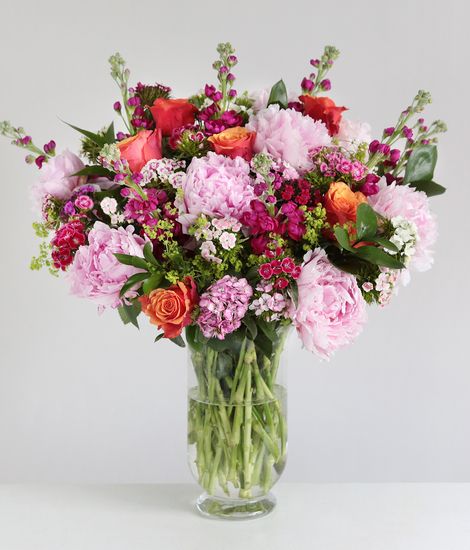 This beautiful summer bouquet of cool blues is packed with gorgeous stems including delphinium, lilac stocks and purple lisianthus. The soft white blooms of the premium white roses create a stunning contrast and add the perfect finishing touch to this luxury arrangement.
Our Price £59.98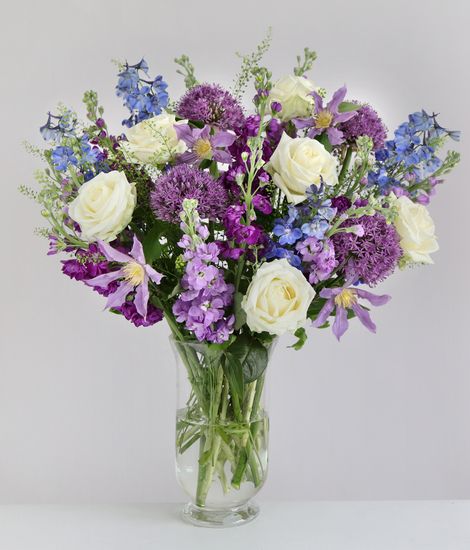 The Flower Garden is inspired by the beauty of seasonality. This collection of exquisite early summer stems is only available for a short period of time, so enjoy them whilst you can!
Our Price £44.99