Save €10 in Summer Savings at GetTech IE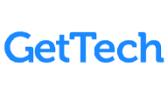 GetTech IE Affiliate Newsletter
---
Save €10 in Summer Savings at GetTech IE
Shop refurbished phones with our summer saving at GetTech IE, now even cheaper!
With 24 month warranty, comprehensive testing and savings of up to 60%, there's no reason not to purchase your phone with us! Click here to browse our latest Samsung range.
Use code SUMMER10 to save €10 off orders over €100.
Code cannot be used in conjunction with any other promotional offers. Code expires 31st July 2022.
Our Price €469.00
Our Price €569.00
Our Price €219.00
Our Price €199.00
Our Price €429.00
Our Price €319.00
Our Price €369.00
Our Price €289.00
Our Price €549.00
Our Price €519.00