---
Save Up To 50% Off In The Clearance Sale At Chemist Direct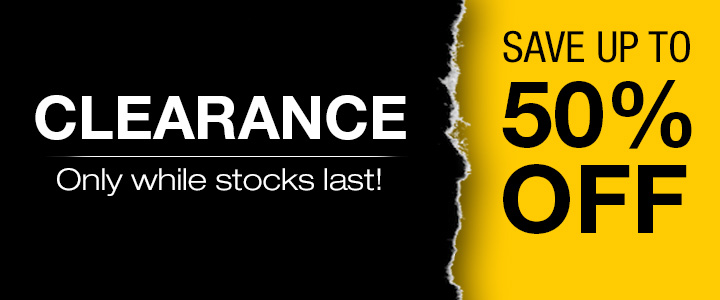 Chemist Direct bring you up to 50% off from their clearance sale, while stocks last. Please click here to see full range.
Right Guard Female Monoiblossom Shower Gel - A new shower oil for women containing argan, maurula and almond oil for ultimate skin rejuvenation.
Was £1.10
Now £0.94


L'Oreal Elvive Triple Resist Shampoo is for fragile hair with a tendency to fall out. Triple Resist Shampoo makes your hair feel stronger, nourished and reinforced.
Was £3.49
Now £2.79


Maintain your hair's balance with Pantene Classic Care Shampoo. It provides complete cleaning that gives a moisturised, healthy feel to your hair with a lustrous shine from top to bottom.
Was £2.79
Now £2.37


Wisdom Step by Step Tooth Brush for Boys 3-5yrs help establish good brushing habits. Step by Step 3-5 years is specially designed to clean milk teeth.
Was £1.00
Now £0.80


L'Oreal Preference Feria Ruby Power P46 was formulated to provide you with a long-lasting, healthy looking colour with intense shine.
Was £5.99
Now £5.39


Gold Spot Original Fresh Breath is a refreshing and great tasting way to help fight the effects of odours caused by eating, drinking and smoking.
Was £2.09
Now £1.67


Garnier Fructis Perfect and Hold Spray will provide you with maximum hold that will last up to 24 hours to leave your hair with a perfect and secure finish.
Was £2.49
Now £1.74


Lamisil At 1% Gel provides long lasting protection from symptoms of Athlete's Foot.
Was £5.79
Now £4.63


Garnier Ambre Solaire Vitamin C Milk SPF50 keeps your skin protected from the harmful effects of UVA and UVB rays.
Was £12.99
Now £11.04


L'Oreal Age Re-Perfect Pro Calcium Night Cream a specially designed night cream designed to reduce skin elasticity for ageing skin. Ideal for helping your skin look younger for longer.
Was £14.99
Now £11.24