---
Nurofen Plus 200mg Tablets is developed with a combination of Ibuprofen and Codeine to help you double the efforts of relieving your pain than taking a single painkiller alone. These tablets work at the source of pain and has anti-inflammatory properties to help reduce swelling.

Our Price £7.29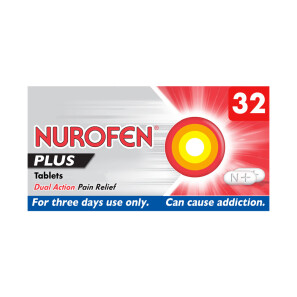 Nurofen Joint & Back 10% Gel is a fast-acting topical painkiller and anti-inflammatory, suitable for a range of symptoms, including:

Our Price £6.69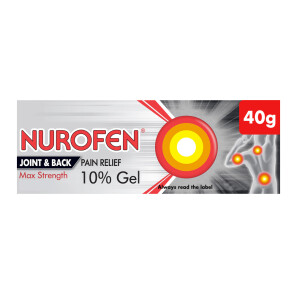 Nurofen Tablets Ibuprofen 200mg is for the effective relief of headaches, backache, period pain, dental pain, neuralgia, rheumatic pain, muscular pain, migraine, cold & flu symptoms & feverishness.

Our Price £10.99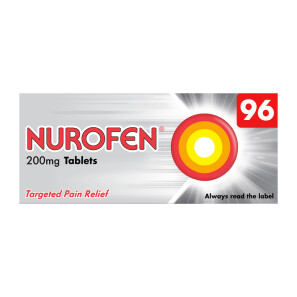 Nurofen Back Pain SR Capsules 300mg offers effective 12-hour protection from back pain. Their powerful solution helps give lasting relief. They have been specifically designed to slowly release the active ingredient, ibuprofen, at the source of your pain which means they can help ease symptoms and reduce inflammation for up to 12 hours, giving you the freedom to get on with your life.

Our Price £6.39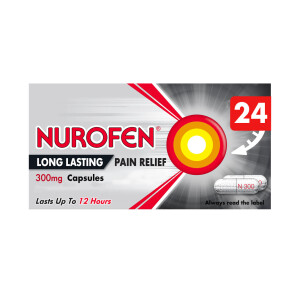 Nurofen Tension Headache 342mgare headache tablets that provides rapid, effective relief from tension and headache pain. These headache tablets contain a form of Ibuprofen which breaks down easily in the body, and this makes it easier for the body to absorb it into the bloodstream and so get to the source of the pain quickly.

Our Price £3.19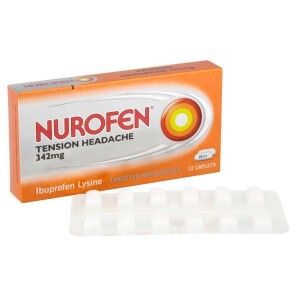 Nurofen Joint & Muscular Medicated Pain Relief Patches provide targeted pain relief for muscle pain and tenderness. The plasters have effective pain relieving and anti-inflammatory actions. Suitable for muscular pain, sprains and benign traumas.

Our Price £12.99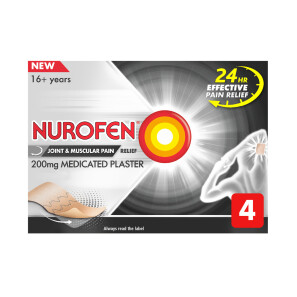 Nurofen For Children Cold, Pain and Fever Relief Orange 100ml provides fast and effective pain relief for your child. Infused with a zesty orange flavour, it appeals to even the most fussy of mouths, making it easier to administer. Expertly formulated to deliver gentle relief from cold, pain and feverish symptoms as well as minor aches, teething and sprains, Nurofen For Children Cold, Pain and Fever Relief Orange 100ml is the perfect all-in-one remedy to ensure your child gets a good night sleep.
Was £3.99
Now £2.99
Save £1.00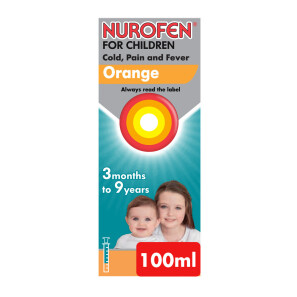 Nurofen Day & Night Cold & Flu is ideal for quick relief during the day and throughout the night. Each capsule contains Ibuprofen to target aches and pains plus Phenylephrine Hydrochloride to ease congestion. Suitable for adults, the elderly and children aged 12 years and over.
Was £5.65
Now £3.62
Save £2.03