---
Save 25% on Klorane Products at Chemist Direct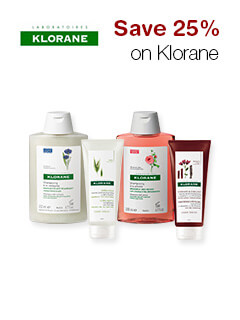 Save 25% on Klorane Products at Chemist Direct.
Offer expires - Midnight 31.07.19.
Click here to find out more.
Remove your eye makeup the gentle way with the Klorane Eye Makeup Remover, a mild solution that is especially suitable for sensitive skin.
Was £9.50
Now £7.13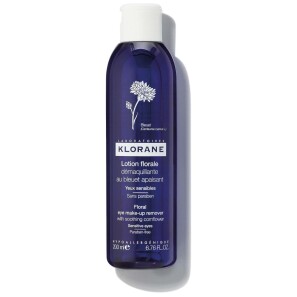 Cleans greasy hair in minutes without the need for water. Improves volume and lightness while allowing hair to be washed less often.
Was £7.99
Now £5.99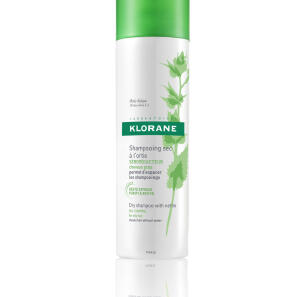 Klorane Shampoo with Centaury Extract for Grey/White Hair is a shampoo that protects white or greying hair from the yellowing process. It works to restore balance and radiance to your hair by adding silver highlights, due to the cyanocentaurein in contains.
Was £7.99
Now £5.99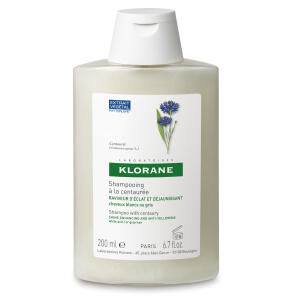 Intensely moisturise and protect your hair with the Klorane Mango Butter Leave-In Cream, a deliciously scented no-rinse conditioner.
Was £12.00
Now £9.00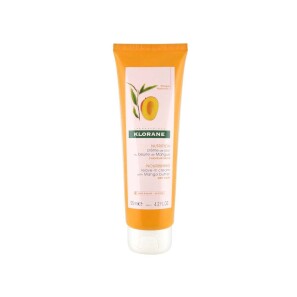 Breathe volume into limp locks with the Klorane Flax Fiber Shampoo, a bodifying shampoo for fine hair types.
Was £8.00
Now £6.00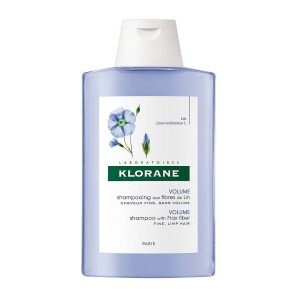 Klorane Camomile Shampoo for Blonde Hair is specially for blond or blond highlighted hair. It contains Camomile extracts that encourage the golden texture in your hair, bind it in, and intensify it.
Was £7.99
Now £5.99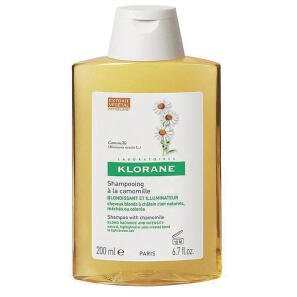 Intensify your blonde colour with the Klorane Camomile Blond Highlights Conditioner, a brightening and smoothing formulation enriched with Egyptian camomile.
Was £10.00
Now £7.50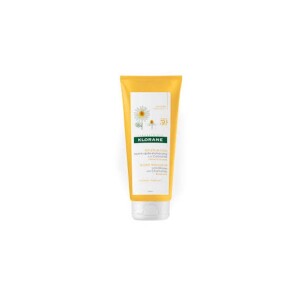 Klorane Quinine Conditioning Balm For Thinning hair – packed with ingredients to help thicken and condition hair, for soft and shiny results.
Was £9.99
Now £7.49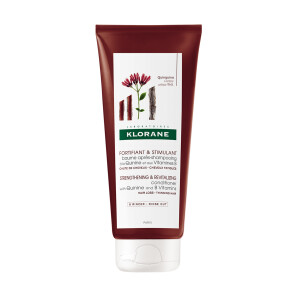 Preserve your hair's volume and bounce with the Klorane Flax Fiber Conditioner, a lightweight gel conditioner for limp, lifeless hair.
Was £ 10.00
Now £7.50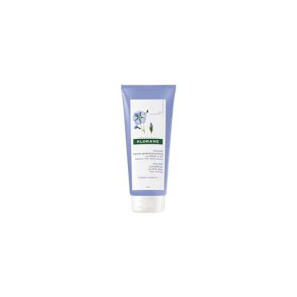 Specially formulated for brown to dark hair, the shampoo helps your locks regain volume and bounce, leaving them looking luscious and refreshed.
Was £9.00
Now £6.75