Save £25 - Limited Edition ScanNBoss Die-Cutting Manchine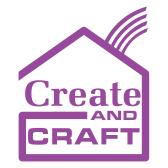 Special price of £179.99 (WAS £199.99) active from 6th November 2019
Now you can die cut and emboss your projects using just one machine thanks to this incredible Cut 'N' Boss, brought to by Craftwell. This die-cutting machine comes in a limited edition design so you can craft in style!
Designed with practicality in mind, this machine is compact and portable, meaning you can craft with it wherever you go. It features a metal mechanism which is robust and durable, and has been specifically designed with safety in mind.
This must-have machine is also extremely versatile. It easily cuts through multiple layers of material in one pass, including paper, card, vellum, felt, fabric, balsa wood, leather, rubber, thin sheet metal, chipboard, acetate, and more, as well as embosses many of these materials.
Suitable for crafters of all skill levels, it is quick and easy to use thanks to it being fully automatic; all you have to do is press the button and watch it go.