---
Save 1/3 on Bioglan Products at Chemist Direct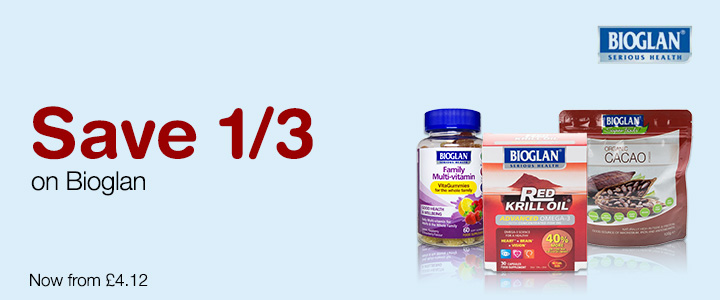 You can save 1/3 on Bioglan Vitamins and Supplements at Chemist Direct, now from £4.12.
Please click here to check out our other great offers. 
Bioglan Red Krill Oil helps support cardiovascular health and a regular healthy cholesterol levels.
Was £12.99
Now £8.57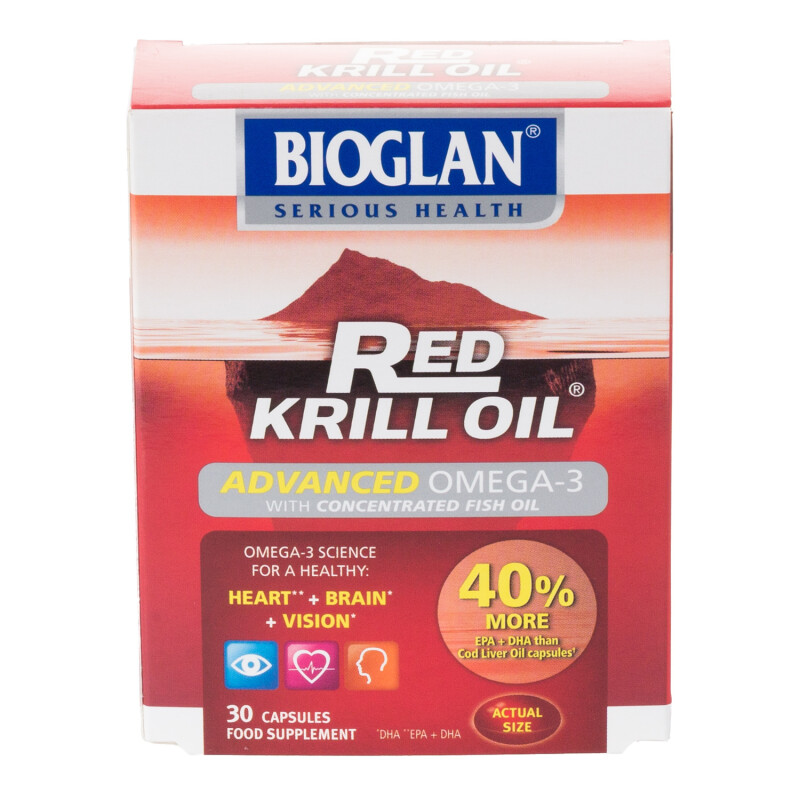 Bioglan VitaGummies Omega 3 Multivitamins are the delicious, convenient and easy way to enjoy essential omega-3 fatty acids to support normal vision and brain function as well as vitamin c to support immune function.
Was £9.49
Now £6.26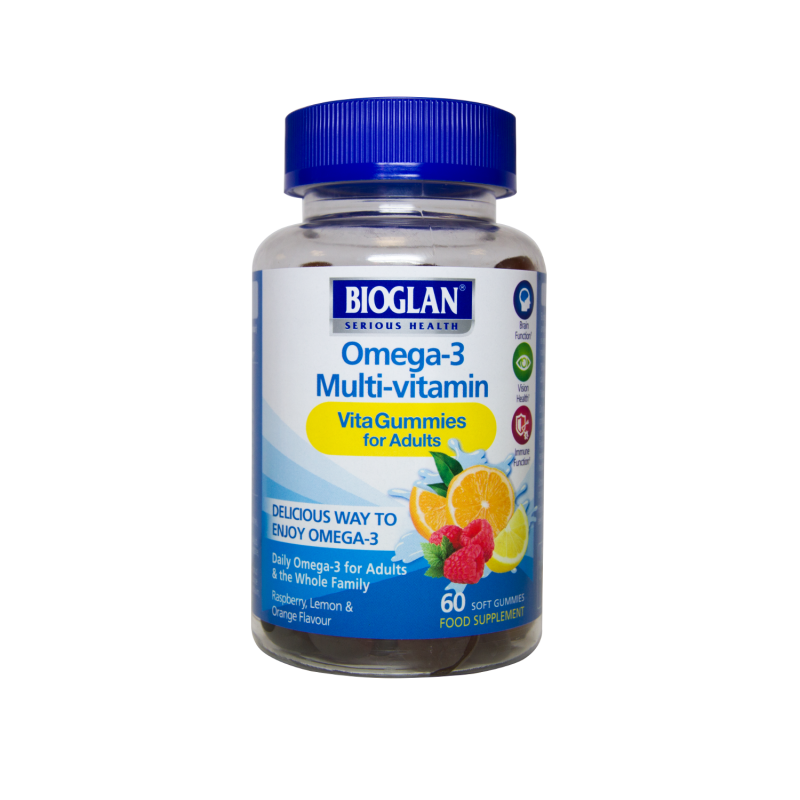 Bioglan VitaGummies Family Multivitamin contains 10 key nutrients including vitamins B1, D3 & C to support energy metabolism, healthy growth and immune system function.
Was £9.49
Now £6.26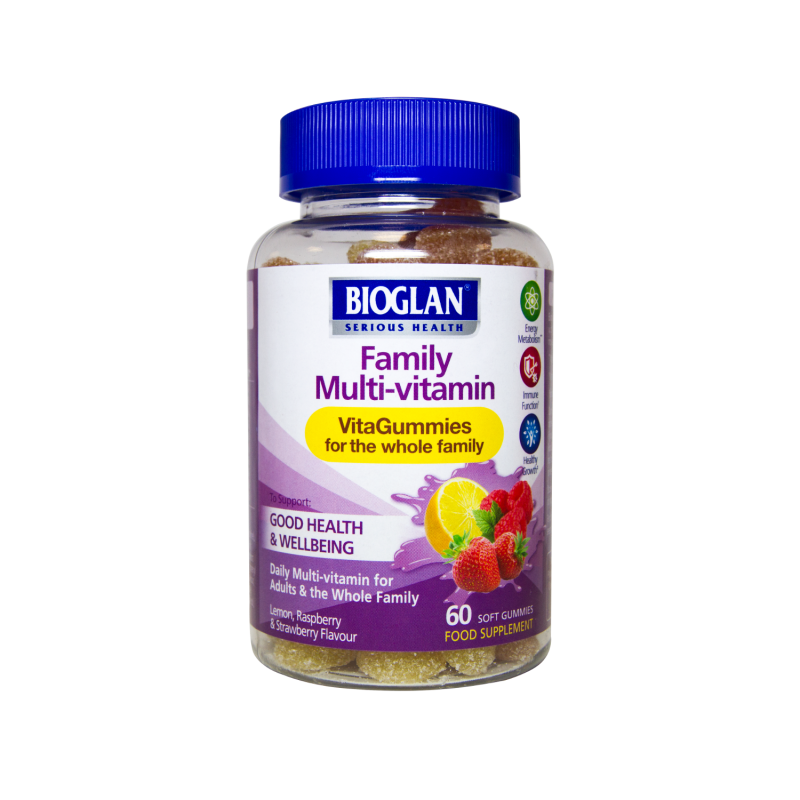 Bioglan VitaGummies Women's Multivitamin contains the key vitamins and minerals women need to support daily good health including vitamin B6 and vitamin C to support hormone regulation, immune function and energy metabolism
Was £9.49
Now £6.26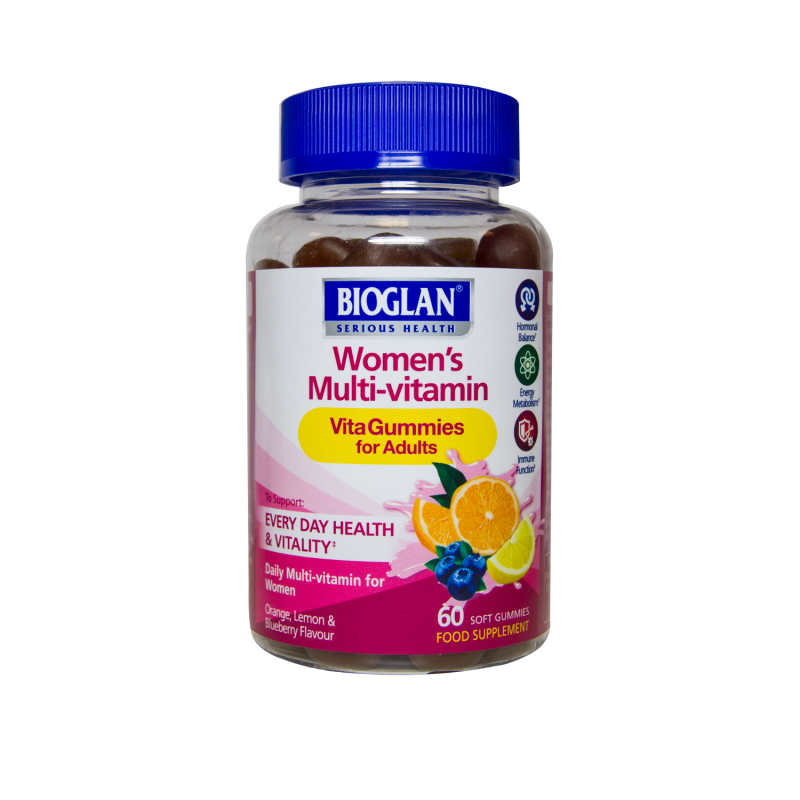 Bioglan Red Krill Oil has a triple action formulation that helps support heart and cardiovascular health and normal healthy cholesterol levels within the normal range in healthy individuals.
Was £18.99
Now £12.53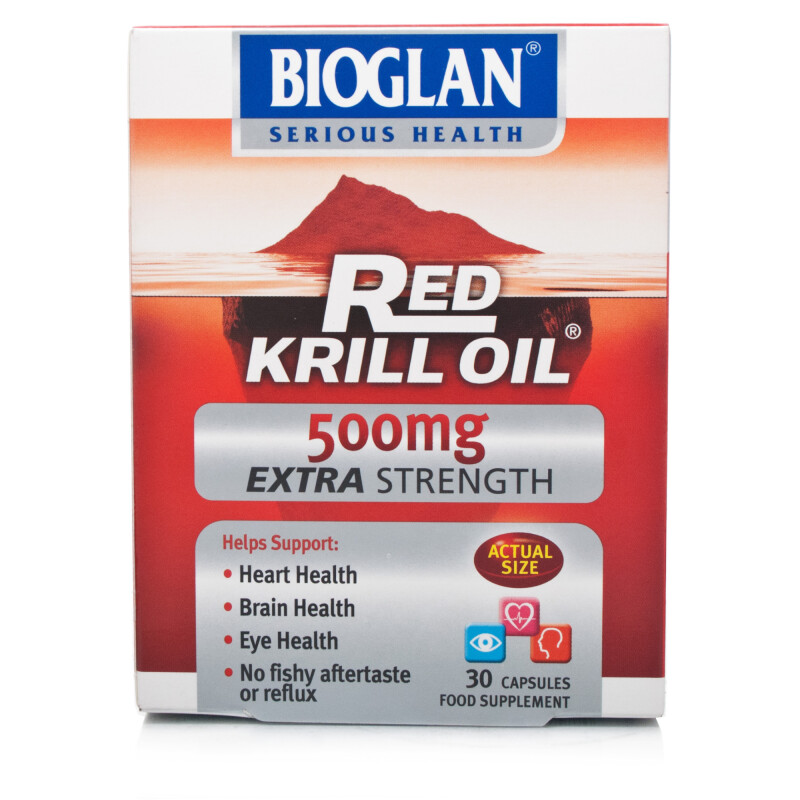 Bioglan Biotic Balance Choc Balls Milk 30's are the everyday dose of live bacteria you can include to your diet in a tasty way.
Was £9.49
Now £6.26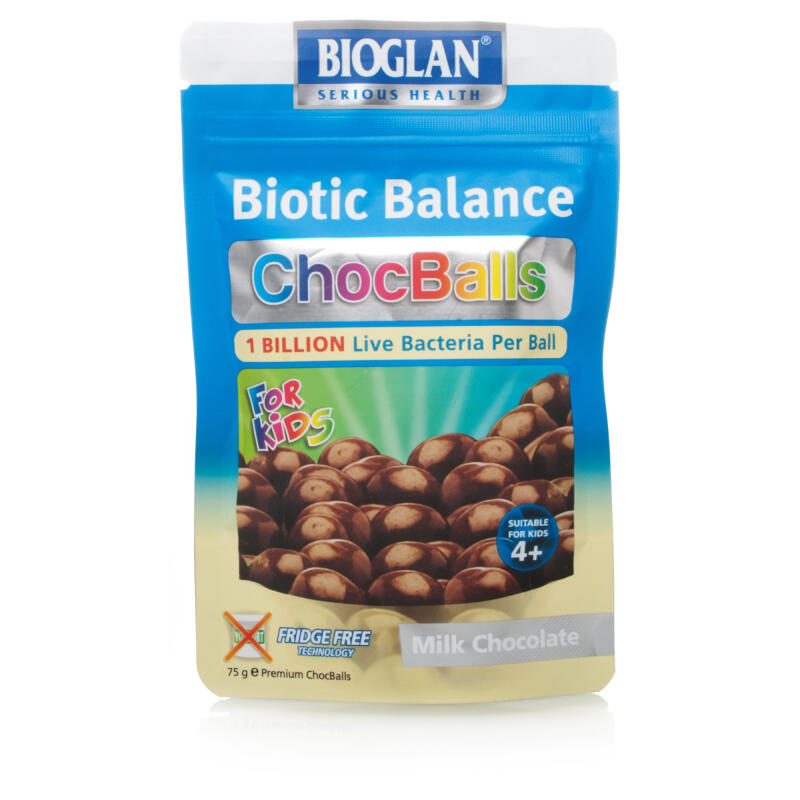 Bioglan Stat-Guard combines essential nutrients that may be reduced by some cholesterol lowering medication - all in a small one-a-day capsule. Stat-Guard contains recommended levels of CoQ10 as well as Zinc, Vitamin E, B1 and Magnesium.
Was £12.99
Now £8.57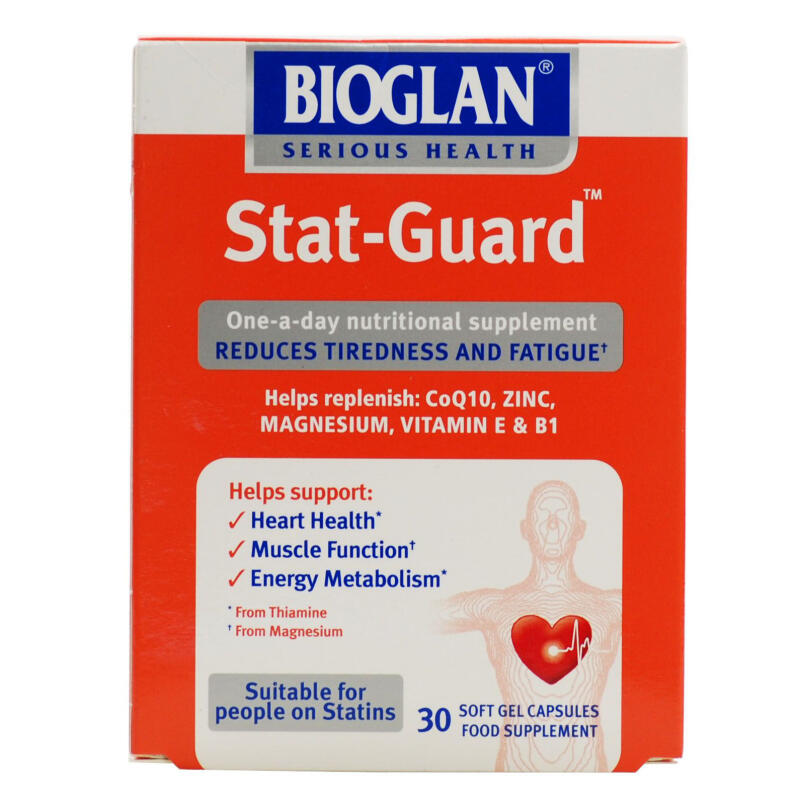 Bioglan Chia and Flax is a unique combination of Organic chia seeds and milled golden flax seeds that come together to provide a dual natural source of plant-based Omega 3.
Was £14.79
Now £9.76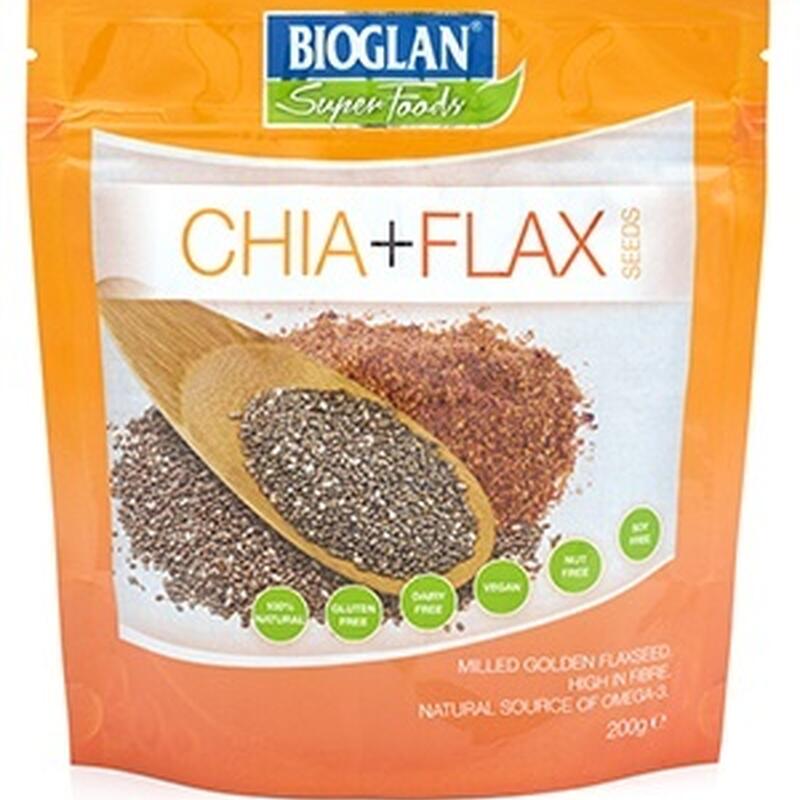 All natural powerful blend of powdered Superfoods. Formulated with the rour best Superfoods to help maintain energy.
Was £12.49
Now £8.24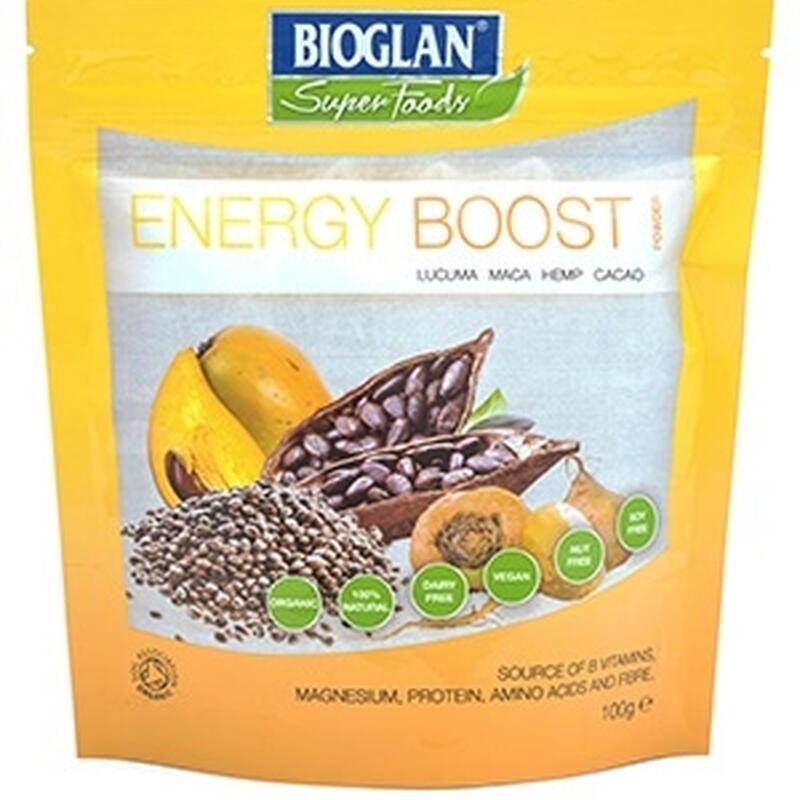 Bioglan BioHappy Daily Cultures – Berry Flavour Probiotic Powder Drink. For a healthy tummy and a happy you.
Was £16.49
Now £10.88